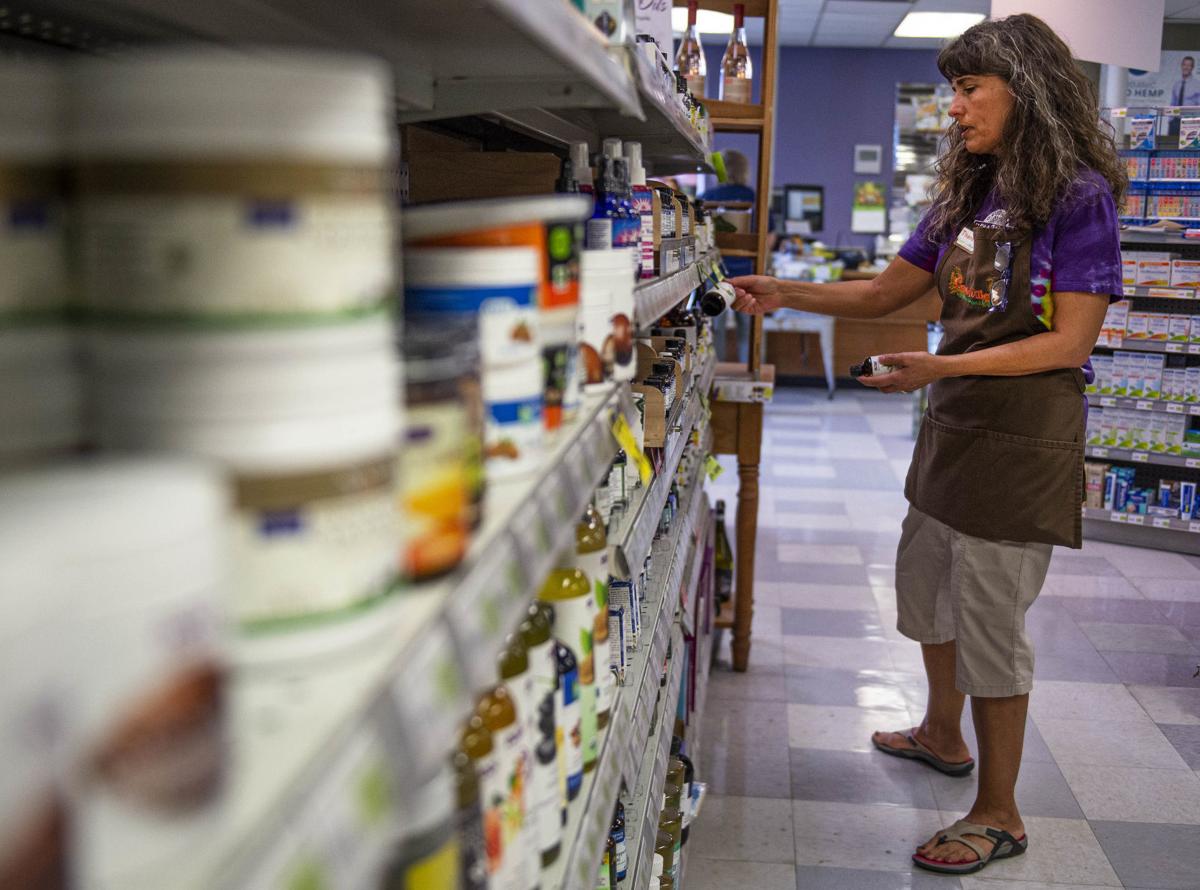 In the last six months, Rainier tree farmer Paul Nys said he spent almost 40 hours organizing his receipts to document how much he spent on sales tax in Washington last year.
Nys is determined to get the refund entitled to him as a resident of a sales-tax-exempt state, even if that process now is "onerous, difficult and frustrating," he said. Prior to July 1, he could flash his ID at checkout to avoid Washington state and city sales taxes. Now he has to pay them and file for a refund through the Washington state Department of Revenue.
He's expecting about $100 in refunds.
"All the time I've spent, it probably adds up to about $2 (an hour) that I'm getting back. It's not worth it," Nys told The Daily News on Monday.
Just days after Washington's sales tax refund application opened online Jan. 1, some shoppers started complaining about the complexity of the process. Oregonians were expecting to provide proof of address and copies of their receipts, but the refund application asks for "all kinds of information" shoppers weren't expecting, Nys said.
"They wanted to know the date, the name of the seller, the place of purchase, the receipt number — try and find that one — the product description, the purchase price … and the refundable sales tax amount," Nys said. "It's the most onerous, time-consuming issue in which I've ever been involved."
In May, Washington legislators approved changes to the state's sales tax exemption rules in an effort to generate more revenue for the state. The changes eliminated the at-checkout sales tax exemption for residents from sales tax-free states and countries, including Oregon, Montana, Alaska, Colorado and some provinces in Canada. Instead, those shoppers can file once a year for a refund of the 6.5% state sales tax.
Representatives with the Department of Revenue say they are asking for enough documentation to prevent fraud. And all of the requested information should be available on receipts. It's just a matter of entering that information into the refund application.
"We had heard anecdotally (one or two people say) that there were a lot of steps. But there is a balance here between being ease of use and getting the right amount of information to prevent fraud and prevent misuse," said Mikhail Carpenter, agency spokesman. "You also have to take into account that prior to this year, people just had to show their ID (at checkout) and didn't have to pay (taxes) at all."
The changes, which took effect in July, are based on the assumption that not all shoppers will submit refund applications, leaving the state with the taxes they paid. Legislators anticipated that the new law would raise nearly $54 million in fiscal years 2019-2021.
Only one refund application per person can be submitted annually, and applicants have a whole year to submit the documentation. Shoppers must have paid at least $25 in Washington state sales taxes to be eligible.
Nys, the Rainier resident, said he assumed the refund process would be fairly simple because notices sent out in May and August only mentioned needing copies of receipts and proof of residency. He was "shocked" when he went online to apply for his refund earlier this month.
"After a thorough search, I finally found out how I could apply, and I found out you could only apply online," Nys said. "That seemed to be a real twist because not everybody has those kinds of capabilities, and then it was so comprehensive and sophisticated."
The online application includes seven webpages asking for personal information; proof of residency; the purchase date, purchase location, seller, receipt number and purchase price for any eligible purchases; and copies of an ID and all the receipts included in the report. The program calculates the state sales tax refund amount automatically. (Motor vehicle and boat purchases remain tax exempt at time of purchase for out-of-state residents. Marijuana products and any items and services "consumed within Washington," such as meals, lodging or laundry services, are not eligible for a refund.)
As of Monday, the Department of Revenue had processed 374 refund requests, Carpenter said. Another 70 more were waiting in the queue, and the agency had received 17 paper requests.
As a business owner, Nys tracks his expenses closely, often using a spreadsheet to compile the information on his receipts. He also submits for federal refunds from the Internal Revenue Service. But even his IRS submissions ask for less information, he said. And for the everyday shopper, the refund process seems cumbersome.
"On the electronic copy of your receipts, you are to circle those items that are taxable, which is a nuisance," Nys said. "And how do we know of 25 items which ones are taxable? You only get a summary at the bottom."
Nys said he submitted nearly 60 receipts, accounting for every purchase he's made in Washington since the new law took effect. Other residents might choose to simplify their refund and only submit for refunds on big-ticket purchases, he said.
That's the case for Jeff Mullins, another Rainier resident.
"It's not worth the time and effort to copy, itemize and create every report, especially if you make a lot of smaller purchases," he said.
There's also no way to recover local sales taxes, which include city or county taxes. Shoppers pay an additional 1.6% in Longview city sales tax or an additional 1.3% in Cowlitz County sales tax for purchases made at businesses in those jurisdictions. Before, local taxes were also waived at checkout.
"If you go back and look at the discussion in the Legislature, basically they said they would do this with the intent that many people would not file, and therefore they would end up with more money," Mullins said. "The process they have put in place has furthered their stated goal in that."
Nys has contacted Washington state Rep. Brian Blake, D-Aberdeen, and state Sen. Dean Takko, D-Longview, to express his concerns, he said.
"This is going to drive (my business) out of the state as much as possible," Nys said. "We will still buy groceries. … But as far as I'm concerned, Southwest Washington is closed to Oregonians for business. And it's through no fault of the business people. All of the responsibility, the cause, has to lie with the Legislature, who thought they would like to have more money."
Get local news delivered to your inbox!
Subscribe to our Daily Headlines newsletter.