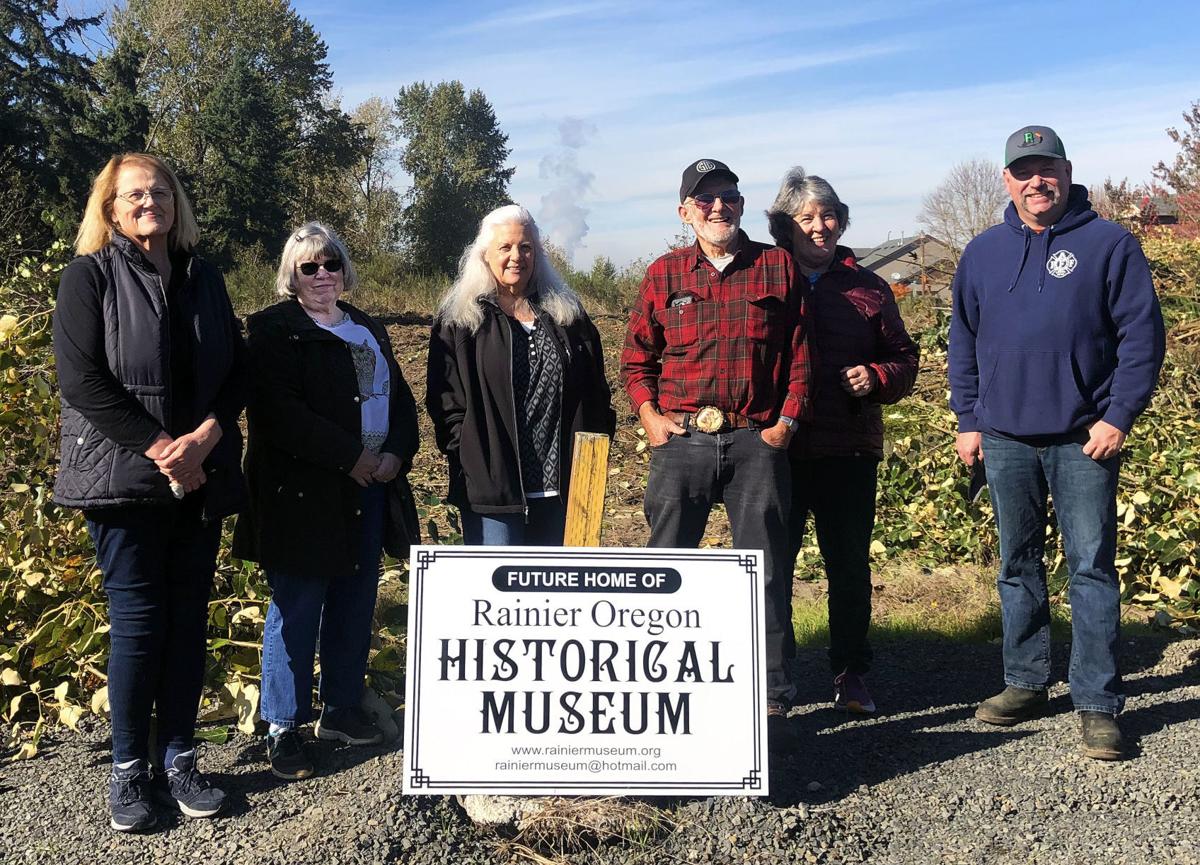 While the Rainier Historical Society is more used to focusing on the past, it took a tangible step toward its future this week by breaking ground for a new building across from the senior center.
For the past three years it has been sharing space at the City Hall, but that will soon be a thing of the past.
"It will expand what we can do," board president Kay Heflin said while surveying the site. "Once we get into the new space, we can display more things and accept more things that people might want to donate."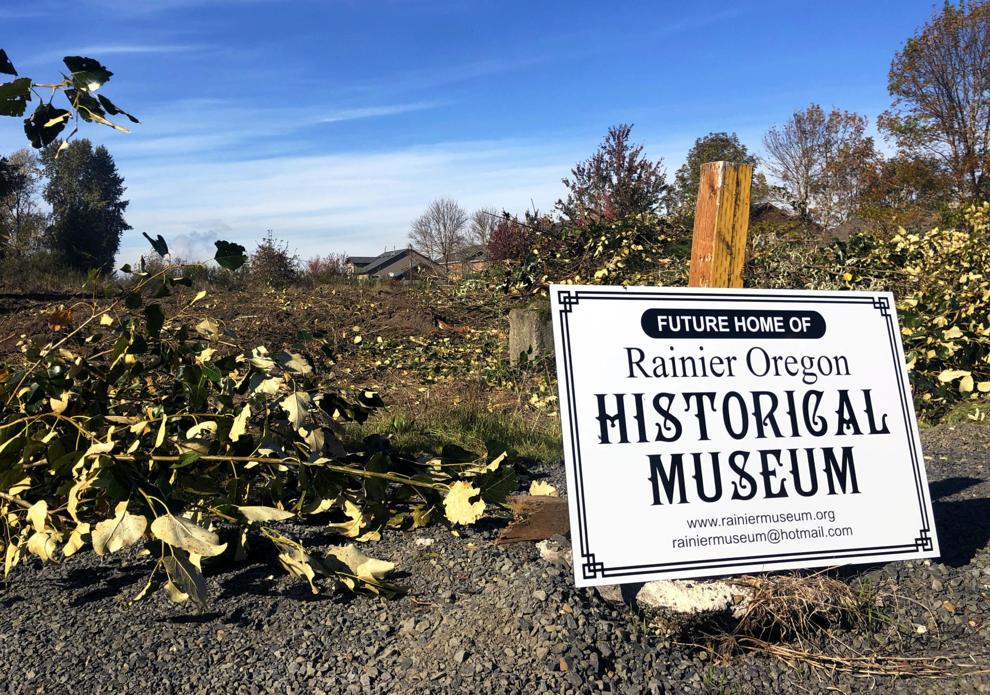 The museum has been housed in City Hall since July 2017, and while Heflin said they're grateful for the space, they can only display small items that fit in the display cases. Before moving into the City Hall, the group met for two years at members' homes or at the local grange.
While for now, the site is a tangle of tree limbs and dirt, Heflin and the board are already envisioning a covered area for the 1936 fire truck, along with a parking lot and a probable increase of about 1,000 square feet from their current location, to about 1,950 square feet.
The plot of land was donated to the historical society by Steve Oliva in the spring, a Rainier Union High graduate who is active in the community, Vice President Duane Bernard said.
That donation really helps the nearly 200-member society, because it already has a "lot more fundraising to go" to make it to the $300,000 price tag for the new building and other features.
Bernard said he expects the build will take several years, because they have just under $2,000 in the building fund now and can't get started on construction yet.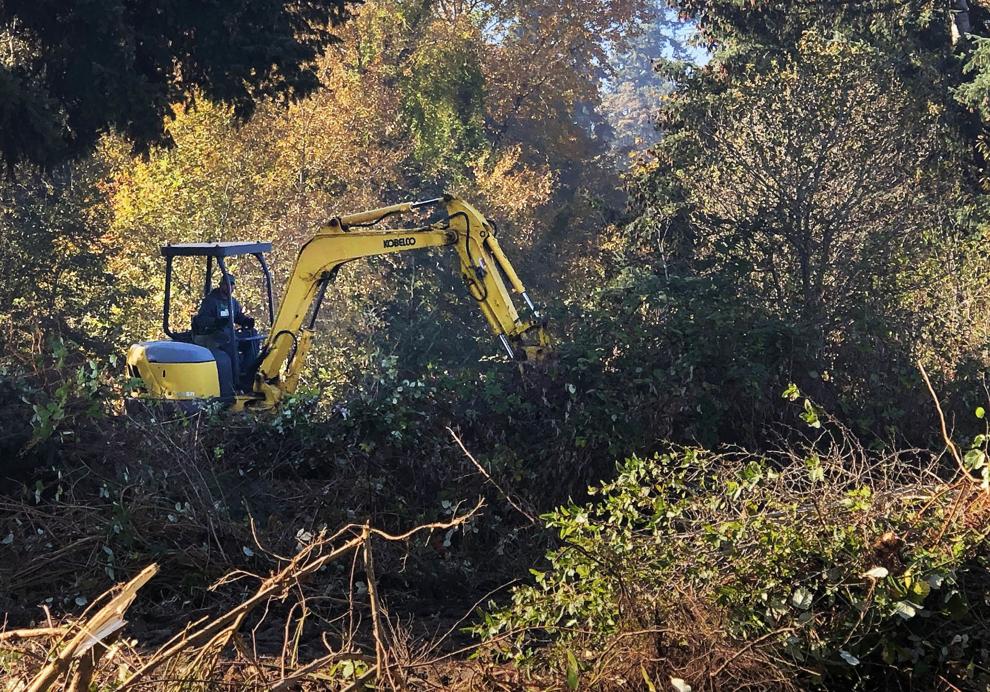 Heflin said it would be a community effort to get the building up, just like it's a community effort to get the land cleared of trees and brambles. She said local Jason Schmidt with JRS Trucking is donating his time to clear the land, and another community members is donating time to woodchip the debris after.
Mayor Jerry Cole stopped by on the crisp Wednesday afternoon to watch the work start, saying the project was a "great thing for the whole City of Rainier."
"It will help preserve our history for generations to come," Cole said. "The board was so dedicated to making this happen, I can't thank them enough."