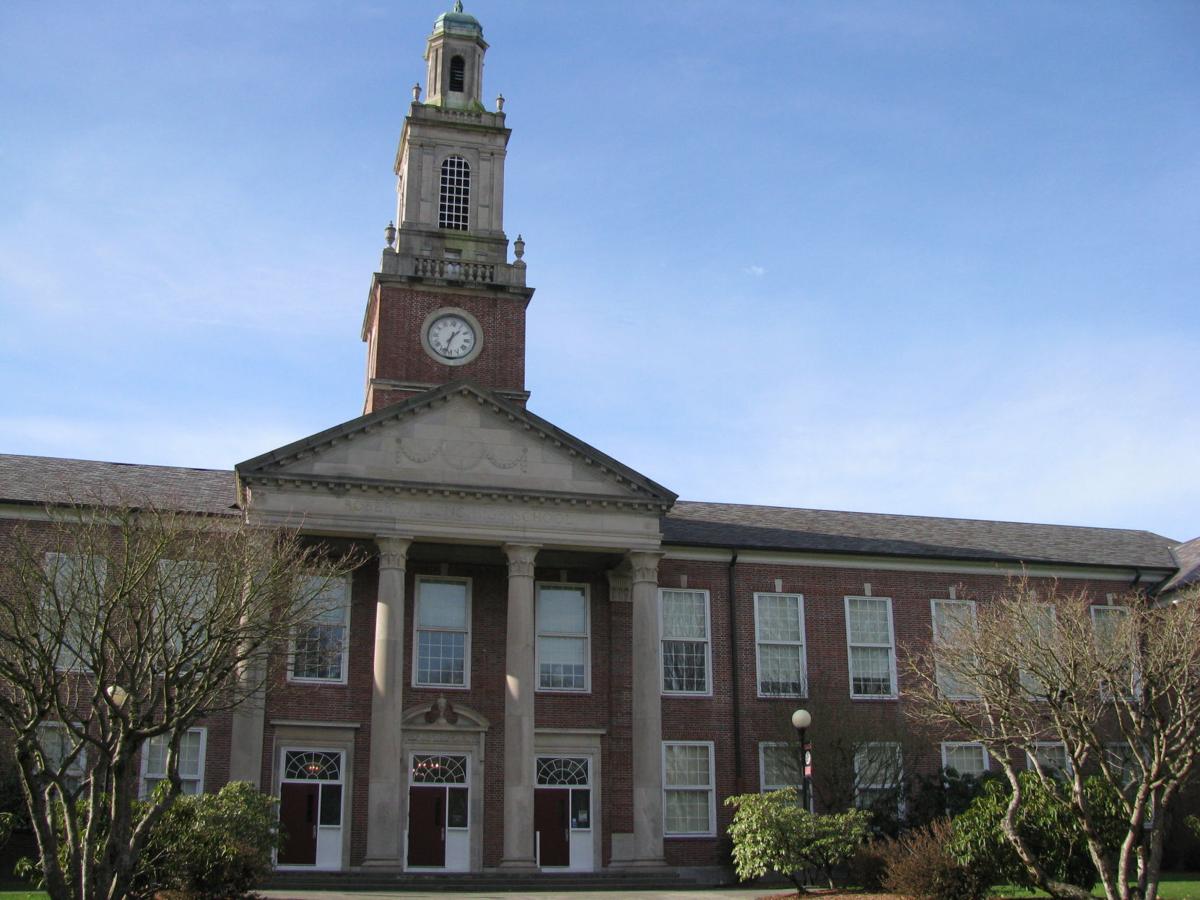 R.A. Long High School earned a spot on the Center for Educational Effectiveness' list of distinguished schools for the fourth year in a row this year, a clear sign the school has shrugged its former title as a "dropout factory."
A decade ago, 45 percent of the students who started high school at R.A. Long failed to finish. And in 2007, the school joined 22 others on John Hopkins University's list of dropout factories, or schools where 40 percent or more of students enrolled as freshmen don't make it to their senior year.
But 10 years of connecting with students and setting high expectations in the classroom has slashed the dropout rate to 4 percent.
"You have to love (the students) enough to hold them accountable, and you have to believe in them until they believe in themselves," said Lacey Griffiths, assistant principal.
"It's the relationships piece first and foremost. It about the people," Griffiths said. "Students are not numbers. They are not test scores."
Graduation rates started improving in 2009, the same year Rich Reeves returned to his alma mater as the new principal. When he first started, Reeves said establishing rapport with students would be key to understanding why so many students dropped out, according the a 2009 Daily News article. Since then, he has led the staff in building relationships with students.
Teachers in R.A. Long are expected to know every student's name, and Reeves said he hires staff primarily based on their ability to connect with and care about students.
"It comes out in an interview if they are going to be a fit and if they are going to care and love up their kid," Reeves said. "We start with the relationship, then we work on the content."
Working with teachers who genuinely care inspires students to work harder, Griffiths said. It not only creates a safe learning environment that encourages kids to come to school each day, but also reminds kids that their teachers expect them to succeed.
"They know we care enough to stay on them to complete high school," Reeves said. "I think we've been able to create a culture where graduating is cool."
R.A. Long teachers also use learning tools from AVID, a national program that provides schools with research-based learning strategies, to help their students do better in classes and make the road to college easier, Reeves said.
Griffiths added that no matter what obstacles a student might face, the R.A. Long staff won't give up on getting them to graduation.
"We will do anything to help a kid graduate," said Griffiths, citing an example when teachers helped a high school dropout finish up her remaining credits and eventually earn her diploma. "Ultimately, we won't let you not graduate."
Get local news delivered to your inbox!
Subscribe to our Daily Headlines newsletter.