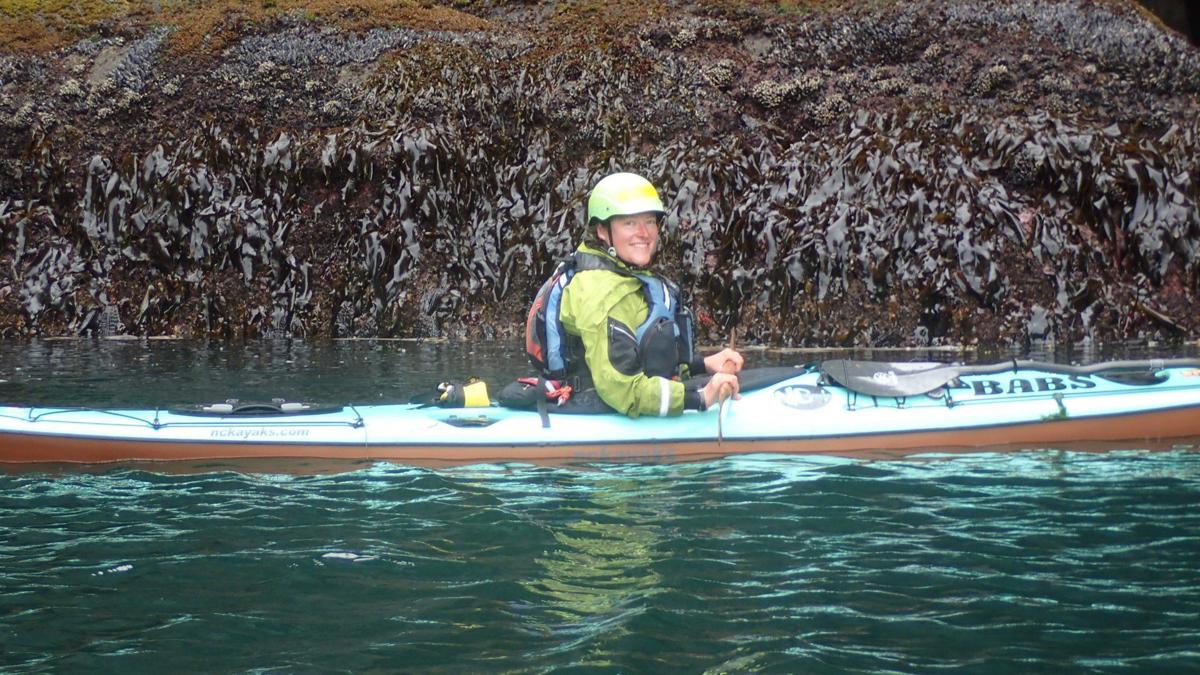 Kyleen Austin set out on a 1,100-mile solo kayak adventure down Alaska's Inside Passage last year in search of a "transcendental" experience. Much to her surprise, the spiritual revelation didn't fully set in until months later, after her battle with post-trip depression.
But now as Austin, a Puget Island resident, celebrates the anniversary of her journey, she is able look back knowing she overcame the "darkness." That clarity of mind helps her reflect positively on the three-month trip that strengthened her self-esteem as a kayaker and deepened her connection to nature.
"I remember the whales, and I remember the otter who swam with me for quite some time one day and just kept peeking out at me from out behind rocks. … I remember the wildlife, and I have a great feeling of joy and a great feeling of peace within myself," said Austin, who co-owns Columbia River Kayaking in Skamokawa.
Austin will speak about her experience during a digital lecture co-sponsored by the Friends of Skamokawa Interpretive Center and the Willapa Hills Audubon Society at 2 p.m. Sunday. (See breakout box for additional details about where to find the lecture.)
The lecture will emphasize the wildlife Austin saw on her journey, as well as touch on her preparations for the trip and her personal takeaways.
"I look at those blog pages and those journal entries (from the trip) and I see a woman who is wanting so much to be happy, to be confident. And she is doing this trip to do that," Austin said. "I just take her up in my arms and say, 'Hang in there, because you will get there.' "
Austin's kayak trip from Ketchikan, Alaska, to her Puget Island farm stemmed from a long-held desire to do "some kind of solo adventure." As a child she had considered hiking the Pacific Crest Trail, "but by the time I got serious about doing something, it was such a busy byway that doing it solo wouldn't have really worked."
The idea for a solo kayak trip came to Austin about six years ago as a dream, she said. The night before a paddle carving workshop, she dreamed of kayaking a channel of the Inside Passage, a coastal route for ships near the banks of Alaska, British Columbia and the Puget Sound.
She shared the dream with one of her friends, who encouraged her to make it a reality by posting a photo of the paddle Austin carved to Facebook with the caption, "Here's the paddle Kyleen will use when she kayaks the Inside Passage."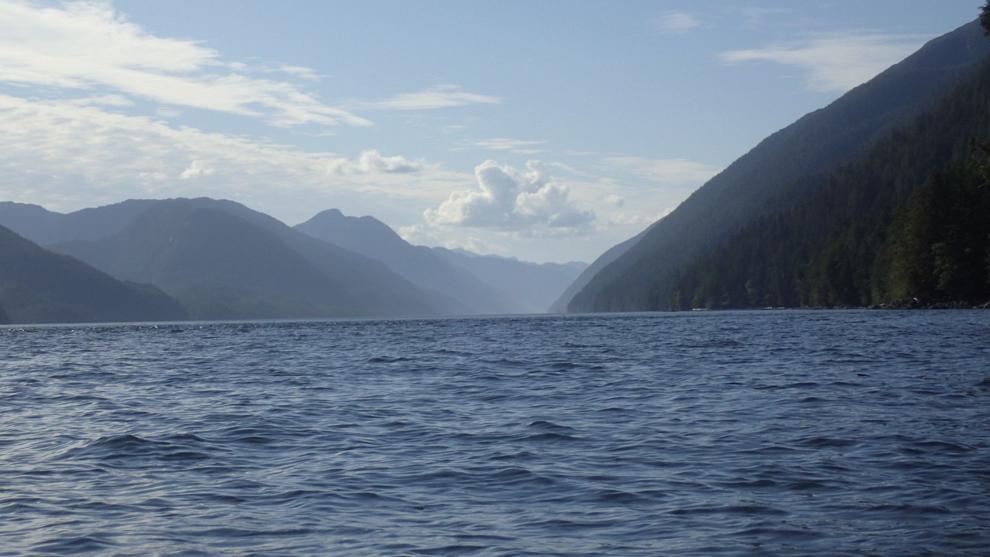 "That got the ball rolling," said Austin, who started planning for the trip by reading biographies from other travelers of the route.
She charted an 1,100-mile path that would take about three months to travel. She planned out where she could camp each night, as well as when, where and how she could replenish her supplies along the way.
She did a "shake down," or test run, of the first few hundred miles of the trip in 2018. Then on June 1, 2019, she officially launched on the full journey.
"I missed a couple of sections because of weather, that I will one day go back and do," she said. "But it turns out that's normal in these kinds of things." In total she paddled 900 miles until arriving home on August 31, 2019.
Austin was awed by the wildlife that she saw along the way, including birds like the Swainson's thrush, which she often spotted in the trees above her campsites.
She also witnessed the breeding lifecycle for the marbled murrelet, an endangered seabird that sometimes nests in old growth forests in Wahkiakum County.
"I've yet to see a marbled murrelet here, but I saw them starting up in Ketchikan. I saw them coupling up and doing 'couple things' out on the water," she said. "Then they disappeared for a while, and eventually I'd see them again fishing in the ocean. … By early August, I started to see the chicks out on the water."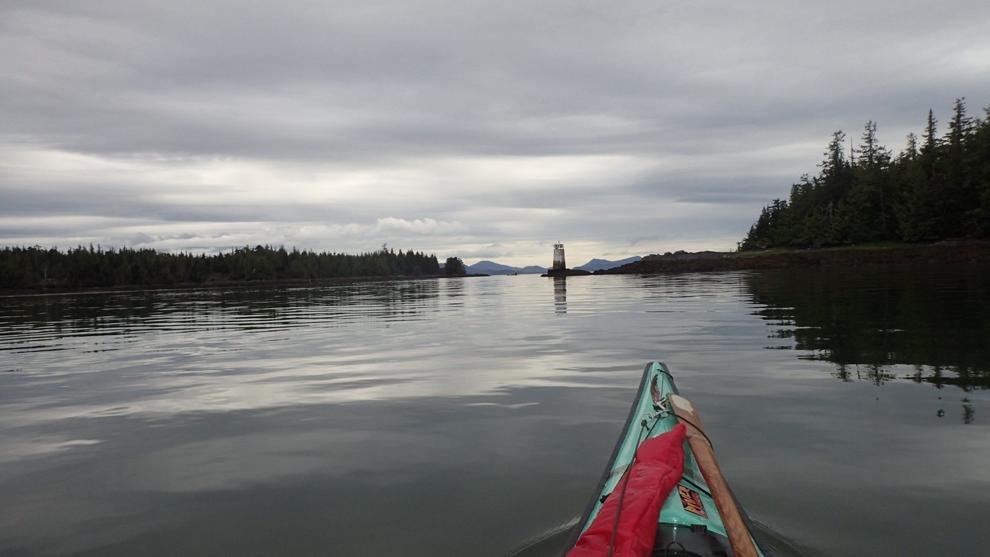 After months of spending every day outside, pushing her body and mind past perceived limits, Austin struggled to adjust to "regular life" when she returned home.
"In all of the memoirs and all of the books I had read from people who had some stuff like this, not one of them mentioned the depression you get when you complete something like this," Austin said. "As I got closer and closer to being done, I got more and more depressed. The challenge after that was to try to find a way not to go further down and stay in that dark place."
Austin sought professional mental health services in a personal journey almost as life-changing as the kayak trip, she said.
"I had the specific intention in doing the trip for my own personal development and growth and healing. While I learned a lot about myself on the trip, it wasn't until after coming out of that darkness at the end of it that I had the most growth," Austin said.
She wants to write her own memoir on the expedition and subsequent mental health effects, and she intends to embark on another long kayak journey in the future.
She continues to share stories of her outdoor adventures online with her blog "It's All About the Water" at kyleenaustin.com.