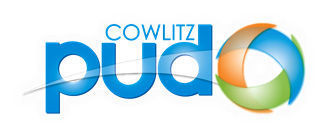 About 100 additional low-income seniors can get help paying their power bills now that Cowlitz PUD has lowered its age eligibility requirements for its senior discount program.
PUD commissioners this week reduced the age eligibility from 65 years to 62 years old. The change could add 96 participants to the program and $29,000 in costs for the utility.
Commissioner Dena Diamond-Ott suggested that $29,000 is a reasonable expense to help low-income people cope with rising power prices. Another rate hike is likely this fall because the Bonneville Power Administration announced Wednesday that it will raise wholesale power rates by an average of 5.4 percent. The PUD buys most of its power from BPA.
"It's something we can do for our community in light of everything, the pressures we're getting from BPA and the rate increases that we see coming," Diamond-Ott said.
"I don't think this is too much to ask, and I think our community deserves this and we're well within our legal rights," she added.
PUD General Manager Steve Kern said the cost of expanding its senior discount program won't have a significant impact on the PUD's $280 million budget, so it likely won't affect electricity rates.
The senior discount program offers 5 percent, 15 percent and 25 percent discounts for seniors whose income falls below certain thresholds. Low-income people with disabilities also are eligible for discounts through a different program. There are about 800 people enrolled in both the senior and disability discount programs, which are funded by Cowlitz PUD but administered by Lower Columbia CAP.