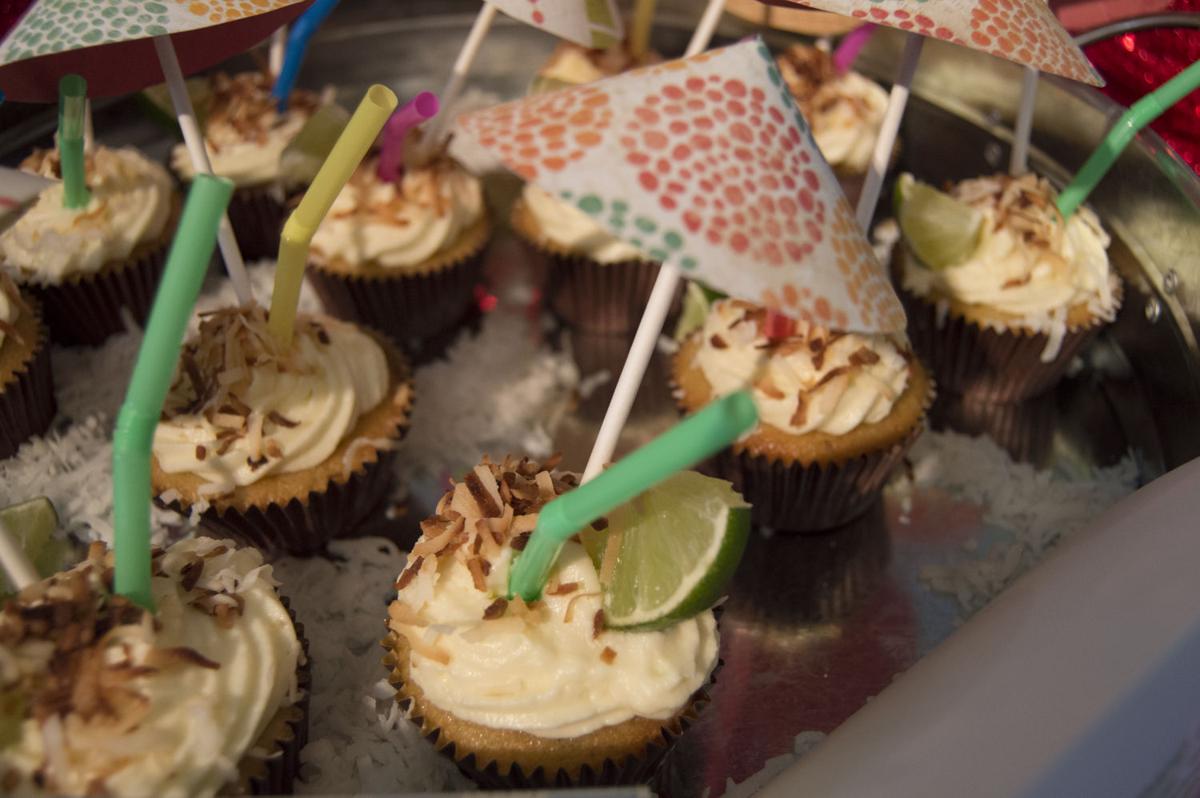 Tensions — and sugar levels — were high Thursday afternoon as three judges decided the fate of ten amateur bakers.
It was just like "Cupcake Wars" on TV, but without the camera-driven drama (or cuts to commercials). Instead, it was a way to recognize the staff of Delaware Plaza, an assisted-living facility in Longview.
Residents watched and hungrily awaited the judging by Longview Fire Chief Phil Jurmu, Canterbury Inn activities coordinator Tony DeJaynes and Daily News reporter Brooks Johnson.
The judges' expert palates took taste and presentation into consideration, and among the roses, Easter eggs and root beer floats, there was a lot to consider. But there had to be a winner, and that was Regina Wells' pina colada inspired cupcakes, complete with a lime wedge to squeeze on top.
In second came John Hogarty's succulent Snickers-style cupcakes, and third place went to Erika Heltemes and her cookies-and-creme cupcake with a whole Oreo cookie on the bottom.
With the judging out of the way, the seniors could finally dig in to what they found to be their own favorites.
"We're always trying to find new things for activities, and trying to do something to bring staff together," said Mary Stoddard, activities director at Delaware Plaza. "Now the residents want a cooking class to do their own cupcakes."