After his last class of the day, high school junior Hamson Eram heads to the cafeteria before he goes to football practice. There, he and any other R.A. Long students engaged in after-school activities can grab a free meal.
"It gets me through the day," Eram said.
Backed by federal funds, the program provides another meal to all students who participate in after-school activities, athletic director and assistant principal Trevor Person said. It's not just for athletes: Students staying for extra academic help or those who participate in clubs, theater or any other extracurricular effort are eligible.
More than 70 Washington schools in 15 school districts participated in the program in 2014 (more recent figures were unavailable).
The meal option is not restricted by income level, unlike the free and reduced breakfast and lunch programs, Person said. It's for "students who are hungry after school" even if they are not enrolled in free and reduced-price meal programs. The after-school meals are required to have a serving of protein, fruit, vegetable, grains and milk.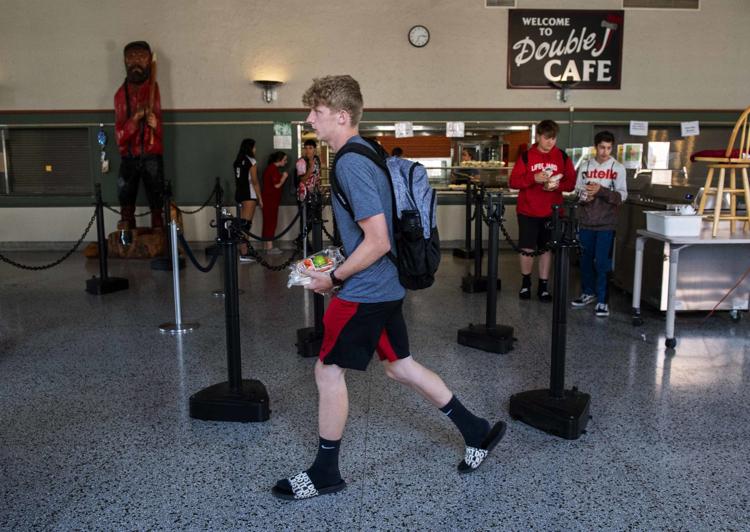 The extra meal is helpful for student athletes, Person said, because sometimes practices or games run late into the evening. Also, student athletes have a required 45-minute period of time after school to study before practice, which Person said is a good opportunity to eat.
"It's easy for them to swing by the cafeteria, then go study, then go on to practice," Person said. "And the meals are usually high in protein, which is really good for muscle rebuilding and good for fueling the body."
Mitchell Bergquist, a senior on the football team, said he notices the difference when he eats the school meal before practice.
"I have more energy," Bergquist said. "I'm more awake and have sharper reflexes."
Eram said that extra food comes in particularly useful for students who may have skipped lunch because they're either late or the line is too long.
"So it gives us an opportunity to eat during the day and have fuel before practice," Eram said.
Eram participates in multiculture club and ukulele club, plays football and takes eight classes. He said it's not just athletes who need to fuel up.
"Most of those kids (in clubs) are workaholics, so they're brain dead at the end of the day," Eram said. "That (meal) really helps."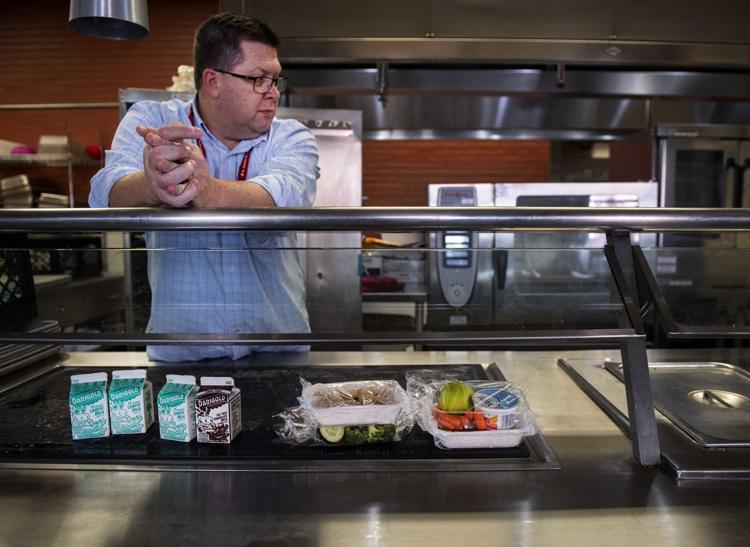 You have free articles remaining.
The idea came from Person, who ran a similar program when he worked in the Vancouver School District three years ago. Last semester, he worked closely with Longview's nutrition services manager Rick Traynor to start a pilot program.
"It was just us noticing the needs of kids who were hungry," Person said.
The pilot served an average of 111 meals per day, Person said. Roughly 150 students total participated in after school activities that semester.
"Working in this district has been amazing. … The kitchen staff stepped up without hesitation to make it happen for our kids," Person said.
While the district's kitchen staff did have to add work more hours to prepare the extra meals, that cost is covered in the reimbursement from the state, said district spokesman Rick Parrish.
Word about the program is spreading, and an average of 110 students per day are picking up a meal so far this school year.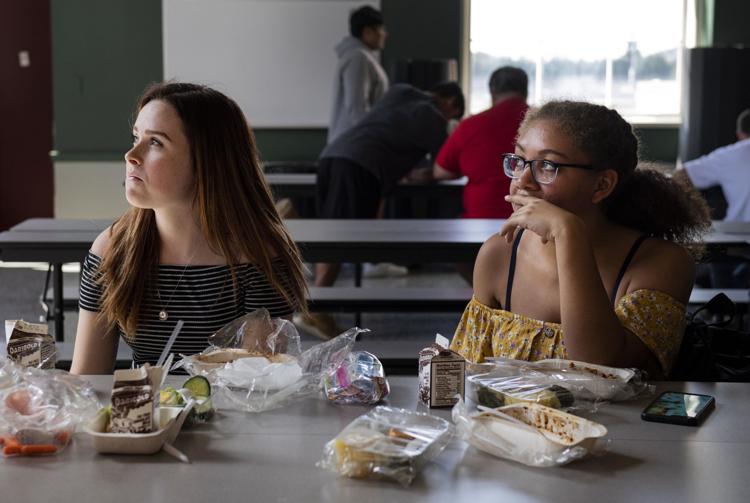 Bergquist said he hasn't noticed any stigma around getting a free meal, and said he knows many students appreciate it.
"It feels like getting lunch, just like normal, and just not having to pay," Bergquist said.
Eram, who is on the free-and-reduced-price lunch program, agreed that he hasn't felt any stigma around either meal.
"We don't always have food at home, and when we do, I like to leave it for others in my family," Eram said. "When it comes to getting energy, (the meal) helps."
Person said the success of the program comes down to the selfless, welcoming culture at R.A. Long.
"We've removed the stigma (around free meals)," Person said. "We're family here. We have selfless people here. We all play our part in trying to meet the needs of the students."
For Eram, "it's nice to get food when you need it."