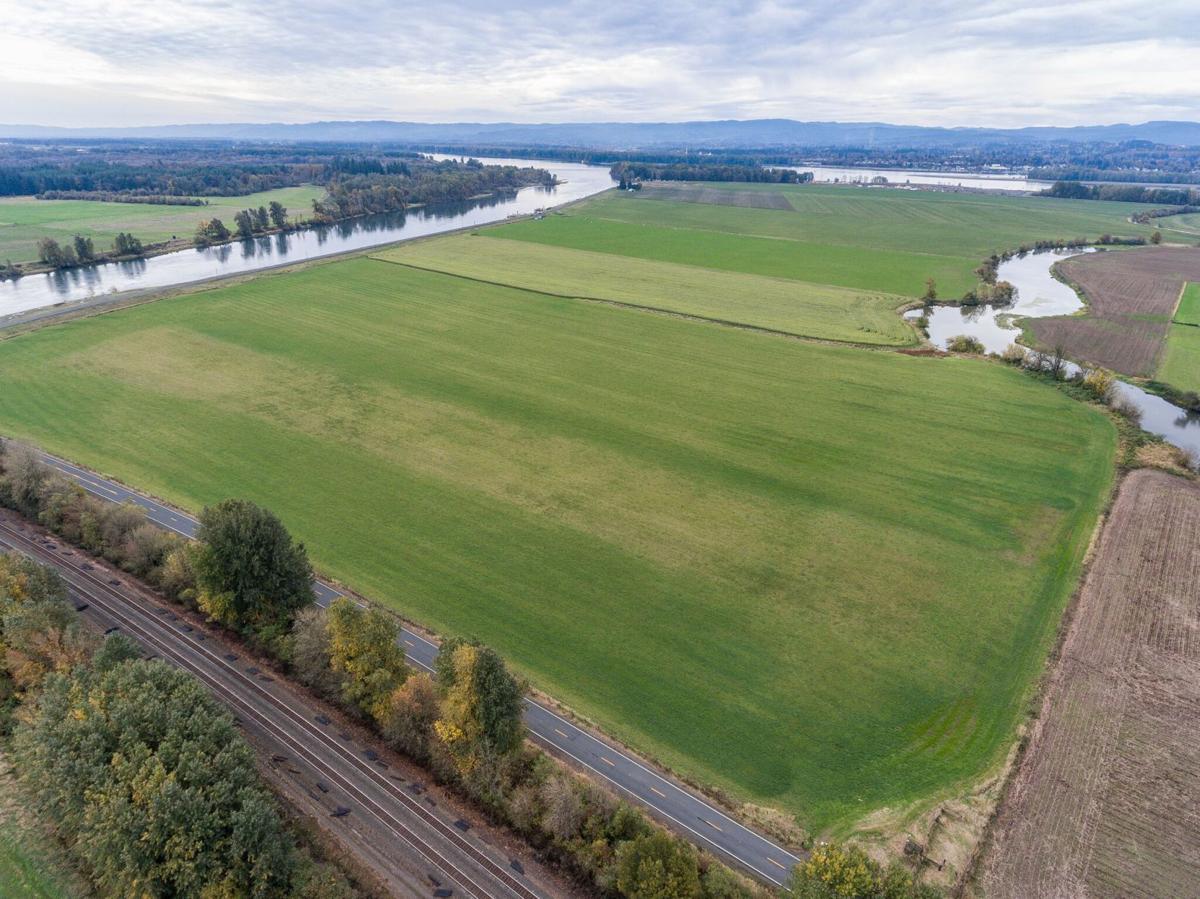 Plans to develop a multi-million dollar deep-water access terminal at the Port of Woodland moved forward last week when port commissioners selected a contractor for a rail feasibility study.
The $295,000 study by David Evans and Associates will determine what's needed to build a rail spur on the port's Kuhnis Road property to connect Austin Point to the main BNSF Railway line — a necessary step toward developing a marine export terminal.
"We've seen a lot of our sister ports be able to move forward, and there has been a lot of communication from the public. 'Why can't you be like the Port of Kalama?' There's a reason they can do what they do: They have waterfront marine industrial development," said Jennifer Wray-Keene, port executive director.
"What the commission really hopes to do in the future with these developments is … reinvest in the port district," she added.
Building a deep-water terminal with rail access will help attract a large-scale industrial clients that could generate millions of dollars in revenue and dozens of new jobs for the port and greater Woodland community, Wray-Keene said.
The rail study will provide "critical" engineering information needed to apply for federal and state rail grants for the project, she said.
It also will explore what kinds of rail designs work best for certain export commodities port commissioners have decided to allow at such a terminal, as well as gather information to inform a future dock study.
The 18-month study will include mailings, open houses and frequent updates on the port's website. Commissioners could have set the timeline for the study between six and nine months, but they decided to extend the time frame to allow for "numerous public involvement pieces," Wray-Keene said.
"I think that is what we emphasized most when we were advertising and interviewing (for contractors), because it will be the first time the public is engaging with the Port of Woodland looking at export marine terminals since the 1970s," she said. "The community has completely changed. … And I think it's important that the public involvement piece is just as important as the rail. As the engineers told us, you can slap down rail, but you need the public support."
Earlier moves to secure support for the project led commissioners to pass resolutions outlining "acceptable" commodities for the port.
A 2016 resolution prohibits handling of fossil fuel products, such as coal, oil or natural gas. It also outlines "acceptable" commodities the commission would consider supporting, including grains and other agricultural products; liquid edibles (cooking oil, vegetable oil, dairy products, fruit juices); rocks and aggregates; timber, lumber and wood products; cement, volcanic ash and potash; or steel and metal products.
A resolution passed earlier this year requires companies with "innovative technology to improve upon the manufacturing or delivery of traditional products in a cleaner way" to scientifically prove, with backing from state agencies, that their plans would work to lower greenhouse gas emissions before commissioners consider a contract with them.
The port long has sought to develop a marine terminal, with plans almost as old as the port itself. The first push came in 1978, about 15 years after the port was established. Officials intended to build a grain terminal, but the idea fizzled out in the 1980s under legal challenges, which restricted rail developments on the land for at least 25 years.
The port reignited development planning about five years ago but again hit a roadblock. The 40-acre land easement it needed for the rail access to Austin Point had expired in the late 1980s, and the state Department of Resources required the port to purchase all 153.3 acres connected to the Kuhnis Road Property.
Negotiations for the sale took two years, then were swiftly challenged in court once DNR approved the transaction. Columbia Riverkeeper, a Hood River, Ore.-based conservation group, argued that the sale overlooked crucial environmental and wildlife concerns.
Although the DNR and the port ultimately came out on the winning end, the legal battle made clear that opposition to the terminal remains.
"We know it will be very controversial. We are not blind to that," Wray-Keene told TDN Friday. "We understand that the public is going to view it in multiple different ways. Some will see it as job creation. Some will say we are taking away the last undeveloped property."
"We know there will be naysayers. We know there will be negativity towards it. Addressing those as best we can through the public process is important," she added.
Get local news delivered to your inbox!
Subscribe to our Daily Headlines newsletter.