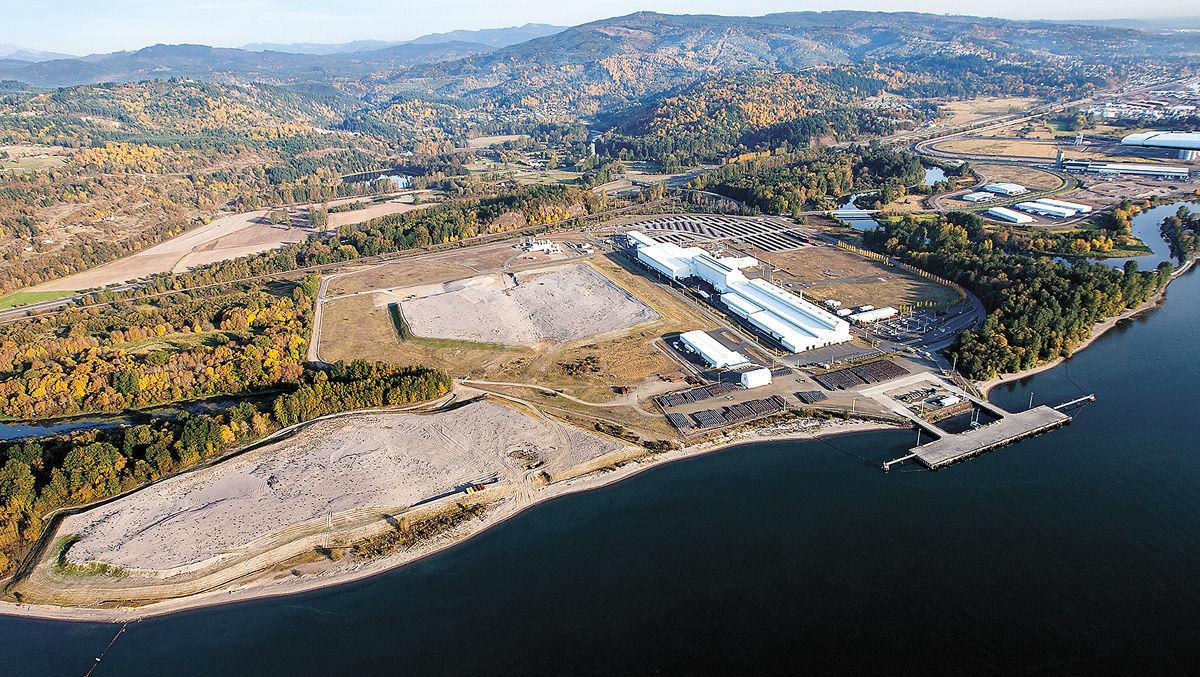 The Port of Kalama on Monday filed a lawsuit meant to keep the $1.8 billion methanol plant alive.
It is asking Cowlitz Superior Court to reverse a state decision to yank key shorelines permits for the project.
Cowlitz County's hearing examiner granted the shoreline permits in February. But the six-member state Shorelines Hearings Board in September found that the environmental impact statement for the project does not adequately assess the project's impact on global climate change.
On Monday, the Port of Kalama appealed, arguing that the study "followed all greenhouse gas guidelines to the letter of the law."
"We believe the project environmental impact statement (EIS) fully disclosed potential GHG emissions from the project and properly concluded that those project emissions do not cause a significant adverse impact on the environment," Mark Wilson, executive director, Port of Kalama, said in a prepared statement.
The EIS estimates that the project would emit 1.24 million metric tons of greenhouse gases annually. That's roughly the equivalent emissions of 260,000 passenger cars annually, boosting the state's annual greenhouse emissions by 1.28 percent.
Environmentalists argue that the actual greenhouse gas emissions are much larger if the entire methanol production process is considered. The EIS only examines emissions from the project site and its immediate vicinity but does not consider emissions from oceangoing vessels hauling methanol to Asia and from the hydraulic fracturing (fracking) to obtain natural gas.
The plant would convert natural gas to methanol, which would be shipped to China to make plastics.
The state board ordered the port to develop a more comprehensive analysis of greenhouse gas emissions tied to the project in a supplemental EIS.
"We see no basis for this in state law, and this interpretation of existing law is unprecedented. It raises serious questions regarding how such requirements would apply in the future not only to port projects, but also to vital public projects including highway and bridge construction," Wilson said.
The port says it will follow the board's order by starting the supplemental EIS, but at the same time it will challenge the shoreline board's order in court.
Northwest Innovation Works would use new technology it says would cut greenhouse emissions by 31 percent compared to traditional manufacturing methods.
Proponents have argued the project would help China reduce its climate change impacts by replacing coal-based methanol with natural gas-based methanol. Additionally, the state Department of Ecology would require Northwest Innovation to reduce greenhouse gas emissions by 1.7 percent annually until 2035.
"If our innovative project is not built in Washington State, it is a certainty that facilities with much higher environmental impacts will be built in locations with far less stringent environmental regulations — including those still dependent on coal — further exacerbating our global GHG- and climate-change threat," said Simon Zhang, president and CEO of Northwest Innovation Works.