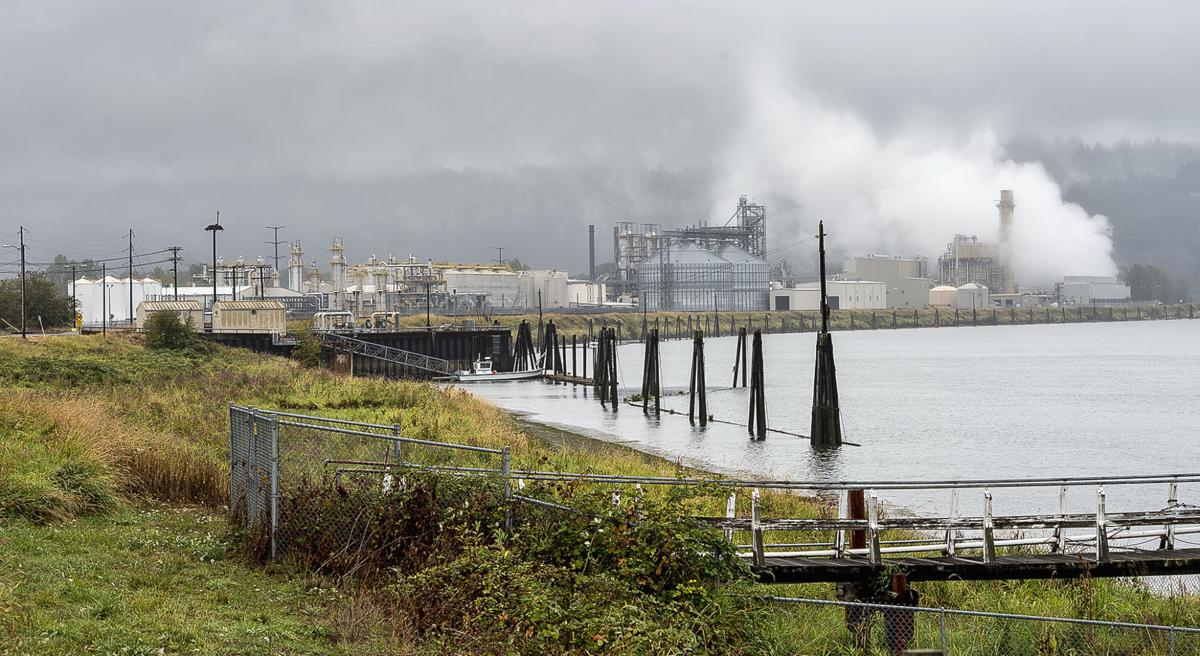 Port of Columbia County commissioners have approved a 30-year lease with NEXT Renewable Fuels for a biofuel production facility at Port Westward.
The $1 billion Clatskanie-area facility would convert organic feedstock such as cooking oil, animal tallow, seed oil and soy oil into "advanced green diesel," which is a renewable biofuel and replacement for petroleum-based diesel. The facility would produce 50,000 barrels per day at full capacity.
NEXT will pay the port $1.2 million annually in rent and $3.6 million in dock fees, according to the port.
"It has been a very long and deliberate process in securing a lease that will not only provide well-paying jobs to the community but will also produce a renewable energy commodity that will protect the environment and significantly reduce our carbon footprint," Doug Hayes, executive director of the Port of Columbia County, said in a press release.
Claims that biofuels reduce carbon emissions responsible for global climate change have been subject to a huge amount of debate over the last decade or so. It is a highly complex question. For example, a 10-year old British government study found that biodiesel produced from used cooking oil or other waste fat could reduce carbon emissions by as much as 85%. However, that finding assumed those crops are grown on existing farmland. The benefits of biofuels would be nullified if forests are cleared to make way for these crops, releasing carbon stored in the woods.
The NEXT facility is projected to create more than 200 full-time, family-wage jobs, generate more than $12 million a year in local property tax revenue and employ 800 workers during construction, according to NEXT. The new site is in an Enterprise Zone, but the company said it would not accept any tax breaks.
In March, NEXT pledged to hire union labor to build the plant. The company also announced in July it signed a "peace agreement" with United Food and Commercial Workers 555, saying it would remain neutral about union organizing and collective bargaining and support union efforts to hold meetings at the site during nonworking hours. The union pledged to refrain from picketing or making disparaging comments about NEXT.
Currently in the permitting phase, the facility is scheduled to begin commercial operations in early 2022.
"The renewable fuels we will produce in Columbia County will make Oregon a leader in the reduction of carbon emissions and a leading production center for the advancement of clean energy initiatives," NEXT President Lou Soumas said.
The facility will be located on a 90-acre site already zoned for industrial use, not 837 acres the port has made controversial efforts to rezone.