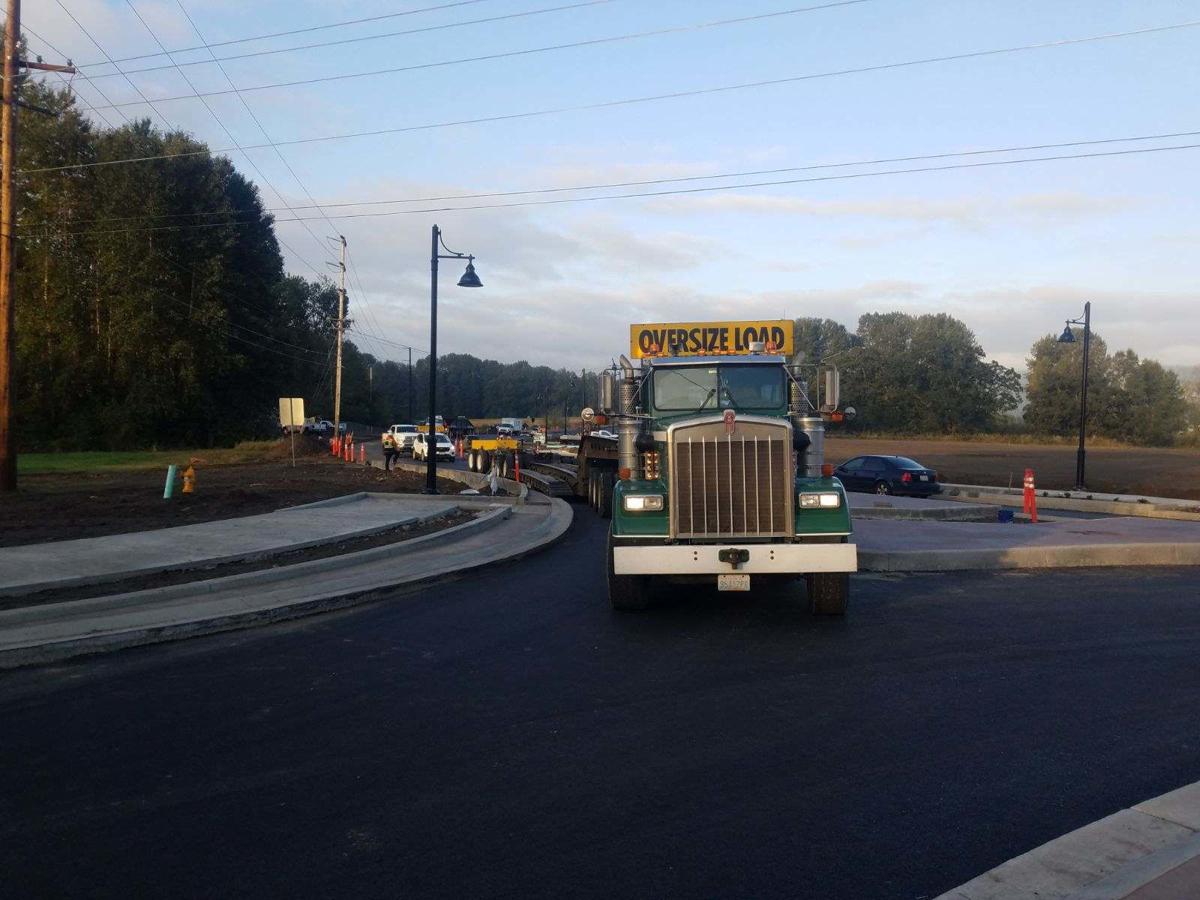 KALAMA — Work to adjust the Port of Kalama's new roundabout near Spencer Creek Business Park is set to begin next week after complaints it was too small for some trucks to get through.
Port of Kalama commissioners Wednesday approved a change order not to exceed $300,000 to retrofit the roundabout to accommodate vehicles that are 125 feet long and 14 feet wide.
The roundabout is part of the port's $5.6 million development project at Spencer Creek Business Park. C&R Tractor and Landscaping also resurfaced roads and added sidewalks and landscaping.
The roundabout design changes include installing areas outside the normal drive lanes to accommodate oversize equipment, extending asphalt, moving curbs, relocating utilities and installing additional pedestrian safety measures in the extended areas, according to the port.
Eric Yakovich, economic development manager, said the roundabout work will begin Monday or Tuesday and take about 30 days.
Crews delayed adding the final asphalt layer and striping the roads to accommodate these changes, according to the port. The port will schedule further construction based on availability of asphalt and weather temperature and rain.
In other business, the commissioners awarded a contract to JH Kelly for $652,000 for improvements at 2550 Hendrickson Drive. Quadco, an equipment maintenance and repair company, requested the work as part of its lease agreement with the port.
Get local news delivered to your inbox!
Subscribe to our Daily Headlines newsletter.