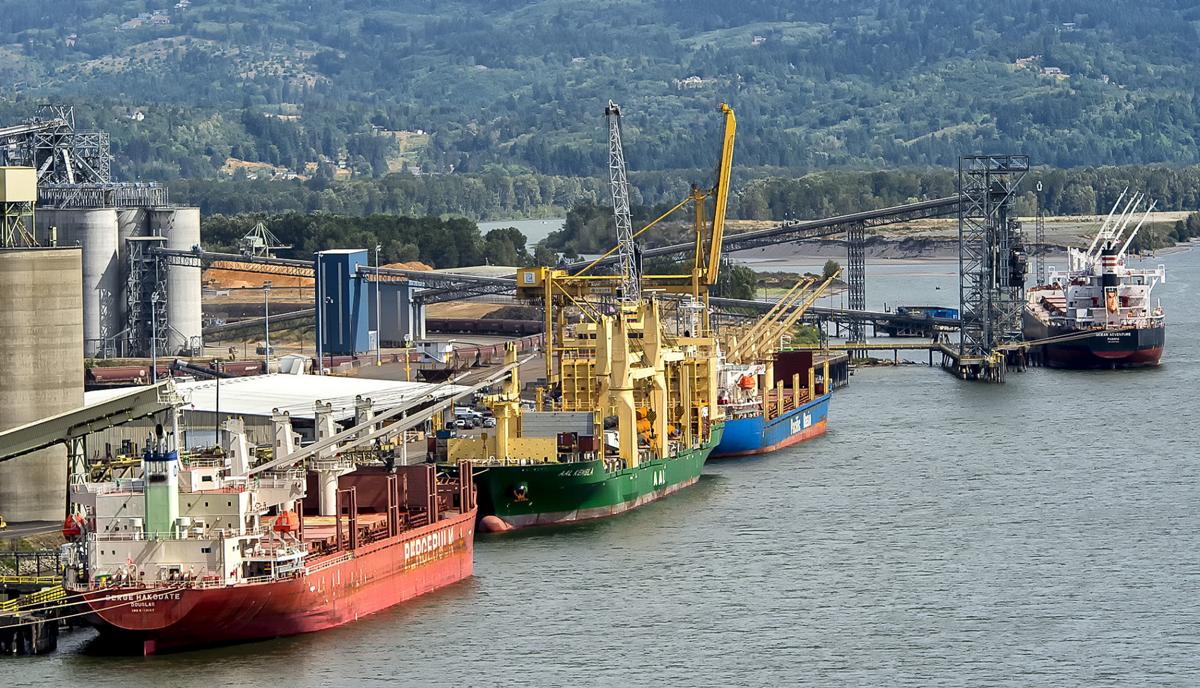 Citing other aid programs and legal concerns, Port of Longview Commissioner Allan Erickson said Wednesday backed down from his proposal for a port-funded business assistance program.
Erickson had floated the idea two weeks ago when he learned that at least three other port districts in the state started financial aid programs using port revenues. Further research on the matter convinced him to change his mind, he said.
The federal Coronavirus Aid, Relief and Economic Security (CARES) Act created ample aid programs, including the Paycheck Protection Program loan for businesses, he said. And the Cowlitz Economic Development Council "is aggressive in terms of helping the business community."
"I'm very optimistic as we move forward that there is a good deal of money available (for businesses)," Erickson said.
State law prohibiting the gift of public funds also influenced Erickson's decision. Although it was unclear whether the restriction would apply to an aid program, Erickson said it was best to avoid any action that could "get us sideways" with the law.
"I want to keep us out of hot water," he said.
Also Wednesday, commissioners unanimously approved a $61,000 change order to upgrade a clamshell bucket to work with the port's Liebherr Cranes, and they also approved the purchase of a $457,000 vacuum truck in a 2-1 vote.
The truck will be used to clean underground catch basins, as well as to respond to emergency spills. The port previously would rent vacuum trucks from contractors to complete this work as needed.
Commissioner Jeff Wilson voted against the purchase, citing sticker shock.
"I probably was one of the biggest fans and pushed this project actually almost three years ago. ... We started at a few hundred dollars to go shopping for a vacuum truck. Now we are close to one-half of a million dollars," Wilson said. "I believe the cost has gone up, above and beyond where I am comfortable to use our port district's money to do this at this time."
Wilson added that making the purchase during the pandemic is worrisome for two reasons:
The long-term market effects of the pandemic are unclear, so the port should be "careful" with its capital purchases.
Buying the equipment now takes away opportunities for local contractors to work with the port when they are struggling with the economic effects of the virus.
Erickson contended that the truck would allow the port to react instantly in the case of an emergency and ultimately save money on services that otherwise would be contracted out. Staff estimated that the port would recoup the cost of the truck in three to five years.
"I look at the return on investment as the compelling argument to proceed with this. ... In a sense we would be kicking the ball down the road a while if we postponed this purchase," Erickson said.
Concerned about COVID-19?
Sign up now to get the most recent coronavirus headlines and other important local and national news sent to your email inbox daily.