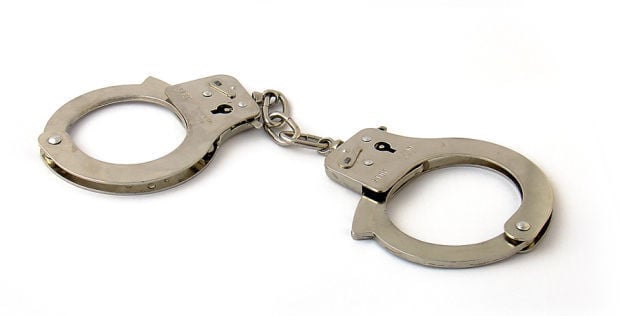 Rape — Kelso police Thursday arrested a 30-year-old Kelso man on suspicion of second-degree rape and being a fugitive from justice.
Drugs — Longview police Thursday arrested Ramon Luis Duran, 35, residence unknown, on suspicion of a felony drug offense.
Assault, harassment — Longview police Thursday arrested Adam Nicholas Terrill, 31, of Longview on suspicion of second-degree assault domestic violence and felony harassment.
Thefts
100 block of Rimrock Drive, Castle Rock. Thursday. Mail stolen several times over the last few weeks.
400 block of Clearwood Court, Castle Rock. Thursday. A $60 flower pot was stolen from the sidewalk in front of the residence overnight.
Vandalism
300 block of Allen Street, Kelso. Thursday. A man spray painted the American Legion building.
Stolen vehicle
1000 block of 16th Avenue, Longview. Thursday. Blue Dodge Dart. Washington BFL4119.
Vehicle prowl
100 block of Frontage Road, Kalama. Thursday. Someone pried into and broke open the rear window of a pickup truck overnight. Damage estimated to be $500. Green drawstring backpack with a taser, notebook, gloves, sanitizer missing.
Get local news delivered to your inbox!
Subscribe to our Daily Headlines newsletter.