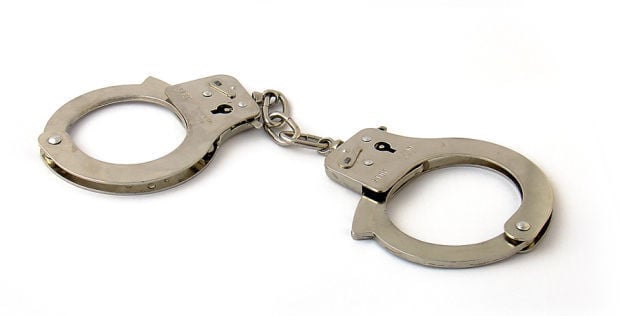 Robbery, theft — Kelso police Friday arrested Bryant William Butler, 28, of Kelso on suspicion of first-degree robbery, second-degree theft and taking a vehicle without permission.
Assault — Kelso police Monday arrested Carlos Leonel Torres, 36, of Longview on suspicion of violating a protection order and fourth-degree assault.
Drugs — Cowlitz County sheriff's deputies Sunday arrested Joshua Edwin Tucker, 35, of Portland on suspicion of two felony drug offenses, possessing a stolen vehicle and being a fugitive from justice.
Fraud — Two fake $20 bills used at Lexi's Pizza Pub on West Side Highway Thursday. Management working on getting video of the transactions.
Burglaries
7000 block of West Side Highway, Castle Rock. Friday. A suspect entered the house overnight and took an iPhone, iPad, Ring doorbell, Bose Bluetooth speaker and a checkbook.
1200 block of Minor Road, Kelso. Friday. Occurred overnight.
600 block of Seventh Avenue, Longview. Friday. Burglary to storage unit.
Stolen vehicles
200 block of Baltimore Street, Longview. Friday. Gold 1995 Honda Accord. Washington BKG0877.
700 block of Seventh Avenue, Kelso. Saturday. Silver 2000 Honda Civic. Washington BQK1184. Seahawks and Trailblazers stickers in the rear window.
1200 block of 10th Avenue, Longview. Saturday. White 1993 Honda Accord. Washington 737UYS. Broken fog light and scrape on bumper.
500 block of Pine Way, Kelso. Sunday. 2015 Honda GROM motorcycle. Pink sticker on front fender and white sticker on rear fender.
2700 block of Columbia Heights Road, Longview. Sunday. 2005 Yamaha YFZ 4-wheeler. Taken out of the back of the owner's truck.
Thefts
200 block of Pilgrim Road, Castle Rock. Friday. Suspects taking scrap metal from the property.
400 block of Pacific Avenue, Kelso. Saturday. Purse taken Friday.
Vandalism
100 block of Desiree Road, Longview. Friday. A truck damaged the yard when it tried to turn around.
3200 block of Ocean Beach Highway. Friday. An upset customer smashed an employee's iPad.
200 block of Cypress Street, Longview. Saturday. Four juveniles threw eggs at a parked car.
Vehicle prowls
3000 block of Maryland Street, Longview. Friday. Man trying car doors.
1600 block of Down River Drive, Woodland. Saturday. Someone cut off and stole a catalytic converter sometime overnight.
500 block of 22nd Avenue, Longview. Sunday. A suspect siphoned gas from a vehicle parked in the alley.