Peter Yarrow, a third of the musical trio Peter, Paul and Mary, is bringing his Vietnam-era messages of peace and unity to the Columbia Theatre in Longview on Jan. 18.
The concert — $30 to $45 per person for adults and $20 per person for students — is part of a coast-to-coast tour of Yarrow, Noel Paul Stookey and Yarrow's 44-year-old son Christopher. (Stookey won't be accompanying them to Longview and several other stops.)
Yarrow, 80, said in a phone interview Jan. 9 he thinks concert-goers need to hear the same kinds of messages the group delivered throughout the folk music phenomenon of the 1960s. The group launched in New York in 1961 as part of the American folk music revival.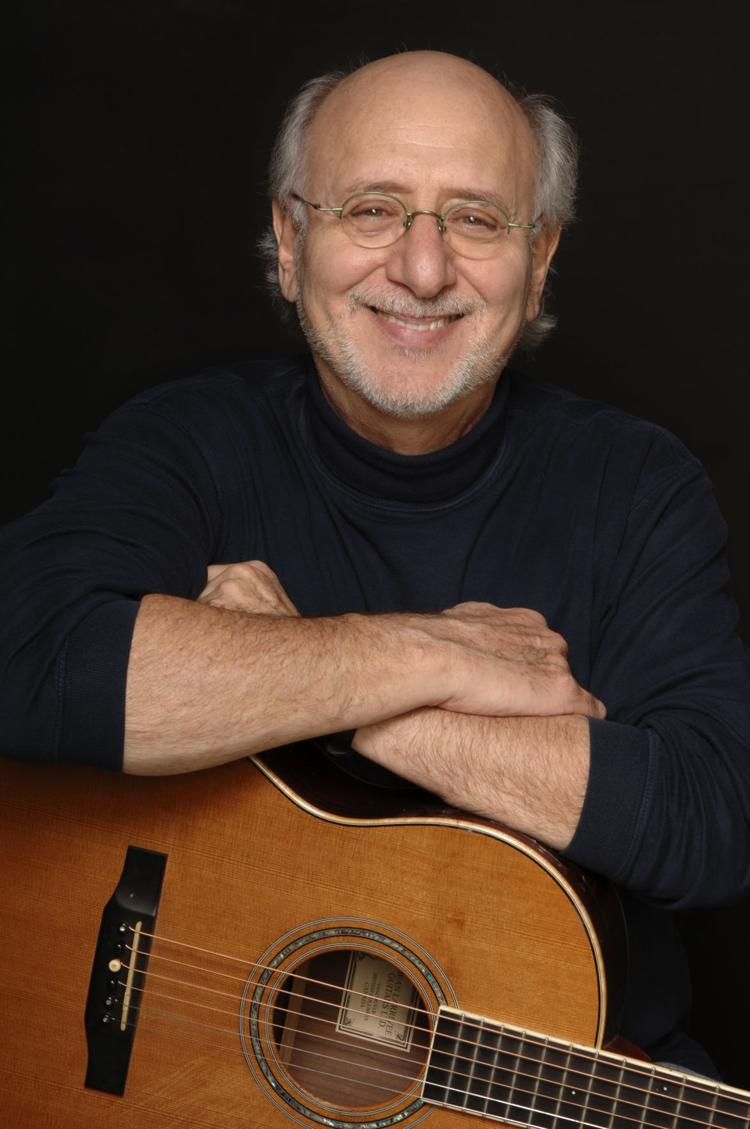 "(I hope to) establish an island of peace and caring," Yarrow said. "People who have forgotten their dreams, beliefs, efforts to make the world a more loving place. ... It will be, for them, a reconnection with that part of their hearts."
He said music — singing especially — has proved one of the most effective ways to soothe people in times of unrest, which is common in a particularly divisive political climate such as the one America is seeing now.
"The laws alone are not enough. Our country has to find its way back to being good of heart," Yarrow said. "There's no better mechanism … than singing together."
The set list includes Peter, Paul and Mary classics such as "Puff (the Magic Dragon)," "Light One Candle" and "Blowin' in the Wind," but Yarrow also plans to include songs from his solo career, which integrated themes of the activism he has led for decades.
Yarrow said he still sees his work as activism. He said Americans are suffering from alienation and forms of bullying that stem from the anonymity of the internet and from behavioral examples he said are set by President Donald Trump. Widespread internet use has led to "mean-spiritedness" that is further fueled by the lack of repercussions from posts or comments, particularly on social media platforms, he said.
Yarrow referenced what has become known as "the Trump effect" in schools.
"My advocacy is in regard to creating an environment in which children can grow up … and they do not buy into the point of view that is personified by … greed, narcissism, bullying," Yarrow said. "(It's) not even the politics. I'm talking about (Trump) as a human being."
Behavioral concerns are a symptom of what led Yarrow to begin his nonprofit, Operation Respect, in the late 1990s. He said he started the organization in 1997 and it really took off in 1999. Part of its purpose is to bring music into education to make students feel safe and included at school.
Operation Respect got its start in a time before students were searched for weapons at school, just before the Columbine shooting and before students were subject to cyber-bullying. Now, OR has influenced curriculum in about 22,000 schools in America, and thousands more worldwide, Yarrow said.
"That was long before the … area of concerns for bullying crystallized. ... Since then, we've had a crisis of bullying that has magnified itself. … What we're talking about is the unkind behavior, the disrespect, lack of civility, mean-spiritedness."
Yarrow said his nonprofit was in part inspired by the song "Don't Laugh at Me" — which he plans to sing during his Longview concert. The day before the concert, Yarrow also will be at the Columbia Theatre with students from several area schools to address bullying.
He sees youth as a key role in creating peace and wants them to appreciate how music can help them.
"The reality is that when people sing together with a similar interest, it binds their hearts together."