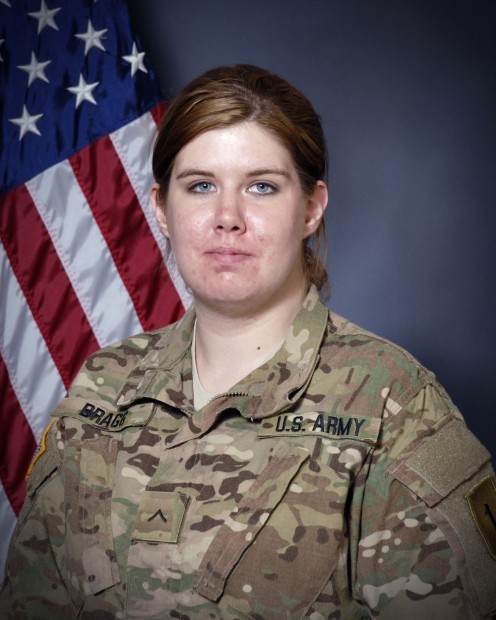 The Pentagon confirmed Friday the death of the Longview soldier who was serving in Afghanistan.
Spc. Mikayla A. Bragg, 21, died Wednesday in the Khowst province, according to the U.S. Department of Defense. Family members said she was shot and killed while in a guard tower. She was assigned to the 201st Brigade Support Battalion, 3rd Brigade Combat Team, 1st Infantry Division, Fort Knox, Ky.
Bragg was almost two weeks away from finishing her first deployment. Her stepmother, Amber Bragg, said she was scheduled to leave Afghanistan and return to the United States on Jan. 6. Bragg enlisted in the U.S. Army shortly after she graduated from Mark Morris High School in 2008.
Get local news delivered to your inbox!
Subscribe to our Daily Headlines newsletter.