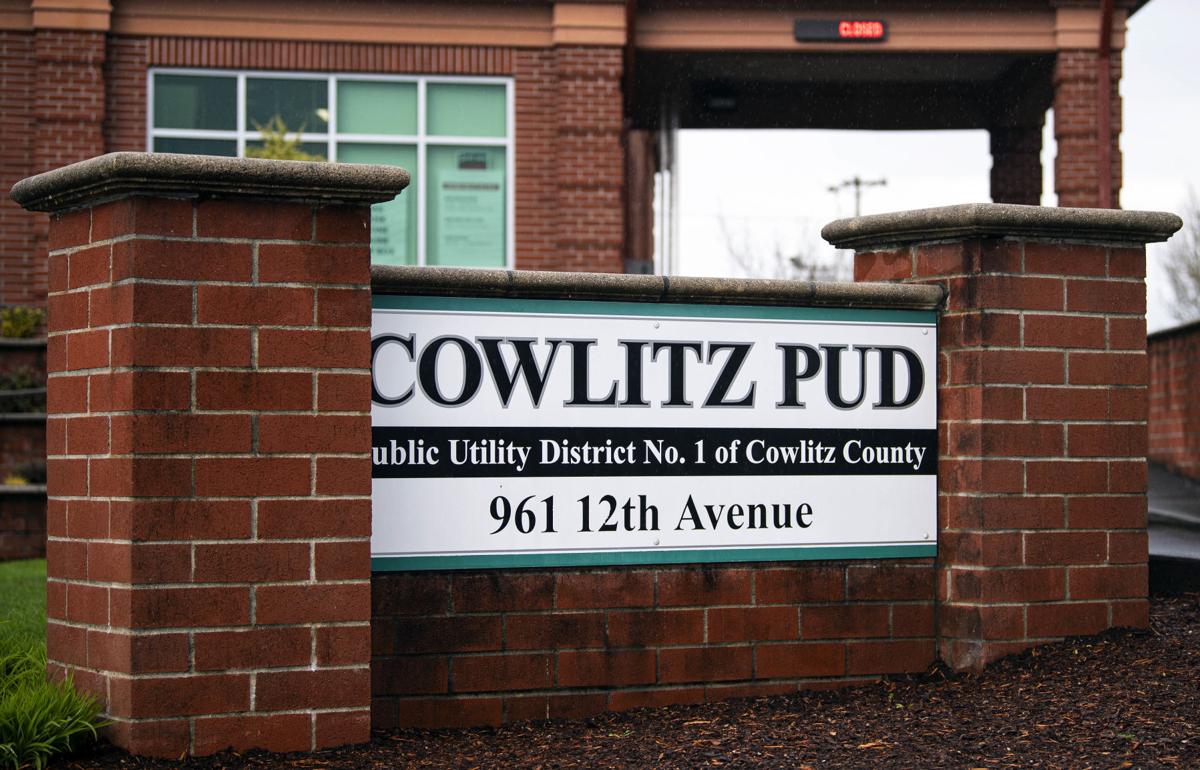 Cowlitz County residents behind on their utility bills are urged to contact the utilities or Lower Columbia CAP to set up payment programs or apply for assistance before the state's shutoff moratorium ends Sept. 30.
Gov. Jay Inslee at the beginning of July extended the utility shutoff moratorium through the end of the month and it won't be extended again, he said.
The Cowlitz PUD has been reaching out to customers who will be affected by the expiring moratorium and urges those struggling to pay their bills to contact the agency to set up a payment plan, said spokesperson Alice Dietz. About 5,300 accounts are past due, 290% above the normal average, she said.
Some customers may be set up on budget or prepaid programs to make small payments on the past due balance over 12 to 24 months, Dietz said. Customers may also qualify for assistance from the PUD's Warm Neighbor Program or federal funding.
"We are doing everything we can to work with our customers to avoid disconnects," Dietz said.
The PUD also is hosting a COVID Relief Fair from 10 a.m. to 4 p.m. Sept. 17 with several agencies offering resources to help people affected by the pandemic and will include a free barbecue lunch.
On Friday, the PUD is holding its Annual Eat for Heat Fundraiser to benefit the Warm Neighbor Fund, which provides emergency assistance to low-income customers.
Starting Oct. 1, eligible residents in Cowlitz and Wahkiakum counties can apply for heating assistance through the Low-Income Energy Assistance Program through Lower Columbia CAP. More information on the program is available at lowercolumbiacap.org/get-help/energy-assistance.
People also can apply for utility or rental assistance through the Treasury Rent Assistance Program, said Ilona Kerby, CAP executive director.
The city of Longview utility customers affected by the pandemic can request extended payments without interest or penalties by filling out the form available at mylongview.com/402/utility-payments.
Kelso utility customers can contact City Hall to arrange a utility payment plan, but are required to confirm the hardship has been caused by the pandemic. More information is available at kelso.gov/news/covid-19-financial-hardship.
The city of Kalama has been offering customers payment arrangements throughout the pandemic, said Coni McMaster, clerk-treasurer. Customers can spread payments out for three to 18 months, depending on their situation. People with past due bills can contact the city by calling 360-673-4554 or by sending an email to utilityclerk@cityofkalama.com.
Castle Rock is offering an extended payment plan for utility customers that requires 50% of the accrued balance to be paid each month and will run for up to six months, said Carie Cuttonaro, clerk-treasurer. This agreement can be made for any accounts that have an arrearage as of Sept. 30.
Woodland utility customers having trouble paying their bills should contact the city by calling 360-225-8281 or sending an email to utilityclerk@ci.woodland.wa.us to make payment arrangements.