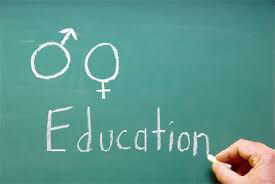 A Hudson Park Elementary school librarian has come under scrutiny after parents say she showed explicit sex education books to fifth graders in the library.
Darren Vaughn, who has a fifth-grade son at the school, said he learned from his neighbors that librarian Alison Dale-Moore had told several kids to look at the books. Vaughn, 43, of Rainier said his son later told him that the librarian had told several of his friends to take the books.
"She told the students that they had to check them out and take them, so those books went home, and some other parents that we know got involved because the books came home with their children," Vaughn said.
Vaughn said the books — including "It's Perfectly Normal" and "It's Not a Stork" — are "very graphic and explicit" for 10-year-olds. He said the books contain images of masturbation, condom usage, sexual intercourse and self examination.
"For example, "It's Perfectly Normal" has a young female person bending over with a full view of her backside examining herself with a mirror," he said. "There's a young boy on a bed who is masturbating. It gets worse from there."
Vaughn said he and several other parents complained to the Rainier School Board April 11. He said he and others brought the books to the meeting to show board members, noting that most of them appeared astonished by the content.
He said several board members were in the dark about the books, despite the complaints being reported to Superintendent Michael Carter at the end of March.
"Most of them said they wouldn't even let the books in their household, let alone in public school," Vaughn said.
Carter declined to say whether Dale-Moore is on administrative leave. He said there's an ongoing investigation and declined to elaborate.
"The district sent a letter home to parents, and the district is following all policies and procedures," he said.
Vaughn said Carter told him that Dale-Moore acted independently in providing the sex education materials.
However, Vaughn speculated that perhaps Dale-Moore simply misunderstood the school's stance regarding how sex education is handled and didn't realize the books weren't meant to be shown to students. Even so, Vaughn said she should know better.
"I don't care if she misunderstood it," he said. "It's wrong, and she should know it's wrong."
The Daily News was unable to contact Dale-Moore.
Contact Daily News reporter Sarah Grothjan at 360-577-2541; on Twitter at @SarahGrothjan.