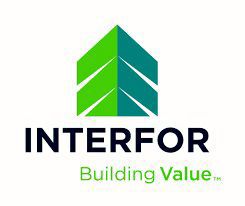 Interfor, a Canadian company that owns a large sawmill on Third Avenue in Longview, reported another big loss in its second quarter, following industry struggles caused by low lumber prices.
The company reported a second quarter net loss of $11.2 million. That's on top of first-quarter loss of $15.3 million.
"From a lumber market point of view, July continued to be very challenging with downward price pressure in June," Bart Bender, senior vice president of sales and marketing.
Last year in the second quarter, Interfor reported a profit of $68.9 million — a drastic difference from 2019.
"We had extremely high prices in 2018. Fast forward a year, and we have quite low pricing," Director of Corporate Development and Planning Mike Mackay told The Daily News after the investors call. "The volatility does make operating this challenge at times. It's something we have to manage through carefully."
Company officials attributed this year's losses to low lumber prices, likely caused by poor, wet weather conditions at the beginning of the year and a slow housing market. Interfor's average lumber selling price dropped to $603 per thousand board foot, a $10 difference from first quarter prices, according to a news release.
According to Random Lengths, the composite price per thousand board feet of lumber was $345 this week, about $100 less than early August prices in 2018. Green Douglas Fir 2-by-4s were selling for $360 a thousand board feet this week, down from $450 per thousand a year earlier.
"It's not just us. All of the publicly traded lumber companies have reported similar results over the last few weeks," Mackay said.
In the last year, several regional sawmills have announced curtailments, oftentimes attributing the decision to market conditions.
On the call, Bender said the B.C. curtailments were intended to reduce supply, increase demand and ultimately raise prices. It was a "rebalancing of the supply and demand equation," he said.
Companies can't change demand or lumber prices, Mackay said, so taking steps to "match supply to demand" is one "controllable" in an otherwise volatile market.
"It's been a volatile past 12 months for sure," Mackay said. "What we can tell you is that the one thing is that lumber prices never say confident. … We are used to that and managing through it."
Get local news delivered to your inbox!
Subscribe to our Daily Headlines newsletter.