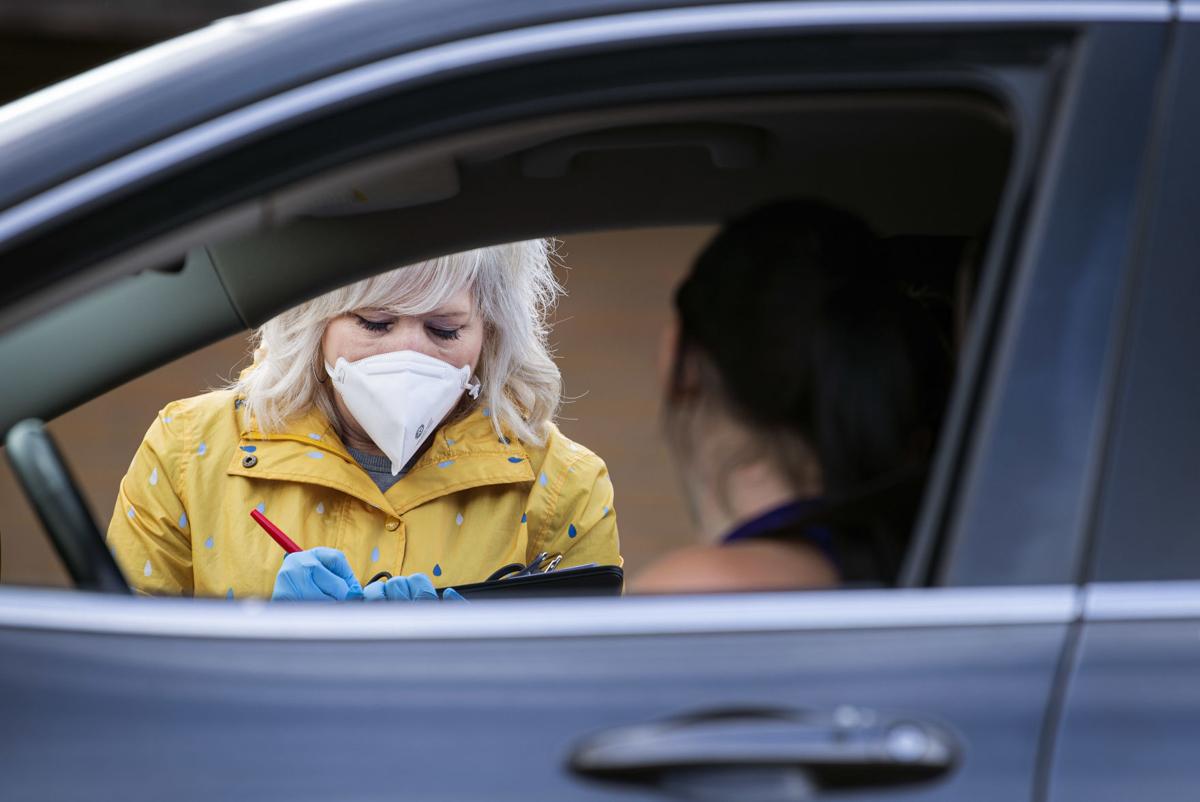 – Editor's note: This story has been updated to correct incorrect information given by the district. All Kelso High School students are not issued laptops at the start of the year.
Nearly half of Longview school students now have Chromebooks, and school districts around the county plan to have distance learning platforms operational when spring break ends the week of April 13.
School officials say they will all use a combination of packets and online tools to educate students through the COVID-19 closure. However, they warn that the new system will not look much like normal education.
"The entire school learning model has been turned upside down," Longview spokesman Rick Parrish said. "Our primary concern right now is to get learning materials in all of the students' hands and continue their learning."
Castle Rock Superintendent Ryan Greene compared the effort to "trying to build a plane as you fly it."
"It's tough," Greene said. "We're just not built for online traditional education."
Districts have had to scramble to teach kids at home because the state Superintendent's office initially advised them not to when Gov. Jay Inslee on March 13 shut down schools through April 24. It's not certain, though, when they will reopen.
Both sources say staff is rising to the challenge. Longview has handed out 1,000 Chromebooks to students who need them. High school students already had laptops as part of their normal education, Parrish said. The district already owned the laptops and did not need to purchase more.  
"In total, the district has somewhere close to 3,000 Chromebooks in students' hands right now," Parrish said. "That's almost half of the student population."
Castle Rock students in eighth grade and up also already had laptops, Greene said, and the district is working to get laptops to K-7 students. About 350 students picked up laptops before the stay-at-home order was issued, and Greene said the district plans to hand out another 350 that the district already owns.
Castle Rock will use a hybrid model of packets and laptops as well, Greene said.
"It's going to look at lot different depending what school you're at," Greene said.
High school students have been using Google Classroom for the past two years, Greene said, so that transition will be smoother. Middle school students will also likely see a lot of online work, while younger grades will use the computers primarily for checking in with teachers and social-emotional learning, he said.
"I can really see (primary and elementary) teachers meeting with kids once a week or twice a week as a class to read stories and talk to them" over laptops, Greene said. "And to make sure they understand what's going on. But instruction is going to be more packet-based."
In Kelso, 2,300 elementary school packets are already in the mail, according to spokeswoman Michele Nerland.
"For elementary students it just seems to make some sense (to use packets)," Nerland said.
Students will get packets once per month and teachers will check in, Nerland said. This first packet focuses on math, English and social emotional learning, she said, but future packets will include other subjects.
For now, parents can use the online resources on Kelso's website. Kari Mackin, a Catlin Elementary parent, said she's found those resources to be a big help for her daughter, but "it but it's not the same as being at school with the other kids."
Katie Olason, a Butler Acres parent, said she's had her children do the online work while waiting for packets to arrive in the mail.
Nerland said the district is working on a Chromebook distribution plan.
"We work hard to be responsive," Nerland said.
Kalama plans to use Google Classroom and Microsoft Teams for online learning, spokesman Nick Shanmac said. Students will not be graded on new work, he said, but teachers will comment on their progress.
And students in grades 6-12 can turn in missing assignments from before the closure until April 10 to improve old grades, Shanmac said.
Woodland teachers have also been mailing out packets to younger students, while high school students have been using their district Chromebooks to work directly with teachers, according to the district website.
Longview hopes to start distance learning April 15, and Parrish said it will be a mix of online instruction and physical packets mailed to students' houses for younger students or those without internet access.
"Longview school employees are gearing up to do an amazing job printing, packaging and distributing all this material," Parrish said. "It's a significant undertaking."
While assignments will not be graded like normal, Parrish said teachers will still evaluate student assignments. However, that could "evolve over time," he said, just like the whole model.
"We know that ... there are going to need to be adjustments made along the way to help kids get the best remote learning experience possible," Parrish said. "We're going to be sensitive to that."
Greene said that grading is still a question for the Castle Rock School District, as is student accountability. There's no question in his mind, however, that when students physically return to school, whether that's this year or next, they'll be behind.
"If we had two years to do this online model, we could do it pretty well," Greene said. "But we have two weeks."
Concerned about COVID-19?
Sign up now to get the most recent coronavirus headlines and other important local and national news sent to your email inbox daily.