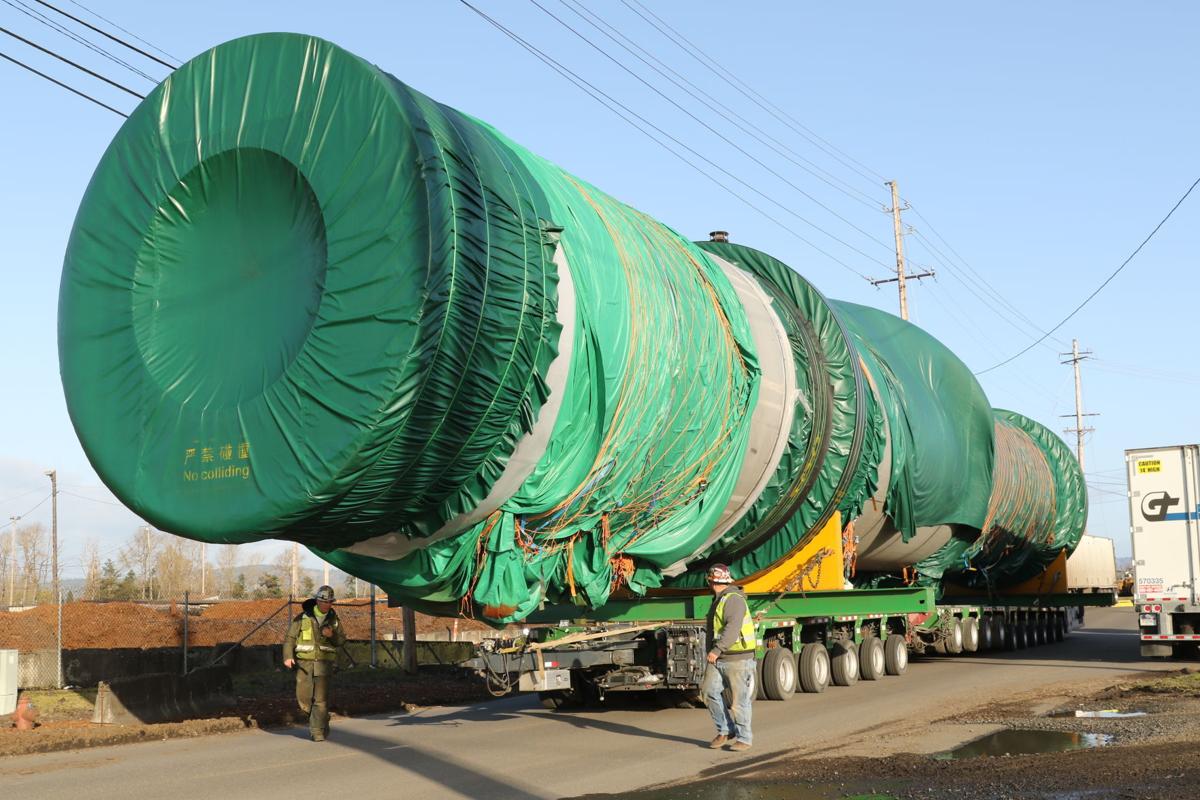 North Pacific Paper Company is pushing further into the recycled paper market, adding a new drum pulper that will support an existing 400 mill jobs and produce recycled packaging papers from waste material previously sent to China.
"We're excited to reach a big milestone in our work to achieve our vision of opening new markets, providing low-carbon, recycled packaging papers and retaining our talented, innovative workforce," NORPAC CEO Craig Anneberg said in a prepared statement. "This new machine is up to the tough job of keeping wastepaper out of landfills and turning it into new, recycled products — that's good for jobs and our environment."
In an effort it says will address environmental challenges and safeguard jobs, Norpac is converting one of its Longview paper machines to prod…
The drum pulper will break down waste paper by adding water and agitating it into a uniform pulp that can be transformed into new products. For NORPAC, those products will be lightweight recycled packaging papers. The company decided to move into recycled production after China effectively banned the import of waste papers in 2020 following several years of restrictions. That disrupted the Pacific Northwest recycling system and paper that was traditionally recycled ended up in landfills. NORPAC said it plans to recycle hundreds of thousands of metric tons per year of recovered wastepaper into recycled packaging papers, such as linerboard, corrugated medium, bag grades and specialty Kraft papers. To do so, it has invested more than $50 million into equipment and mill infrastructure upgrades, the company's release said.
The new pulper arrived at the Port of Longview this week and will be moved to the NORPAC mill soon, the release said. Drum pulpers use less water and energy than conventional mechanical pulpers.
Support local news coverage and the people who report it by subscribing to The Daily News.
NORPAC began producing packaging papers in 2018 in response to the shifting Chinese market. The push into more recycled paper makes the company more competitive in the international market and "takes advantage of current wastepaper supplies while enhancing the mill's product diversity and agility," the release said.
Along with the 400 mill workers who will produce the recycled packaging, the mill expansion also will support some construction, Cowlitz Economic Development Council President Ted Sprague said in the press release.
"It's great to see new construction jobs literally rolling into Cowlitz County," Sprague said. "The EDC was pleased to help connect financial resources in support of NORPAC's project that will put people to work and place Cowlitz County on the cutting edge of recycling sustainability."
The company announced in 2019 it was expanding its business to include packaging papers, such as boxes, displays and bags. Packing products will now comprise almost one-third of NORPAC's production, which has historically included newsprint, book paper and copy paper.
The paper packaging market was valued at $69.91 billion in 2019 and is anticipated to reach $85.24 billion by 2024, according to Mordor Intelligence, a market research company.
NORPAC decided to convert one of its Longview paper machines to produce packaging products from 100% recycled waste paper after competition from Canadian producers in 2017 spurred the company to stop newsprint production on Paper Machine 1.
Almost 50 employees were laid off, though NORPAC restarted newsprint production on that machine in May 2018. It now will convert that machine to totally recycled packaging.