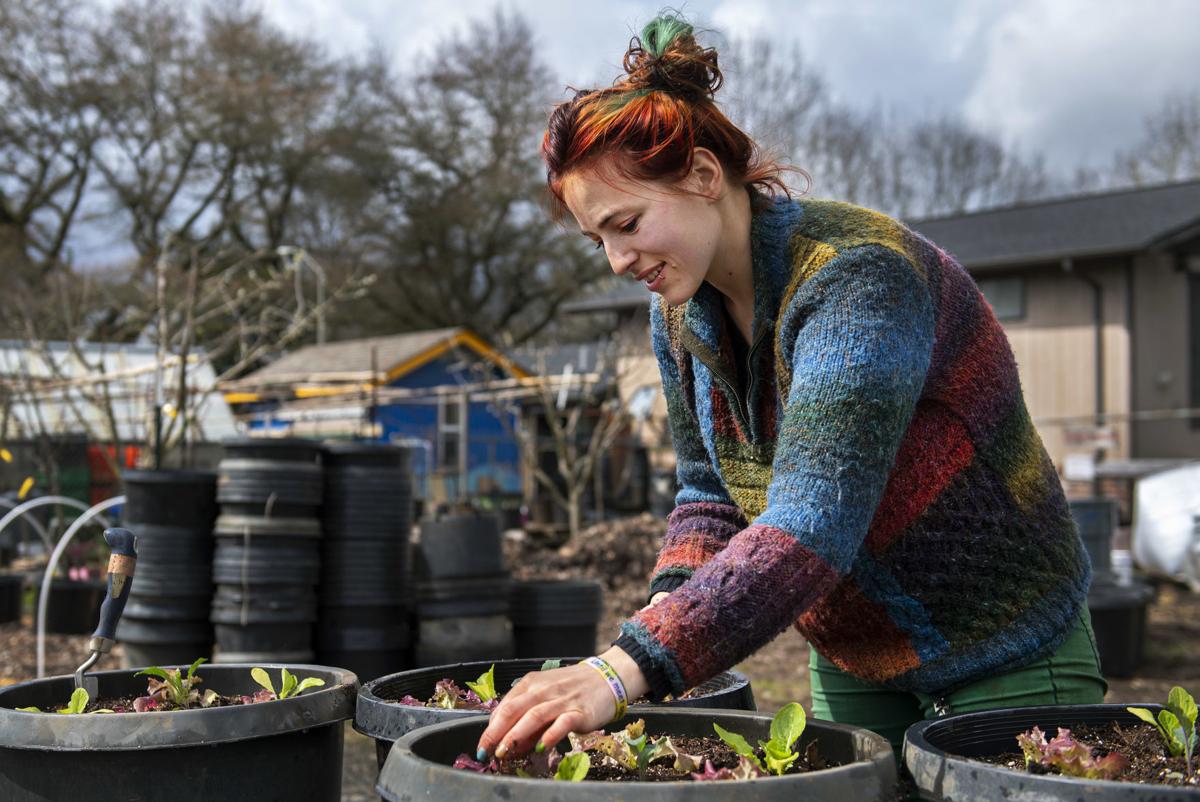 Let it be said that the new coronavirus couldn't thwart these green thumbs.
Lower Columbia School Gardens paid staff are working to bring gardens to the students while schools are closed due to the COVID-19 outbreak.
Director Ian Thompson said he hopes to get a few hundred large pots planted with food-bearing plants this week, then start getting them out to families next week. He said he's still working out exactly how to do that.
"Right now it's hard to imagine all these kids stuck at home," Thompson said. "Some hopefully have a yard or dirt to dig in, but a lot of us don't. So even just growing something in a bucket on your porch is something."
While most businesses and activities have shut down, Thompson said Lower Columbia School Gardens is still allowed to operate as an "essential task" because it's involved in food production.
"We have all these starts, and beds where we've been building good soil, so the best thing we can do is plant," he said.
No volunteers are allowed to work for now. And the six staff members are taking precautions: maintaining proper social distancing; frequently using a hand washing station; and using their own tools instead of sharing.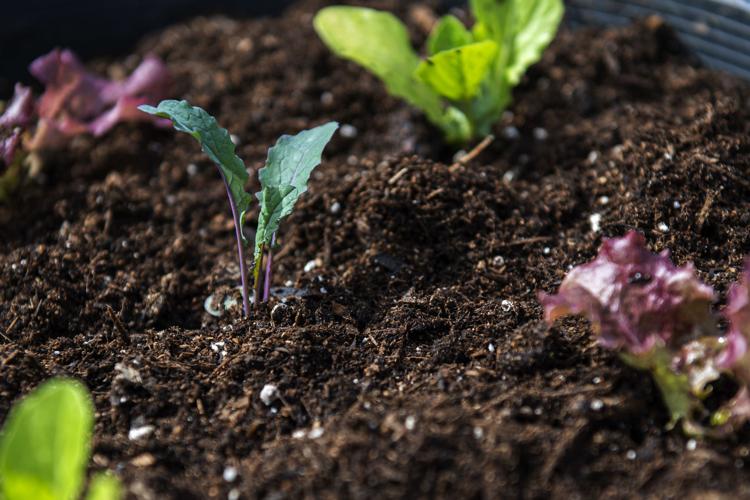 On Tuesday afternoon, staff transplanted seedlings from greenhouses into large black pots, working though short bursts of rain. The gardens at Northlake Elementary School feel empty without students, Thompson said, but staff is "energized."
The group also is working to get thousands of seedlings in the ground at different schools to grow food to share with the community. Times like these highlight the importance of a local food system, Thompson said.
"We're not going to grow 100% of our food on day one, but anything we can do helps," Thompson said.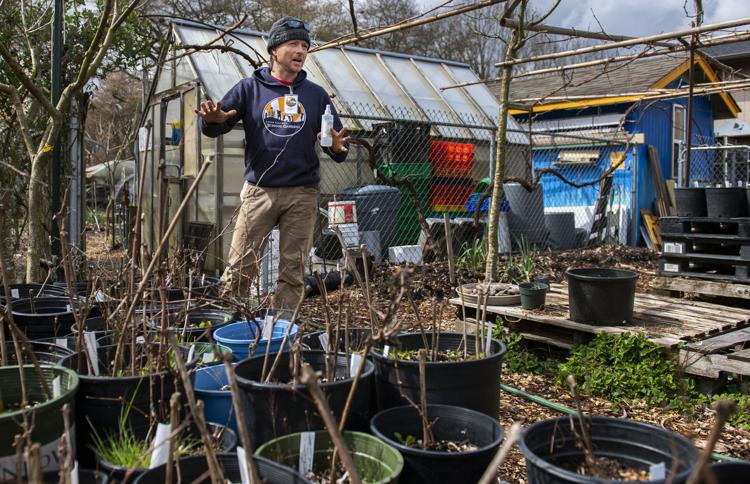 Besides the food the gardens will produce for families, Thompson said gardening can keep kids entertained without a computer screen and give them something to look after every day.
"We had enough screen time before this started," Thompson said. "And in some ways we're so grateful for this technology. It helps us connect. But we're wired to need interaction with the real world."
Gardening can give students a place to direct their energy, he said, and also give them a connection with nature that can be calming and reassuring.
"We recognize that this isn't the woods. It's not walking in an old-growth forest, but ... it's an outlet for their energy and they're outside," Thompson said.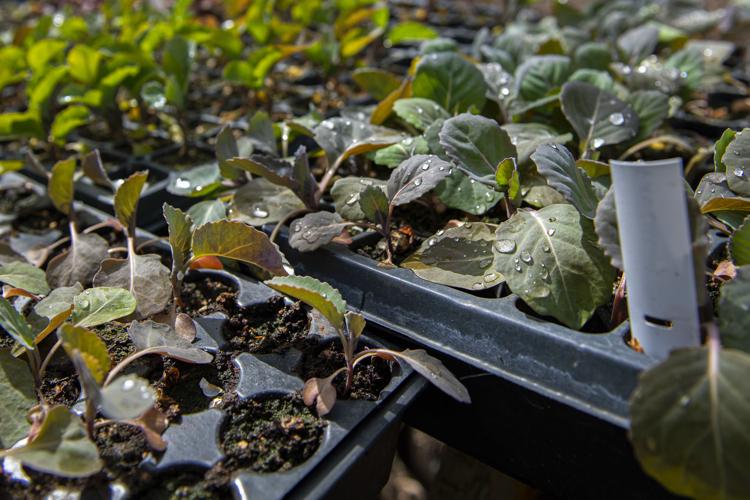 The container project is supported by donations from several local businesses, Thompson said. CNR Tractor donated the containers, the soil was donated by Kellogg in Longview and Four Corners in Castle Rock, and the seeds from various sustainable seed companies. Everything is organic.
While that means most of the costs for this project are covered, Thompson said Lower Columbia School Gardens is still looking for community support in the long term because it looks like several, of not all, of the organization's big fundraisers will have to be canceled. Plant and produce sales, for example, are on hold. And the gala fundraiser is uncertain.
"We had a tight, full schedule for spring, but now it's not happening," Thompson said.
Usually, the students help plant at the 19 different school gardens, and they learn to cook with the produce. Thompson said the group may not plant all 19 gardens on their own, to make the food production more efficient, but they would maintain all the gardens for when the students return.
Right now, Washington school buildings are slated to reopen on April 27.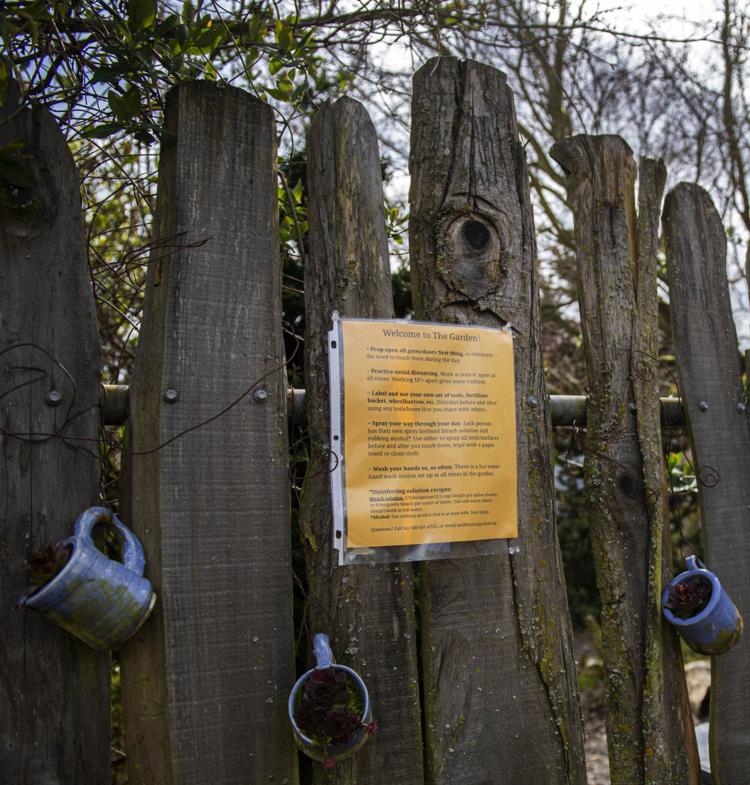 "Hey kids, if you're reading this, we really miss you and we're going to be our best to plant your gardens, but it's hard without your help," Thompson said.
Families interested in getting a container garden, or anyone interested in donating, can email info@lcschoolgardens.org or watch the Lower Columbia School Gardens Facebook page (look up Steve the Rabbit) for more details.
Because container quantities are limited, Thompson said the group would try to give priority to families with students. But in the near future, Thompson also wants to find a way to safely hand out seeds to the public and share how-to videos on gardening.
"I'm encouraging people just to ... find some dirt and put seeds in it," he said.
Concerned about COVID-19?
Sign up now to get the most recent coronavirus headlines and other important local and national news sent to your email inbox daily.