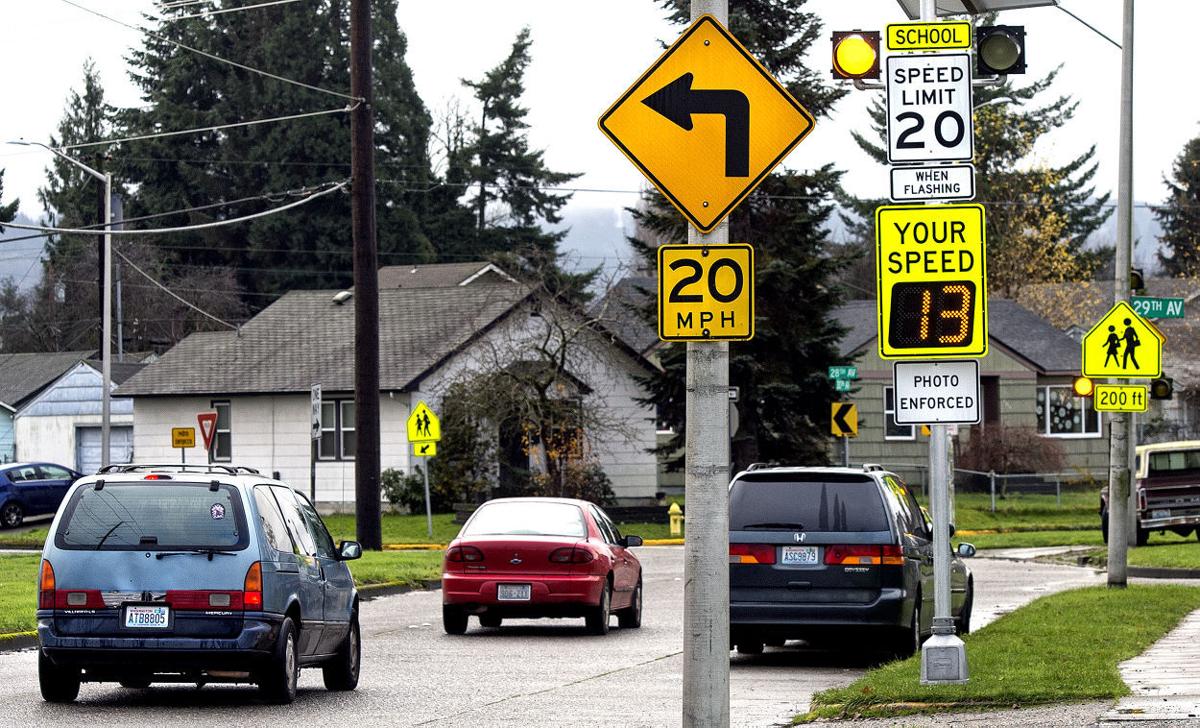 Longview drivers left school zone traffic cameras in their rear-view mirrors Tuesday.
Tuesday was the last day of operation for the unpopular photo enforcement program that issued tickets to drivers speeding through Longview school zones.
Over the course of the five-year program, drivers incurred 61,569 tickets — nearly 28,000 from the Mark Morris High School zone alone — that raised $5.7 million in revenue through November this year.
More than half the revenue went to covering the cost of the program, including $1.6 million that went to Arizona-based American Traffic Solutions, which rented the cameras to the city. The city earned about $2.3 million, of which an estimated $1.1 million will be used to remodel the police station.
The city used some of the revenues to install flashing school zone warning signs and radars to alert drivers to their speed. These improvements will remain in place.
You have free articles remaining.
Ultimately it was the large contribution to the out-of-state company that spurred Councilman Ken Botero's vote against continuing the camera contract in June, despite his support of the program itself. The council unanimously ended the program at a June 16 council meeting.
The contract expires Dec. 31. But the cameras don't run when school is out, and Christmas vacation started Tuesday and continues into the new year.
Botero said he would have favored keeping the program — a "good tool for the safety of our kids" — if the city had found a local company to provide the camera services. But ultimately it was important to listen to the public, he said.
"A lot of the citizens complained about that," Botero said. "It was time to get rid of it and move it along."
Fines ranged anywhere from $124 (for driving 1 to 10 mph above 20 mph school zone speed limit) to $250 (for driving 26 mph or more over the limit).
Then number of tickets issued significantly decreased from 2015 to 2016; from January to November 2015, more than 14,000 tickets were issued in the Mark Morris speed zone alone. Longview Police Department Administrative Manager Mary Chennault said violations also tended to increase after a school break.
Contact Daily News reporter Hayat Norimine at 360-577-7828
Get local news delivered to your inbox!
Subscribe to our Daily Headlines newsletter.