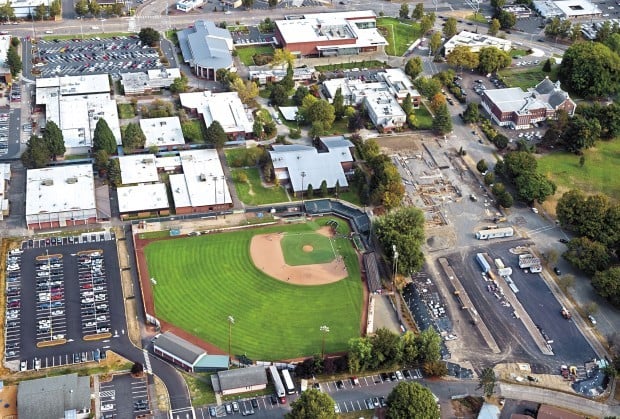 The footprint of the future science building at Lower Columbia College is beginning to emerge to the right of the baseball field in an aerial photo shot this week.
The contractor hopes to have the foundation footings and concrete slab finished next month, LCC spokeswoman Sue Groth said Thursday.
The three-story, nearly 70,000-square-foot building will be home to all the college's science programs — including nursing. The $38.5 million project is scheduled for completion in early 2014.
At lower right is the future parking lot on Maple Street, currently used as a staging area for construction materials and equipment. Fifteenth Avenue runs left to right at the top of the photo.