A Vancouver developer is planning up to 168 single-family, middle-income housing lots in West Longview northwest of Mount Solo Middle School, adding to a recent surge in developments that could help ease the local housing crunch.
The first phase of the Mount Solo Estates project would create 92 lots starting next summer on about 50 acres between Willow Grove Connection and Mount Solo roads. The lots would be created in three phases and house about 207 people, according to submitted plans from developer Solo, LLC.
The developer has also submitted a non-binding master plan for an additional 76 lots in the same area, depending on demand.
At the end of last month, Solo applied for a permit to fill the property with up to 80,000 cubic yards of material during a nine-month period to compact the soil. The City of Longview found that the project would not negatively impact the environment. (The full environmental review is attached to the online version of this story at TDN.com).
Solo did not return multiple requests for comment, but Longview Community Development Director John Brickey said the company plans to finish filling and grading by the end of the year.
At full build-out, the property would include a sewer pump station, extensions of Schneiter Drive and Branch Creek Drive and water, sewer and electrical lines. It would fill in vacant land between two existing subdivisions of single-family homes.
Brickey said the new lots will be a welcome addition to the city's affordable housing stock, which is in short supply.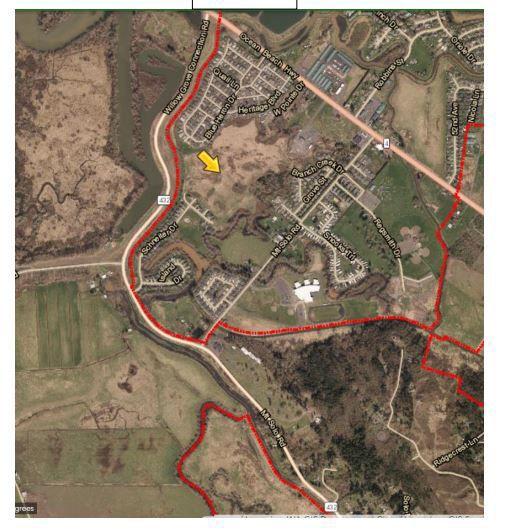 A 2015 study by the state Department of Commerce found that 81 percent of households in Cowlitz County are cost-burdened, meaning they spend more than 30 percent of their income on housing.
The county's rental vacancy rate, according to the Department of Commerce, was 1.2 percent in 2017 — well below the state average of 3.8 percent.
The median sale of a residential home in Cowlitz County was $252,500 in July, according to the Northwest Multiple Listing Service. In July 2017, the median price was $230,500, and in June 2016, the median price was $200,000. Cowlitz County home values have gone up 24 percent over the past year, but are predicted to fall almost 12 percent within the next year, according to Zillow.
"From talking with developers and people looking for places to build, we've sensed there is a real demand for lots in our community. We're happy to (help) people to develop that kind of opportunity for families to locate in our community," Brickey said.
The Mount Solo Estates project comes at a time when other developers are also targeting West Longview. Longview developer Chuck Bond in October opened a 20-unit apartment complex in the 4700 block of Ocean Beach Highway called Copperwood Apartments. Larry Wood is building 40 town houses, called West Pointe, in the 5700 block of Ocean Beach Highway and submitted plans in June for 400 middle- and high-end residential units in the 5400 block of Ocean Beach Highway.
Housing Opportunities of Southwest Washington (formerly the Longview Housing Authority) recently purchased six acres in the 5300 block of Ocean Beach Highway for 17 buildings with 120 units of middle- and low-income housing. Construction is scheduled to start next year.
Other developers have also approached the city with projects but haven't submitted paperwork yet, Brickey said.
He said the sudden burst of developments could be related to a rebounding economy, which makes it easier to finance projects.
"Cowlitz County as a whole has been slower to grow, for instance, than Clark County or Puget Sound because fewer institutions have been willing to loan in our community. With a robust economy, they feel a little less risk with financing projects in our community," he said. "(Mount Solo Estates) will help relieve pent-up demand. It will create lots for people who want to locate or relocate in our community."