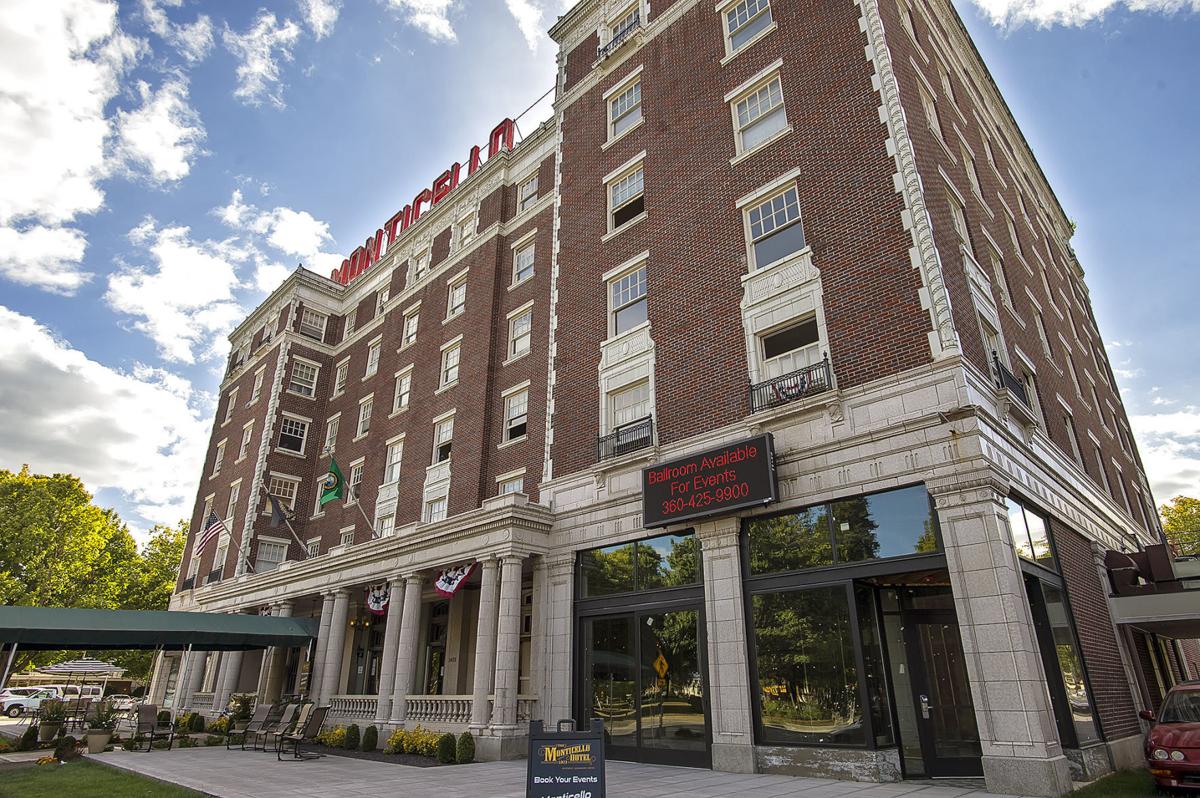 One of Longview's most iconic and historic properties is listed for sale online — but some uncertainty surrounding the validity of the listing remains.
An online listing for the Monticello Hotel prices the building at about $9.3 million. The listing is managed by Seattle-based real estate company Marcus & Milichap.
However, hotel General Manger Sharon Walker said the building is not actually for sale.
"It's an old listing," Walker told The Daily News on Thursday evening.
According to LoopNet, the commercial real estate site marketing the building, a listing for the property was created Aug. 26 and updated less than a week ago on Oct. 4. Greene Realty Group, another online listing site, says the building has been on the market for 65 days.
Representatives with Monticello Place LLC, the company that currently owns the building, and real estate agents did not return calls for comment Thursday.
Monticello Place bought the hotel in 2016 for $2.8 million. Shortly after, the company completed an extensive remodel, which cost another $3 million to $4 million, according to past TDN reporting.
In total, the company invested about $7 million into the building. The renovation included updates to the Crystal Ballroom and two wings that house restaurants.
The Monticello Hotel, which now operates as a 68-unit apartment building, was among the first major buildings erected in Longview when the town was founded in the early 1920s. Located at the heart of town in Civic Circle near R.A. Long Park, the building is often referred to as an iconic property in the city.
The property has a storied past filled with financial troubles. In 2014, the hotel — then under the ownership of Phil Lovingfoss — was featured on celebrity chef Gordon Ramsay's "Hotel Hell."
Sale of the iconic hotel created a wave of enthusiasm throughout the community and hopes that the building, which had fallen into disrepair, would be restored to its former glory and would breathe new life into Longview.
Get local news delivered to your inbox!
Subscribe to our Daily Headlines newsletter.