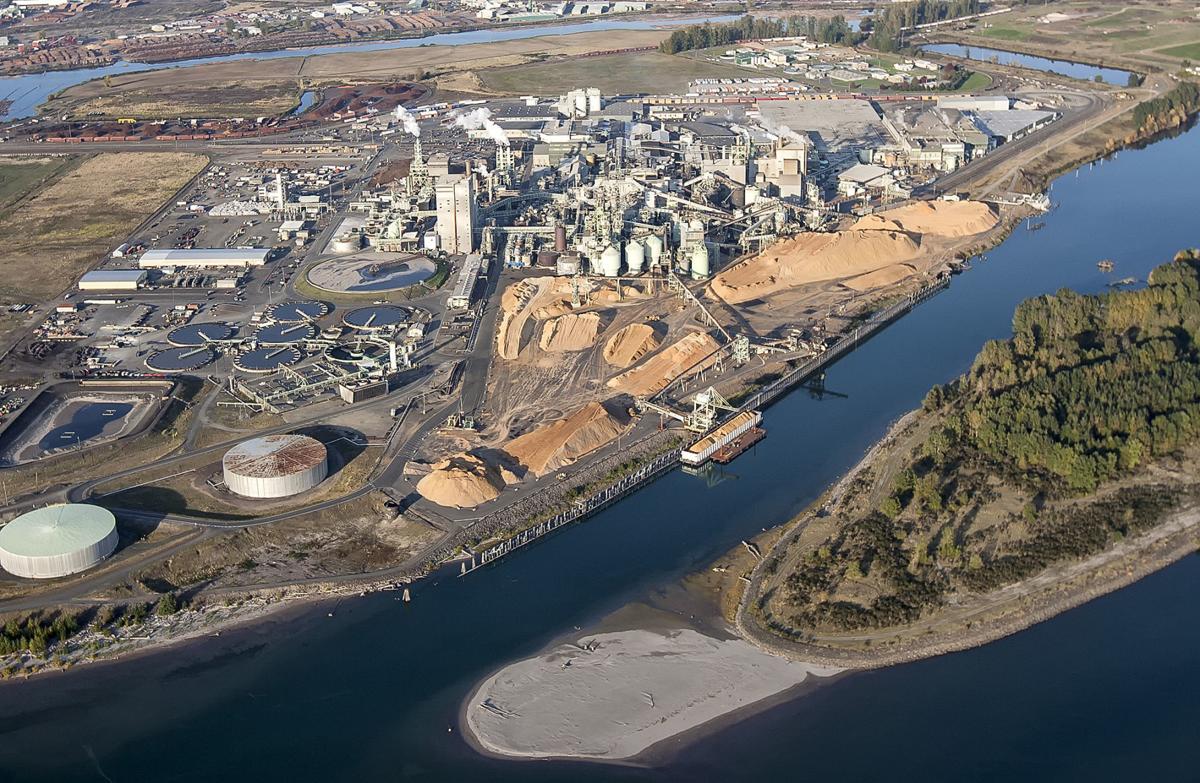 The story of a WestRock worker who was concerned he might be a coronavirus carrier fueled union complaints that local mill management is not taking the threat of the disease seriously.
Union officials with the Association of Western Pulp and Paper Workers Local 153 say there is no "communication, enforcement, follow through or understanding" between corporate, local management and floor supervisors about the company's coronavirus-related safety procedures.
"I'm hearing something from management and from HR, and there is absolutely zero follow through on the floor. And because the supervisors aren't buying in (to safety precautions), it's getting really hard to get our members to buy in," said Nick Boehler, union standing committee president.
Company spokesman John Pensac said Friday that there are "policies in place, and we are following CDC guidelines" such as social distancing and hand washing practices.
"The importance of practicing safe behaviors has been communicated at all levels from our CEO, Steve Voorhees, to the management of the Longview mill — and we will continue to reinforce this message at every opportunity," said Pensac, who works at the company's headquarters in Atlanta, Georgia.
"If an employee sees something that they believe is unsafe, we want them to notify their manager or the general manager of the mill," Pensac said.
Boehler said the experience of a middle-aged plant worker named Mike is an outstanding example of how WestRock managers have mismanaged staff's safety.
Mike, who asked that his surname to be withheld, learned at work Tuesday morning that his daughter had been tested for COVID-19 at the recommendation of three separate doctors. His 25-year-old daughter had visited the family in their Cowlitz County home about a week prior and exhibited "extremely mild symptoms" of the disease. She thought were her seasonal allergies acting up, but after she returned to her home north of Seattle "it obviously got progressively worse," her father said.
Her test results were still pending Friday, but "they don't just throw these tests around. You have to really be heavily evaluated by multiple people to get tested," he said.
So he said he immediately explained the situation to a WestRock site superintendent, who told him to get screened by the on-site nurse. He figured he would be sent home. But the nurse found no fever of symptoms of COVID-19 and — under the direction of the human resources manager — sent him back to work, he said. Comparatively, his wife, a local government worker, was immediately sent home on administrative leave once she told her bosses about the test.
"This was completely ridiculous. This was reckless and so shortsighted of the company," Boehler said. "We know this (virus) can lay dormant for almost two weeks without any signs or symptoms."
But whether its a policy or just guidelines, the company's coronavirus precautions are not being enforced locally, Boehler said.
In the last week site managers have hosted at least one potluck-style "community meal" and allowed another employee to continue working with a 103-degree fever, Boehler said. Social distancing measures vary throughout the mill, and some supervisors have held meetings in rooms too small to allow workers to stay six feet apart, he said.
"One of the concerns we have as a union is the massive breakdown between management and (floor supervisors) about what's expected and what the CDC guidelines are," Boehler said. "The other thing is the communication of how serious this is. I was actually belittled by a (supervisor) talking about this."
"Without getting WestRock really standing up and saying, 'This is serious,' all the way from the top … this is not going to stop. This mill will ultimately go down because there won't be anyone healthy to work."
After returning to the work floor Tuesday, Mike said he told his boss about his concerns,
"(My boss) said something to the effect of, 'If we start sending people home, it can cause panic. It can cause people who may not have actually been exposed to say they were possibly exposed so they get sick home on paid leave,' " Mike said. "I'm not trying to start panic. I'm not trying to do any of those things. But I'm also not trying to kill the people I work with."
His boss said he could use paid sick leave to go home if he wanted, but Mike worried he would get written up for errant use of sick time because he told the nurse he felt fine, and his screening documented that he was asymptomatic.
"And frankly I think it shouldn't be up to me (to go home). It should be their policy to keep the employees and themselves safe from spreading this," Mike said.
Mike told his crew members Tuesday so they knew their potential risk working alongside him.
"I made sure I took my breaks away from everybody. I don't think I took my gloves off the entire day, except to go to the bathroom. And I wiped down every single surface I knew I had touched that day with disinfectant," Mike said.
He's used sick leave to stay home the rest of the week, and his house is now "essentially on lockdown."
Had Mike worked at the WestRock mill in Covington, Va., he would have been sent home immediately, according to a memo Local 153 received from its sister union at that mill.
"WestRock has implemented a mandatory 14-day quarantine period for any employee who has been in direct contact with anyone diagnosed, directly contact with anyone exhibiting symptoms and is awaiting test results, or the employee has been diagnosed with COVID-19," the memo says.
When the union asked HR managers why Covington's policy was different than Longview, HR said Covington "went above and beyond corporate guidelines," Boehler said. But the Longview mill is just following corporate's guidelines.
"So the bare minimum. … And in most cases that's been horribly communicated to the (site) managers," Boehler said.
Boehler asked the Cowlitz County Department of Health and Human Services for advice on how to enforce the CDC guidelines he thinks mill supervisors are ignoring. Officials did not answer.
"We don't have anybody helping to enforce this thing. We are putting people in harm's way, but there is no way to get them to not," Boehler said. "We work in a place where I don't show up and sit in the break room and do what I'm supposed to do, I could get written up. Until those directives change from management, we are stuck doing this."
On Thursday on-site HR reps announced that day shop mechanics on a rotating 4-10 shift, Boehler said.
"The problem is that's way too little, way too late," Boehler said. "If it's been here, we all have it now."
Concerned about COVID-19?
Sign up now to get the most recent coronavirus headlines and other important local and national news sent to your email inbox daily.