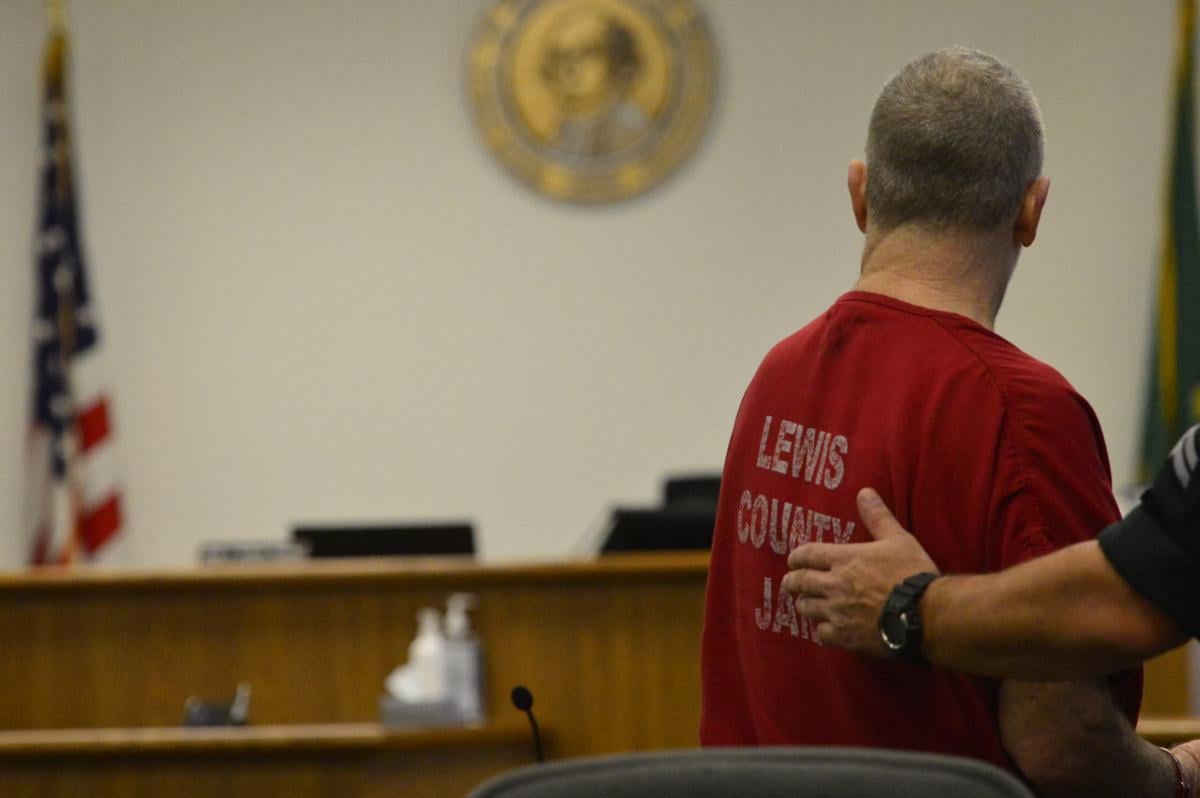 A wrongful death lawsuit filed in July 2018 against former Winlock resident Randolph T. Graham has resulted in a $5.5 million award in favor of the victim's family, but the case will head back to court next week for a hearing regarding a vehicle that could satisfy a small portion of that debt.
Graham, 59, was sentenced to more than 65 years in prison in September after a jury found him guilty of murdering his neighbor, Randy Lester. A couple of months after the shooting — but prior to the conviction — Rachel Lester, the victim's wife, filed a wrongful death suit.
In the lawsuit, Rachel Lester's attorney, James Buzzard, argued the wrongful death put a financial and emotional burden on Randy Lester's surviving family. He argued for relief due to "economic and non-economic damages."
On Aug. 24, Judge James Lawler signed off on an award to the tune of $5,509,483.03 with 12 percent interest — which covers the amount awarded, attorney fees and court costs.
As a part of the deal, the plaintiffs claimed a vehicle that was taken to Utah by Graham's daughter, who is listed in court documents in the ongoing lawsuit. According to court records, Graham's daughter was unaware of the judgment in the suit when she took the vehicle to Utah.
She took the vehicle at a time when she served as her father's power of attorney, but withdrew that distinction when Graham was unable to make payments on the vehicle — meaning she would have had to pay out of pocket.
A motion filed April 26 details that Graham's daughter is willing to hand over the vehicle to the proper authorities, as she maintains no interest in keeping it. However, she also doesn't have the ability to transport it back to Lewis County.
She has asked authorities for either party to pick up the vehicle from her property within 30 days, or be granted the ability to leave it in a public right of way without fear of liability.
A hearing is scheduled for 9:30 a.m. Friday.
Buzzard was unavailable for comment by press time.
Graham was convicted of shooting and killing Randy Lester on May 23, 2018, as Randy Lester played basketball at the end of his driveway with his teenage son. Authorities say that a trajectory of bullets found at the scene indicate Graham also fired at the teenager as he ran from the scene.
A jury found him guilty of first-degree murder, first-degree attempted murder, drive-by shooting, manufacture of marijuana and possession of a controlled substance.
Get local news delivered to your inbox!
Subscribe to our Daily Headlines newsletter.