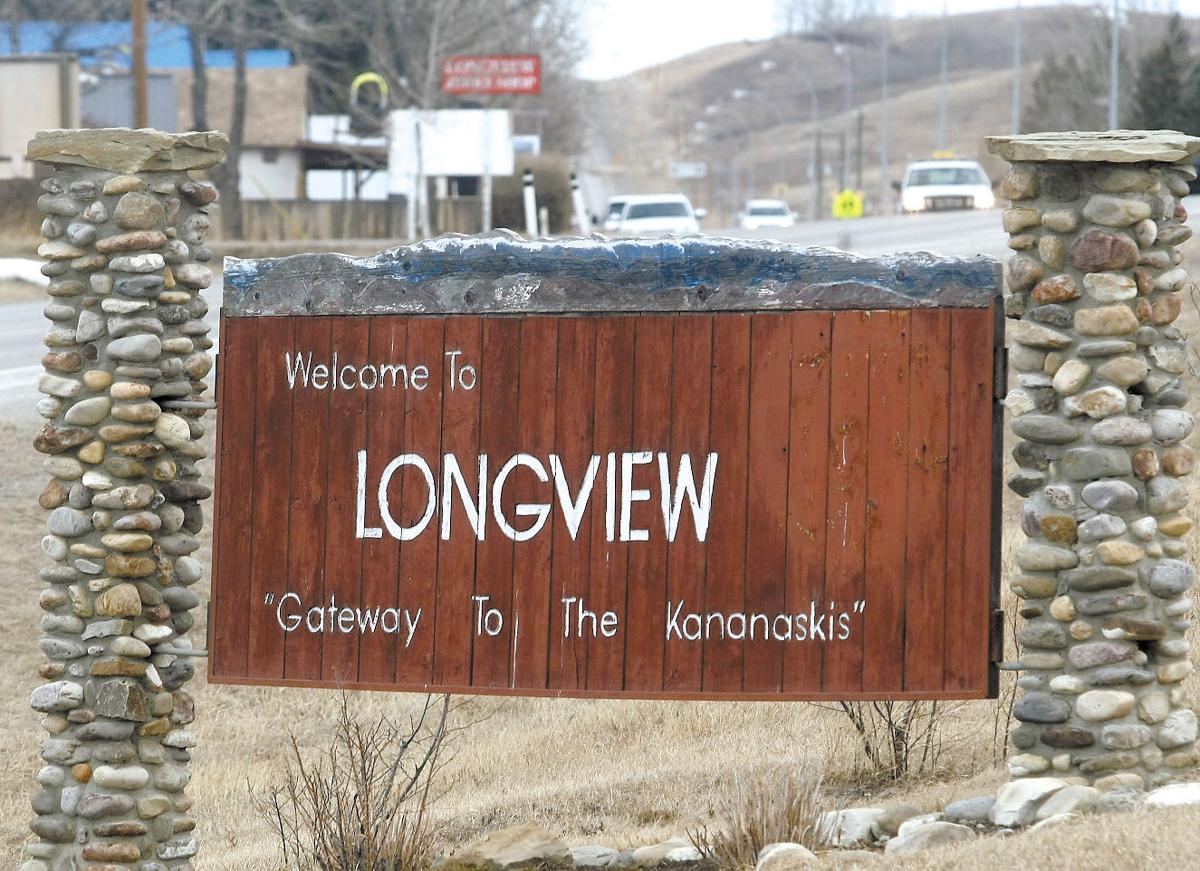 The sunrise strikes the mountains suddenly as they sit in the western sky, but many have already been hard at work for hours. It's that time of year to wean calves and get ready for winter as the already-cold wind starts its long trek across the prairie.
Ah, another beautiful morning in Longview.
Oh, and we're not in Washington anymore. Or Longview, Texas.
At the foothills of the Alberta Rockies sits the village of Longview, where just more than 300 people make their home under a skyline like no other.
It certainly has more in common with an Eastern Washington farming and ranching community than the industrial timber town here on the banks of the Columbia River, but people may say the same thing about both towns.
"It's the best place in the world," Twin Cities Hotel and saloon manager Gale Jacobs said.
She said the hotel and bar was opened on Sept. 2, 1938, by a few National Hockey League players in what was then called Little New York.
The oil boom of the 1930s drew prospectors to the area and a frontier town popped up that hasn't changed much, aside from the name inherited from the Long brothers in 1964.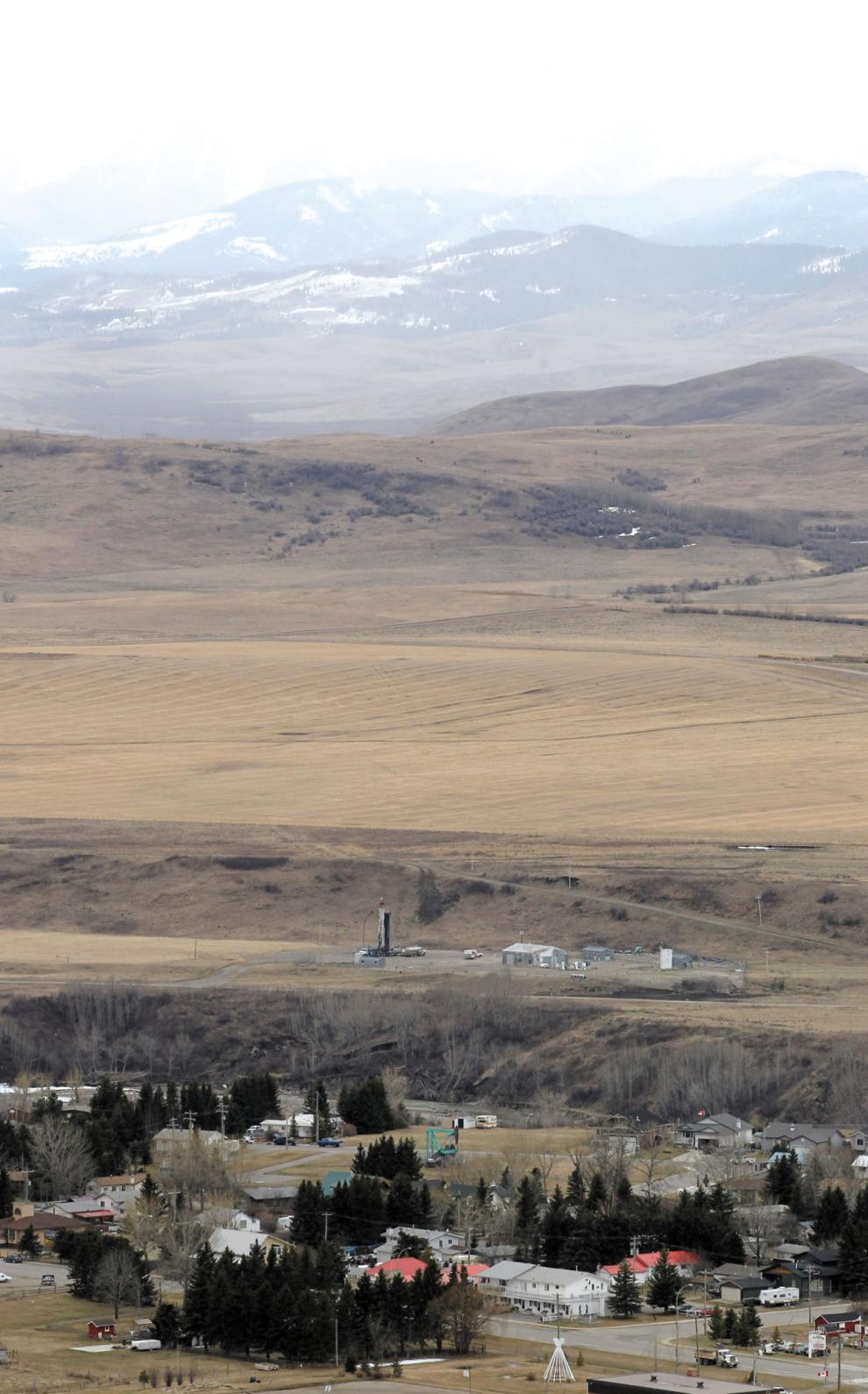 "The rooms here are like walking into a Clint Eastwood movie," Jacobs said.
A fine comparison, considering Eastwood's Oscar-winning Western "Unforgiven" was largely filmed in Longview in the early 1990s.
The quaint, western nature of the town and the imposing mountain range behind it have attracted film studios for decades. If the attention hasn't put Longview on the map, the town's at least been on plenty of screens.
As a result the now world-famous jerky store downtown has seen its share of stars — such as Tom Selleck and Kevin Costner — and movie crews come through, and founder Len Kirk said his jerky has even been up Mount Everest three different times.
"Our jerky is different than everyone else's, we cook at a high temperature over short time, and everyone else cooks at a low temp for a long time," Kirk said.
Kirk founded the shop in 1979, and the demand for the jerky has outpaced local ranchers' ability to provide meat, though the shop still sources Alberta beef and turkey, venison and more.
Kirk, 66, said his story is typical of many Longview residents — he grew up here, left for a while to work in the petroleum business and came home for good.
Now his business is run by his son and daughter-in-law, and even their kids help out, bringing Longview Jerky Shop into three generations to feed the hungry sightseers.
"There are a lot of tourist attractions in our town," Kirk said. "We are right on a major highway that runs through Southern Alberta."
Those on their way to provincial parks in the Rockies or just exploring the eastern lakes and plains of the province will likely come through Longview on the Cowboy Trail, or Alberta Highway 22. That road travels 360 miles along the eastern spine of the Rockies.
Alberta Highway 40, which heads into the mountains from Longview and is closed in the winter, gives the village the nickname "Gateway to the Kananaskis," an area filled with public land and wildlife.
With a school, fire department and library — open three days a week — the third-largest Longview in North America isn't just a refilling stop for RVs or other travelers.
"It's very small but very friendly. Everyone seems to know everybody," Longview librarian Joan Maxwell said.
She lives in the nearby town of Black Diamond, which is a bit bigger but still a very rural community. It does have something Longview lacks, however — a grocery store.

A 15-minute drive north to Black Diamond marks a trip to the grocery store for someone who lives in Longview.
Maxwell is a lifetime Alberta resident and retired from Calgary six years ago. She's actually been to Longview, Wash., on a trip to see the Oregon Coast.
"It's much bigger than this one," she said.
She said many of those who live in Longview proper have sold their ranches or otherwise passed them on, but since there isn't a nearby hospital, it's not exactly a retirement community.
And though it's not close enough to Calgary to be considered a suburb, she said there are still some who commute to the province's largest city, which lies more than an hour north.
"We have our own identity. ... We are a smaller municipality that has a little bit of growth potential from within," said Longview Mayor Cliff Ayrey. "The strength of our community comes from the people that live in Longview and the surrounding area."
Longview turned 50 this year after it was incorporated in the name of two early homesteading brothers following the Little New York oil boom years.
Oil derricks, active and not, still spot the landscape as reliably as the summers are hot and the winters are cold.
"It's one extreme temperature to another. That's how Alberta has always been," Maxwell said.
While the streets outside may stay relatively quiet, winter weekends will get lively at the Twin Cities, "the most popular spot in town" — though the Longview Steakhouse is a hot spot of its own, Twin Cities manager Jacobs said.
"We're going to get rowdy. We have a jam every weekend."
Brooks Johnson covers Longview city government, Cowlitz PUD and Lower Columbia College for The Daily News. Reach him at 360-577-7828 or bjohnson@tdn.com.