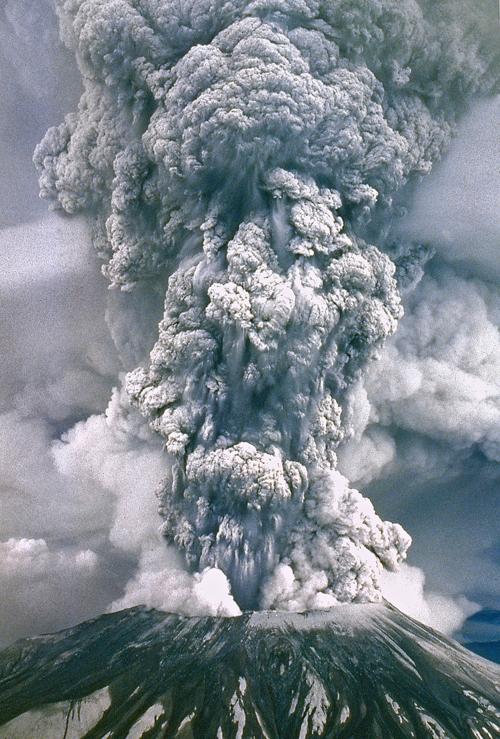 Editor's note: Today we start a series commemorating the 40th anniversary of the Mount St. Helens eruption. Stories will appear periodically through Sunday, May 17. As they appear in print, they will be collected online at TDN.com.
On the morning of May 18 four decades ago, a column of ash burst out of Mount St. Helens. Towering higher than jetliners fly, it blackened Cowlitz County's eastern horizon and sent a cloud of ash around the earth. No sound of the eruption could be heard in this community, even though it ripped open and disemboweled the mountain.
But the blast changed Cowlitz County forever.
Reminders of the eruption are everywhere: In the names of roads, burgers, beers and businesses. The volcano's rugged crater is etched onto logos and government documents, and reminders of the furious flood fight that followed the blast remain in the vast expanses of volcanic debris stacked along riverbanks.
And its presence is felt in what vanished: The loss of fishing and hunting in a land many considered this community's own little paradise. In the loss of timber industry jobs. In the loss of 200 homeowners whose dwellings were swept away or engulfed by mud. And, of course, the lost presence of 57 relatives and friends who perished in the volcano's planetary wrath.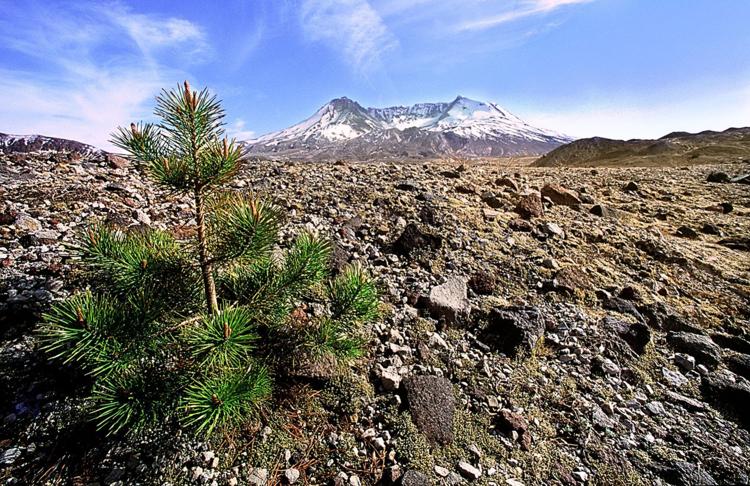 Certainly, these are catastrophic and irretrievable losses. The eruption of Mount St. Helens was a colossal disaster, plain and simple. But good and powerful things emerged from it, as potently as the plants that poked their way up through ash even just days after the eruption.
Things like the opportunity to take the lessons of the most closely-watched volcanic explosion in history and make the world a safer place; an opportunity to learn how to be better stewards of nature and witness the breathtaking resilience of nature; the opportunity to show how potent humans can be when we work together, as we did to address the myriad problems and challenges the eruption left behind.
And it also gave us a window into the future: We know now that this community, if it does persist for thousands of years, will have to contend with an active volcano on its doorstep. We know now that our geology is not so benign, and that the earth will shake and slide, and volcanoes that look peaceful and sublime can be unruly and destructive neighbors.
Lindsey Cope was not yet born when Mount St. Helens erupted. But throughout her childhood in Cowlitz County, she learned about the terrible geological power in her backyard.
"In our culture and identity we have this sense that we know we can get through the future because we've already got through this," said Cope, who now is the community engagement director for the Cowlitz Economic Development Council.
We never "celebrate" the eruption of Mount St. Helens. It was too tragic. So we commemorate it and remember what it has meant for us. So, as we launch our coverage of the 40th anniversary, we asked people who have been in some way actively involved with the volcano to share their thoughts about how the volcano changed us.
Cathy Zimmerman, former long-time feature editor for The Daily News, said the 1980's were economically hard on Cowlitz County, but the eruption reminded people that there were more important things to worry about.
"It made us feel our bonds as a community: What we shared. What we cared about," Zimmerman said. "We all understood the value of what you had and lost, but we knew we would survive."
In multiple interviews, the theme of grief came up again and again — grief for a lost way of life.
Greg Drew, whose family has operated a grocery store in Toutle for more than eight decades, said an area that once was a "mecca for recreation" lost half its business overnight.
Drew said he respected the need to protect scientific research at the Mount St. Helens National Volcanic Monument. But federal restrictions and political fighting have made it difficult for the area to recover its tourists.
"We begged for recreation of any kind," Drew said. "We begged to give us a way to try and rebuild a small community, and it's almost like we've been in a reverse time warp. Not just a time warp that stood still, but I feel we've gone backwards."
Cowlitz County Commissioner Dennis Weber, then a first-term Longview city councilman, remembers that the eruption ushered in the county's deepest recession since the 1930s. Unemployment even hit 20% one month, and the timber industry here especially took a big wallop.
As devastating as it was, the eruption also had some positive side-effects. Mount St. Helens was perhaps the first eruption of its magnitude captured with modern technology. From this record, the scientific community has learned how to predict and manage the impact of eruptions worldwide, said Seth Moran, scientist-in-charge at Cascades Volcano Observatory.
"Mount St. Helens will be one of earliest teachers around the world because it was so well-studied and so well-marked from the beginning," Moran said.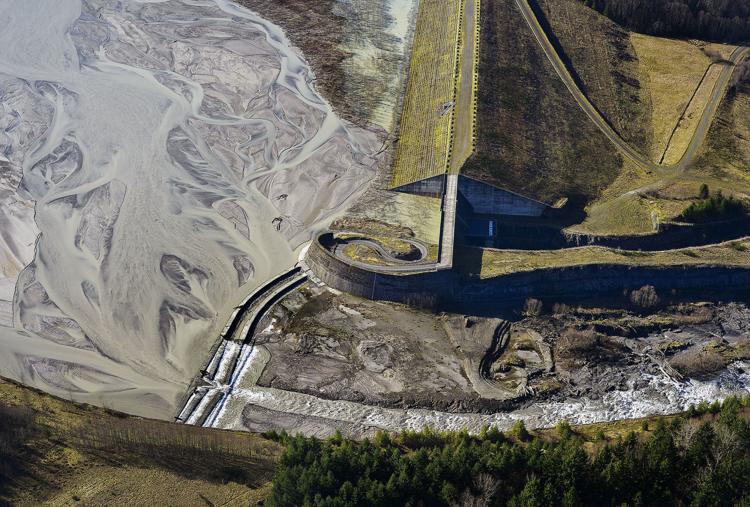 The recovery effort in the aftermath included building additional dikes, sediment retention dams and new highways. Dealing with sediment buildup has been an ongoing problem.
Former County Commissioner Van Youngquist estimated these efforts cost a total of $2.1 billion by the time he left office in 1998. He visited Washington, D.C. about 55 times to lobby for money to ward off flooding and build volcano roads and visitor centers.
Youngquist said he worries younger generations underestimate the continued danger Mount St. Helens poses.
"To them it may not be a problem," he said. "It might be something like 'Oh yeah, we heard about that but we don't worry about it anymore.' I think that's a false statement. They should be worrying about it as much as anybody because you never know when that mountain could become active again."
But how does a community live in the shadow of an active volcano? Cowlitz County grappled with that question for 40 years, and its answer has been to focus on the future and not fret too much.
Retired Longview pastor John Steppert said those who remember what the symmetrical, cone-shaped volcano and Spirit Lake basin looked like before the eruption have gone through the stages of grief over the past 40 years.
Cowlitz County now has reached the final stage: acceptance. Things come back, he said, but they aren't always the same.
"Out of sadness and sorrow and grief and suffering comes rebirth," Steppert said. "Even the ecosystems teach us that. Sometimes nature has a lot to tell us, if we'll listen."
Although geographically it is located in Skamania County, Mount St. Helens is an essential spiritual, economic and psychic part of Cowlitz County. And anniversaries like this are a way to remember that, Zimmerman said.
"If you never celebrated a birthday or a wedding anniversary, how would you remember what you're about and what you're capable of and what matters to you? We usually celebrate the things that matter to remind ourselves why they matter."
Get local news delivered to your inbox!
Subscribe to our Daily Headlines newsletter.