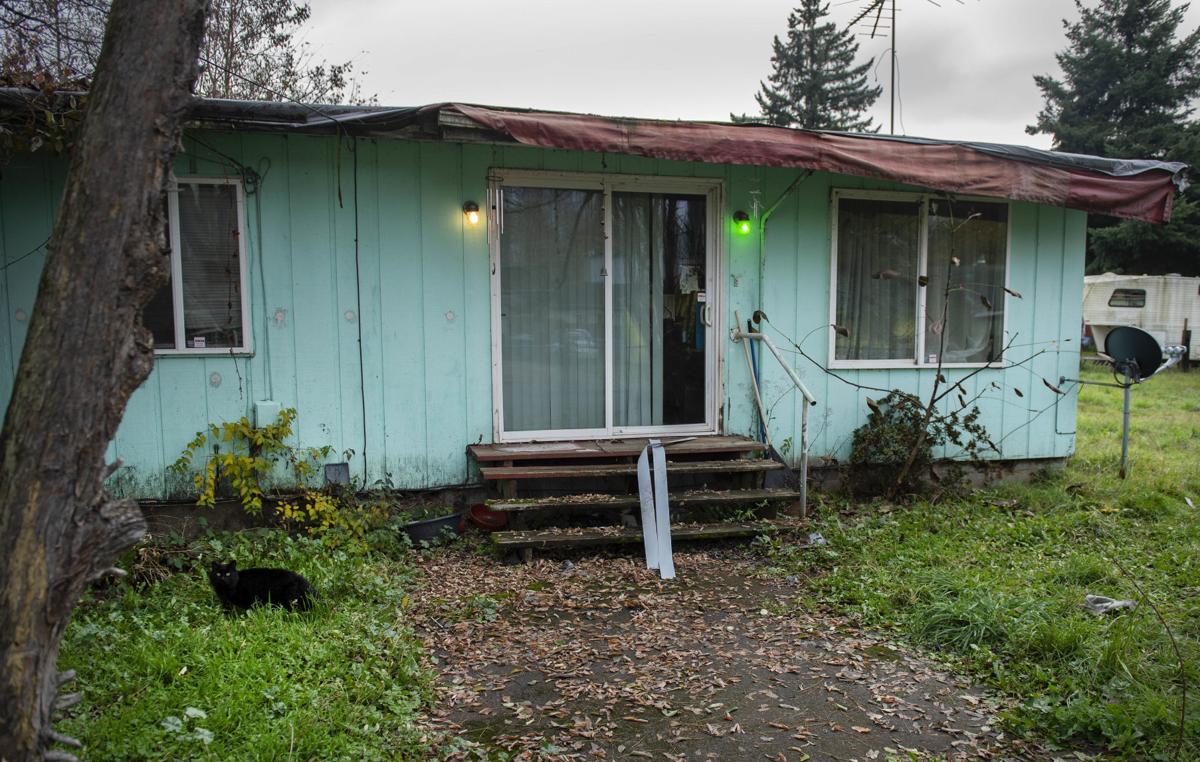 Deputies and police are searching for an intruder who entered a South Kelso home and shot a resident there Tuesday evening, causing life-threatening injuries in what apparently was a random act of violence.
According to the Cowlitz County Sheriff's Office, the victim did not know the identity of his assailant, who is described as a bearded white male with frizzy gray hair and standing about 5 feet, 5 inches tall. He remains at large as of Wednesday afternoon, and detectives continue to investigate.
The victim, 69-year-old Rick Huckaby, was listed in critical condition at a Southwest Washington hospital Wednesday.
The shooting took place in the 1400 block of South Fourth Avenue at about 7:15 p.m. Deputies and officers from other agencies used a police dog and a drone to search the area, but they were unable to locate the suspect, according to the sheriff's office.
Paula Yourkwitz, who has lived across the street from Huckaby and his wife for more than 20 years, said she and her husband learned about the shooting around 7:17 p.m., when two police cruisers pulled into the neighborhood while they were outside smoking. Yourkwitz said they had been watching a movie and did not hear gunshots.
You have free articles remaining.
Huckaby's wife waved officers inside her house; then police helped load Huckaby onto a stretcher. He was "coherent and moving," Yourkwitz said, and it looked like he might have been shot in the stomach. Yourkwitz said Huckaby's daughter had reported that he was undergoing surgery Wednesday morning, but this report could not be independently confirmed.
Yourkwitz said Huckaby's wife told her the shooter entered through the back door — the entrance most friends and family use — while the couple was making dinner. She told Yourkwitz that she'd heard a "pop, pop" sound and turned around to see her husband falling backward.
"She thought it was a joke. She thought it was a pop gun ... and he was just scared by the sound," Yourkwitz said.
Then the shooter left through the back door.
"We are such good friends with the family. ... I didn't want to go out the backside of my house," Yourkwitz said. "I was afraid (the shooter) was going to hide out in someone's house."
"It was such a whirlwind of craziness, I'm still trying to process it," she said. "This kind of thing doesn't happen in South Kelso."
The sheriff's office is asking anyone with information or video evidence to contact its office at 360-577-3092.
Reporters Marissa Heffernan and Alex Bruell contributed to the reporting of this story.