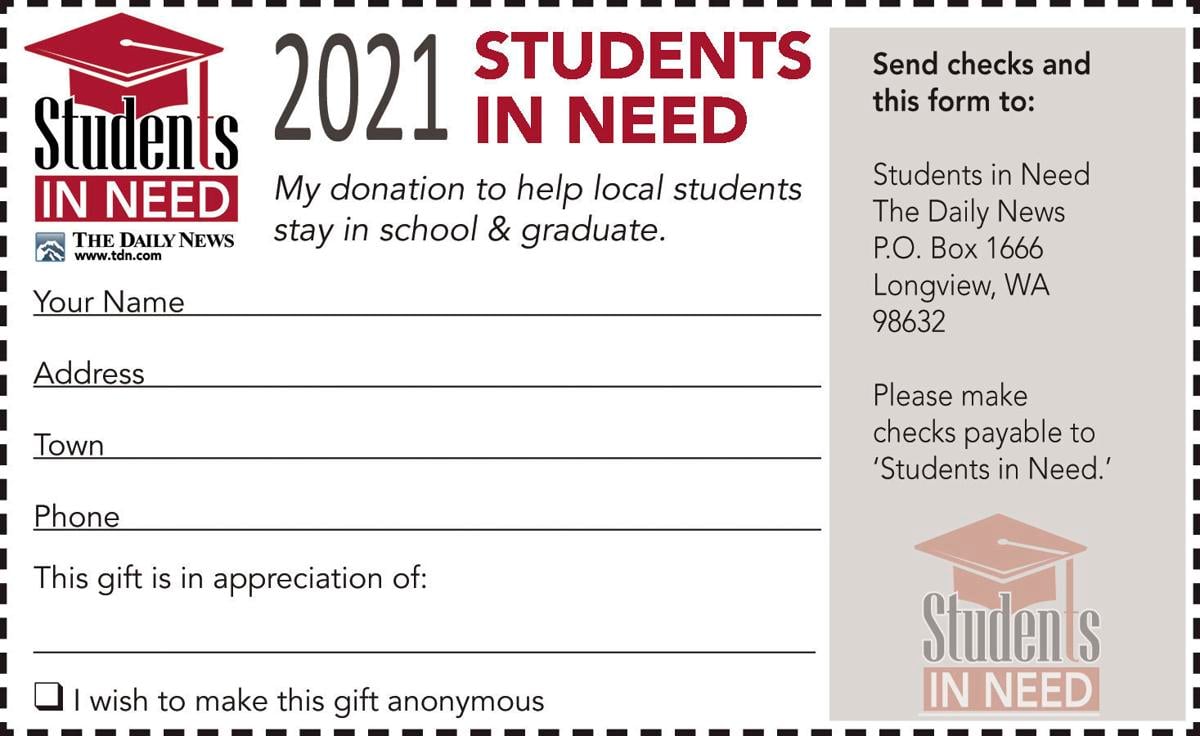 The Daily News Students in Need drive has reached $18,776.
The drive raises money for the Lower Columbia College Student Success Fund. The fund makes grants to help students overcome financial humps that might otherwise force them to drop out of school.
All proceeds from the fund go to the college because the newspaper absorbs all administrative costs.
This is the drive's sixth year, and its fundraising goal is to raise $30,000 by May 9.
Latest donations
$300: John and Pauly McClelland, in honor of the late Sue Sari and her family; and anonymous in appreciation of Longview.
$200: ESA, Alpha Kappa Chapter, in memory or appreciation of all educators.
$100: Mike and Mary Harding in appreciation of students; anonymous in appreciation of all adjunct faculty; and anonymous.
$94: Mike Claxton, muchas gracias Alex Emerson.
$50: Muriel Hash-Shaw in appreciation of our great college.