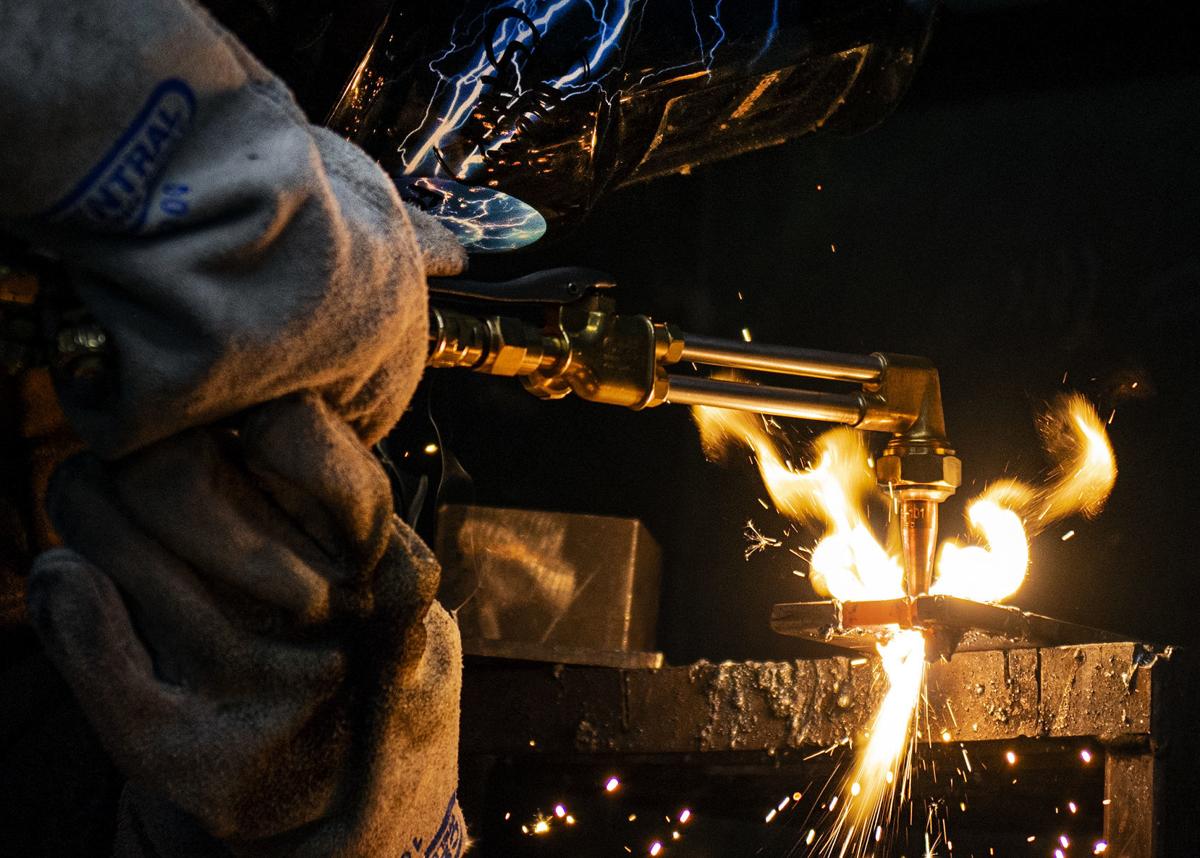 Medical assisting, nursing, machining and welding labs at Lower Columbia College reopened Tuesday, but remaining classes will stay online for the rest of the quarter, the college announced late Monday.
Lab students will have to follow strict safety rules, including taking daily temperature checks, according to campus officials. Other than lab work, all other coursework in these programs will continue online.
The labs have reopened because they are "essential training programs" allowed under Gov. Jay Inslee's four-step plan to gradually lift social distancing restrictions, according to a college release.
"The governor has determined that the risk of continuing on-campus training for your academic program is warranted due to critical workforce needs during this emergency," according to the college's announcement.
About 95 students will be able to resume lab work, said LCC spokeswoman Wendy Hall.
Students in the four programs will first have to complete COVID-19 safety training online. Then, each day, students must take their temperatures before coming to campus. On campus, they will have to show ID to security staff, proving they are part of one of the four exempt programs.
"In order to control access to buildings and limit the potential spread of germs, you will only be allowed to enter the building hosting your specific class, during your specified class times," according to the college.
Everyone is also required to wear personal protective equipment given to them on the first day.
"PPE will only be provided once to each student, and it will be up to the student to bring it in each day or be barred from entry," the press release said.
Social distancing will be in place during the entire class and during check-in, and students will have to wash their hands as soon as they enter the building and before they leave. At the end of class, students will be dismissed one at a time to limit congestion in the halls.
Each class will be monitored by a COVID-19 supervisor to ensure the rules are followed, according to the college, and any students not following social distancing guidelines or who are not wearing PPE will be asked to leave.
Finally, each class will have daily attendance taken so if an outbreak does occur, health officials can trace contacts. The college student safety plan says that if an employee or student is confirmed to have COVID-19, the college will send an email to all employees and students, but it will protect the identify of the ill person and will work with them to make sure their needs are met.
The college would also identify areas of campus the person may have visited, and "those spaces will be temporarily closed for extensive cleaning," the student safety plan says.
Hall said these rules were established by the state. If students decide the rules are too strict or they too afraid to attend the labs, they can drop out without undercutting their grades, Hall said. The college will also work with the U.S. Department of Education to make sure dropping out does not affect students' financial aid, Hall said.
Labs will be compressed because the quarter began two weeks late, but the college was able to wrap up lab classes last quarter before the COVID pandemic shut down the college.
These measures will continue through Phase One of the governor's reopening plan, which is estimated to last three weeks. While the college had hoped to reopen its Library and Learning Commons on May 5 for limited use, that was not approved and it will remain closed at least until the end of May, the press release said. Employee teleworking agreements will also automatically be extended through the end of May.
"We ask that each student make their very best effort to comply with these new expectations to ensure not only their individual success as a student, but the success of their fellow students," according to the college.
Get local news delivered to your inbox!
Subscribe to our Daily Headlines newsletter.