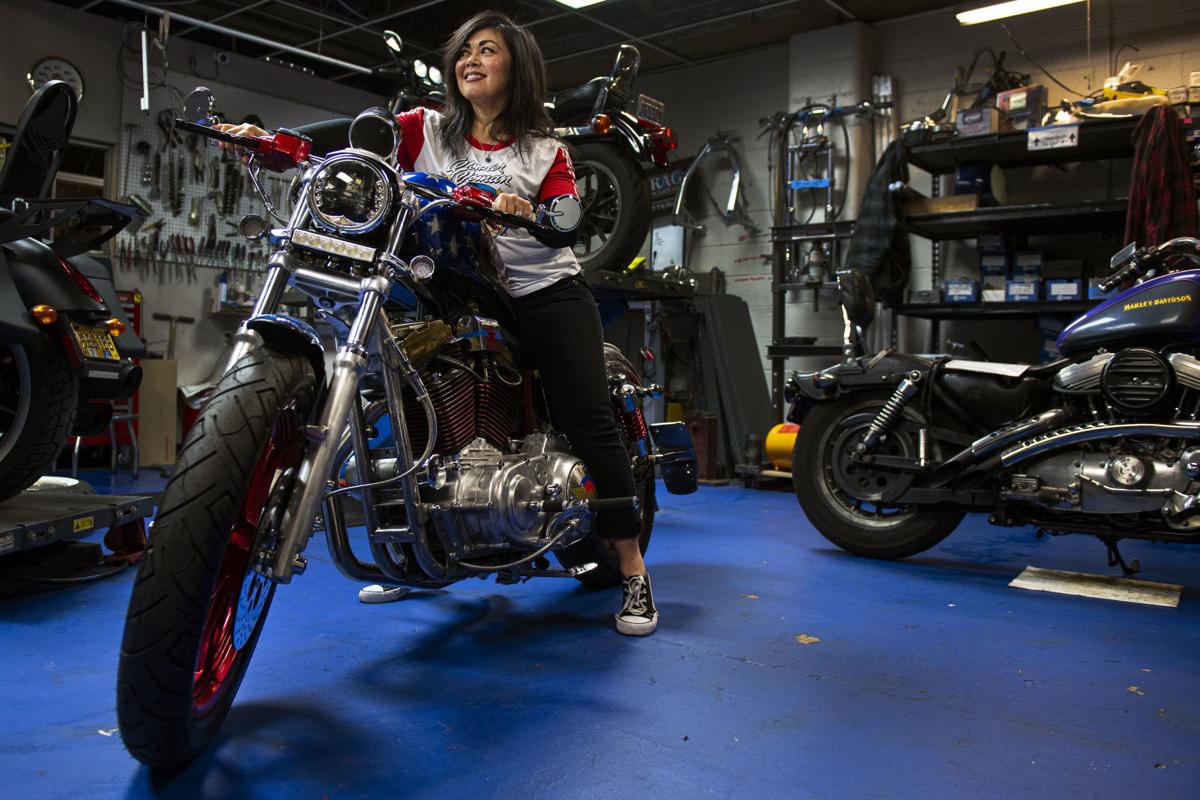 Lea Holmes didn't even know how to change the oil in her Harley Davidson when she quit her job and cashed in her 401K account to open her own motorcycle shop in Longview.
Now, six years later, Holmes was one of seven women out of 200 bike builders featured in Portland's One Moto Show — one of the largest bike shows in the world.
Holmes submitted her custom Wonder Woman bike. It was the first bike she customized by herself. The design reflects the "strength, beauty and intelligence that women exude everyday," Holmes said Monday.
Holmes, 50, bought her first Harley 10 years ago and loved riding it. She was working at an environmental firm at the time, but she was ready for a change.
It was "crazy scary" to open her own shop because she knew little about the industry, but she got a small business loan and opened Uncaged Cycles at 537 14th Ave. She estimated that it was a $250,000 investment.
At the time, she co-owned the shop with her then-husband, Todd Buzalsky. Holmes has since remarried and now is the sole owner of Uncaged Cycles. The shop offers repairs, customization and merchandise.
Holmes said her shop has gone through many changes over the past six years. At first she tried to offer a little of everything, but she realized that was costly, so she "streamlined" her business. Now Uncaged Cycles focuses on U.S. motorcycle brands, such as Harley, Indian and Victory.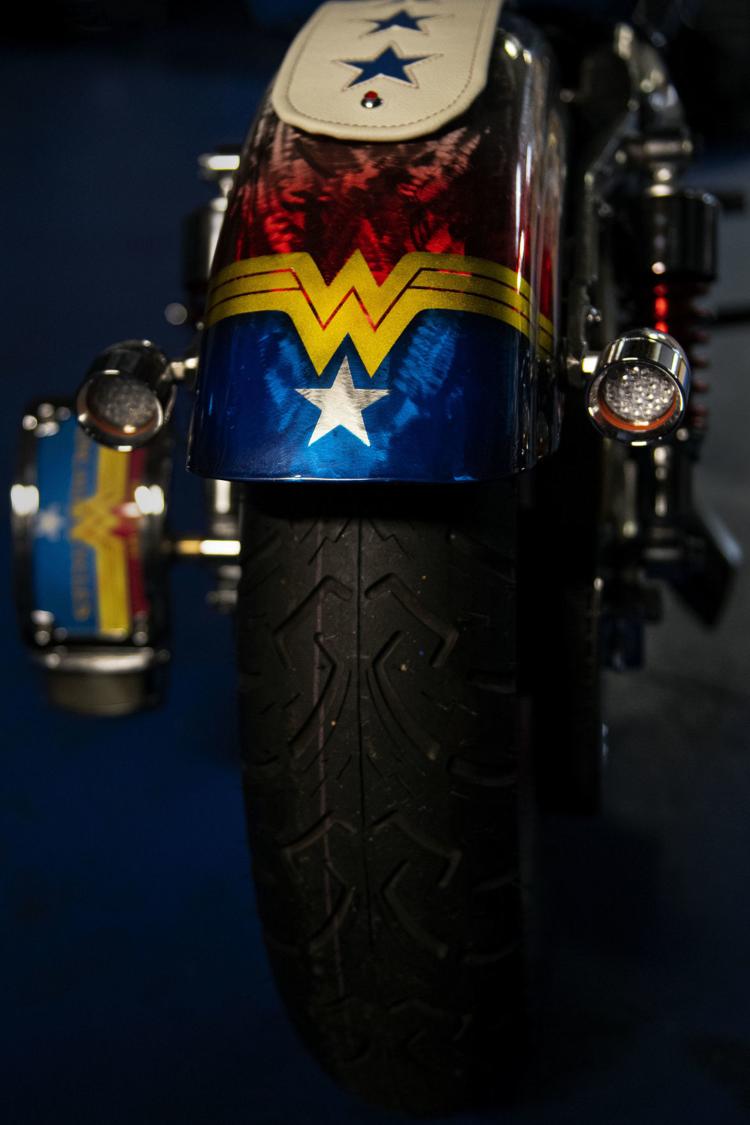 The idea for her Wonder Woman bike stems from her childhood watching the T.V. show based on the DC comic books.
Holmes, who is petite and has carefully manicured pink nails, lights up when she talks about Wonder Woman.
"She was a powerful, strong, beautiful, smart, amazing part of the show," Holmes said. "She never used violence. She used her lasso of truth and her intelligence to get the bad guy."
For her birthday two years ago, her husband, Richie Holmes, painted a Norman Rockwell-esque image on her bike's tank of Wonder Woman sitting on a motorcycle, talking to a young girl.
You have free articles remaining.
When Lea Holmes saw the present, "She wept," Richie Holmes said with a grin.
She decided to keep the theme for the rest of her bike. The result is a patriotic mix of red and blue stripes with white stars. Holmes said people often mistake it for a nod to classic film Easy Rider until they see the Wonder Woman painting.
Her design stands out in a field that is "very male-dominated," she said. Motorcycle shows often revolve around the same styles from the 1960s and 1970s because that's what men tend to gravitate toward.
Sometimes men, especially older men, have a hard time acknowledging her expertise, Holmes said. In the six years she's owned the shop, Holmes has continued learning about motorcycles, and now she knows just as much as the men she employs.
"She knows more about motorcycles than most guys who walk through that door," her husband said.
And yet, customers often will walk around her to talk to another male in the room.
"Sometimes, if I've had enough testosterone, I'll tell the guys (who work at Uncaged) 'I'm done and need a break. If one more guy puffs his chest out and thinks he knows more than me, but he doesn't know what kind of bike he's riding …' "
There are a lot more women in the field than people realize, Holmes said. Seven years ago, when she started going to motorcycle shows, they didn't know about each other. But they've started to run into each other more and more.
Holmes said she was "giddy all day" when she learned she had been picked for last month's One Moto Show.
The seven women builders hailed from Belgium, Japan, Canada, Los Angeles and New York. Holmes was one of two from Washington.
She hopes the number of women builders continues to increase.
"I hope as women see this, they know that if they want to do something, they should go for it. Don't listen to what other people say. As women, we have so many hesitations. I think all women should go for what they want — whether it's a man's world, or not."
Get local news delivered to your inbox!
Subscribe to our Daily Headlines newsletter.