Longview students will not return to school as scheduled Wednesday after a long day of bargaining Monday failed to yield a contract agreement.
But district and faculty union representatives plan another round of mediator-assisted negotiations on Wednesday. The state mediator was not available Tuesday.
The day ended with hundreds of community members flooding the R.A. Long High School cafeteria to support teacher pay increases. The school board meeting was held there because of the expected large turnout.
Several graduates of the Mark Morris class of 2018 arrived in their graduation gowns to share stories of how teachers made a difference in their lives.
The audience broke out in song when Clara Prothero, a Columbia Valley Gardens Elementary School kindergarten teacher, led them in singing "The More We Get Together."
The district, which projects budget deficits for the three-year period of 2019-22, is offering teachers average pay raises of 6.9 percent.
This would boost the average teacher salary to nearly $70,000, up from $65,400. Under the offer, the district would spend $4,783 more per teacher than the current state allocation, said Rick Parrish, district spokesperson.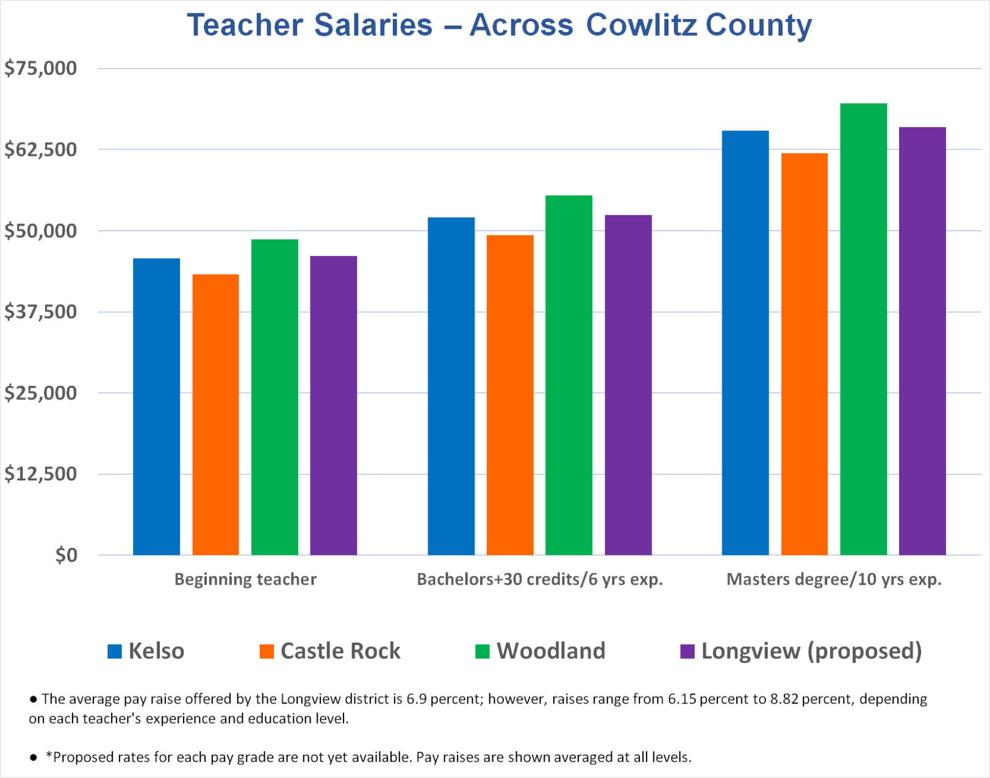 "If the new McCleary funding model gave us $65,216 (per teacher), and our offer to the teachers was less than that, then it would make sense to ask why we aren't pushing the money through to teachers," Parrish said, noting that the current offer should "show how the district values teachers."
Faculty members received an 8 percent pay hike last year.
Parrish said the district is trying to strike a balance between rewarding its teachers and being fiscally responsible.
Carmen Hewitt, Olympic Elementary School teacher, argued before the board that the averages the district is sharing are misrepresentative due to a high quantity of long-time, high-experience teachers. She said not all teachers make as much as the average shows.
"I think we need to be careful about the information we are putting out there because it can be divisive," she said.
The Longview Education Association is holding out for 11 percent raises.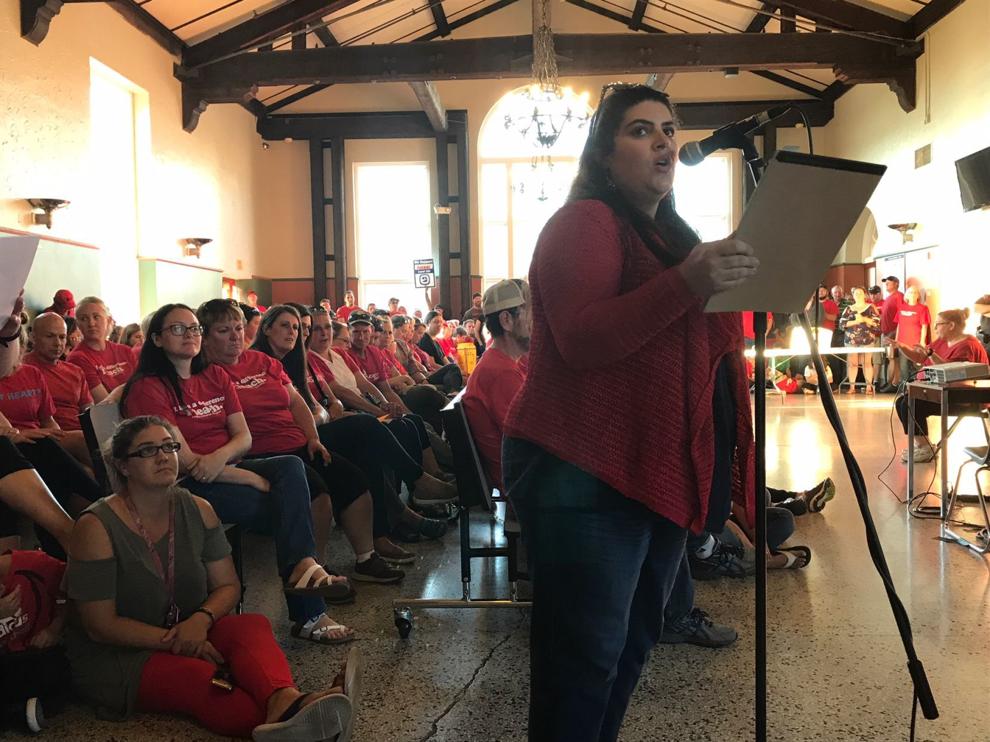 Eric Askeland, Mint Valley music teacher and part of the bargain support team, encouraged the school board to "take a leap of faith" with teachers and meet them "at something reasonable."
"I understand that you are worried about four years down the line, but that four years thing is new," Askeland said.
Union members are hopeful the state will step in to help schools in years to come.
Two local state legislators Monday told The Daily News not to expect another big block of funding for schools. The state has boosted school funding the last two years to comply with the Supreme Court's McCleary decision, and K-12 spending now accounts for half of state funding for the first time in about 35 years.
"I can't predict what will happen next year in the legislative session, but I wouldn't count on the state having a bunch of new money if it is carelessly bargained away by school districts," said State Sen. John Braun, R-Centralia. "Teachers should be careful, too. They should understand that the system has to be sustainable to work."
State Sen. Dean Takko, D-Longview, echoed Braun's assessment about the probability of another big chunk of state funding.
"I don't know if that's something I would want to do. The legislative process is not a guarantee," Takko said.
The district has not reopened contract negotiations with the Longview Classified Public Education Association or the Service Employees International Union, which represent classified staff and secretaries, respectively.
SEIU members voted to strike Monday, according to Longview teachers' union Facebook page, but TDN has not received official confirmation on the strike vote.