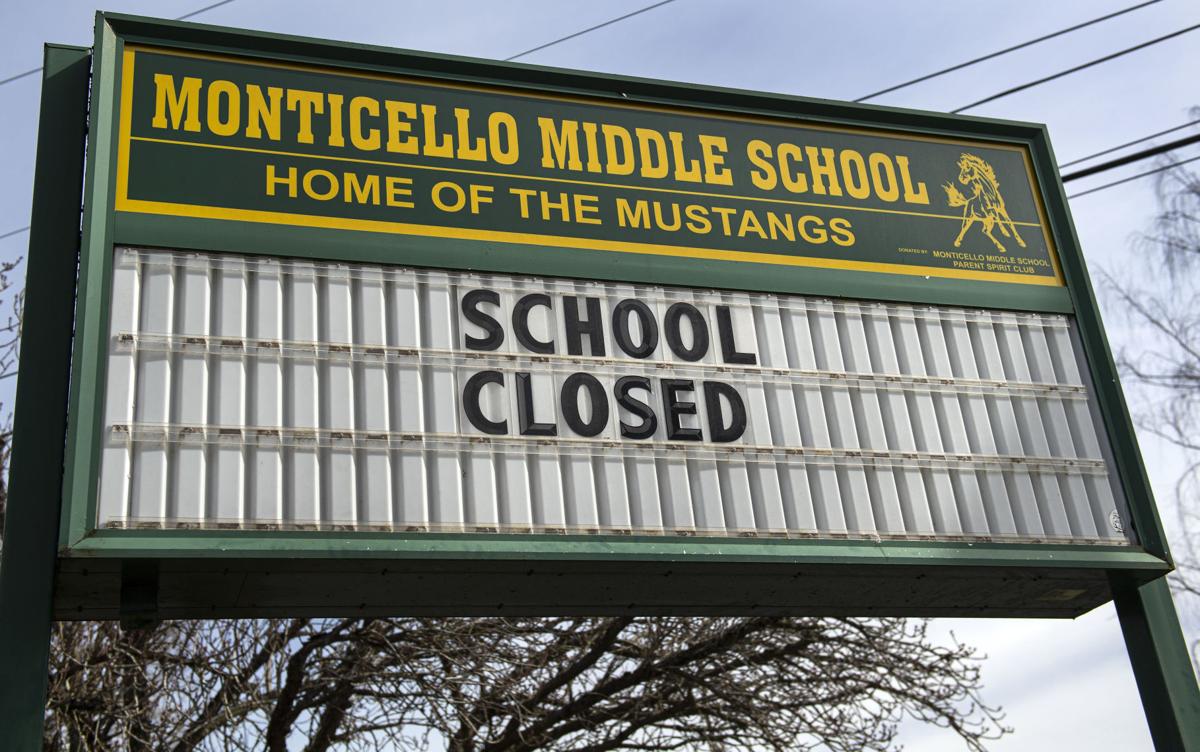 Even though Cowlitz County is projected to stay in a "high" level of COVID-19 activity into a third week next week — which the state says should prompt a return to distance learning — local health officials are leaving the final decision up to the school districts.
"School administrators make the final decision about how best to provide education to their communities and should consider other health and education risks and benefits to children and their families in making decisions," Tuesday's school data report said.
Most school districts say they are still trying to decide what to do, but Longview on Wednesday announced that all students would return to distance learning until January.
There have been what health officials say is an "unprecedented number of new cases" in the past two weeks, at a rate of 207 cases per 100,000 people in the reporting period of Oct. 28 through Nov. 10. A "high" level of cases is considered to be 75 new cases per 100,000 people over two weeks.
The positivity rate — the percentage of virus tests that are positive — for the same period is 8.4%, which is above the state goal of 5%. Above 5%, the health department recommends caution around in-person learning.
"There are no indications that rates will slow in the near future, and our current extremely high numbers indicate that next Monday's school report will be the third consecutive report in the high level," the county report said.
After three weeks in the "high" level, the State Department of Health's Decision Tree recommends remote learning for students, with exceptions for small groups of highest need students, such as students with disabilities, students living homeless, those farthest from educational justice and younger learners.
In contrast, Tuesday's Cowlitz County Health Department report cited an Institute for Disease Modeling Nov. 5 report "Testing the waters: is it time to go back to school?" that asserted that "when infection control practices are effectively implemented, the risk of students and teachers becoming infected is similar between three learning scenarios: all grades in hybrid, K-5 in-person 5 days per week and all other grades in remote, and all grades in remote."
"Local data support these findings," the report said. "As of now, minimal transmission has occurred in schools, and schools are not driving the recent increase in cases."
Wahkiakum School District on Wednesday said a staff member tested positive for COVID-19, and the "individual is in self-quarantine, is symptomatic and the few people that had close contact during the potential infectious period have been contacted and are also isolating."
There are no school closures related to the case, or any known connection to the St James childcare facility, the health department said.
The Naselle-Grays River Valley School District moved to fully remote school Monday after three staff members tested positive over the past week, according to the district's Facebook page.
St. Helens Elementary School in Longview returned to fully remote learning Tuesday after three students tested positive over the past week, because so many parents kept their children home after, Zorn said.
In addition, Zorn said that last week the County Health Department notified families and the school district that twenty-nine students were exposed to someone with COVID-19 while at a local daycare center.
The Health Department confirmed Monday that Wee Care Day Care was ordered closed due to a COVID-19 case.
According to the district's dashboard, there have been a total of 12 people in the Longview district who tested positive since Oct. 6. One student, at St. Helens, was determined to have been exposed to the virus at school.
In Kelso, one high school student tested positive on Nov. 12 after being exposed at school. Kelso's dashboard reports only cases that have been confirmed. That does not include the initial positive case.
In Castle Rock, there have been two cases since Nov. 3, which the district notes were not based on school exposure.
Most local schools said they are still working with the health department to determine what their teaching model will look like.
In a Wednesday afternoon letter to families, Longview Superintendent Dan Zorn said the "rapid increase in infections and its impact on our schools" prompted the district to all students to remote learning effective Nov. 30.
The winter break starts Dec. 21, so students will be in remote learning for three weeks.
"Our hope is this pause will help keep our students and employees healthy and allow the district to resume hybrid, in-person learning in January," Zorn said.
The district will continue to serve small groups of less than 5 at-risk students in-person on an as-needed basis, Zorn said.
"Our teachers are working hard to assure that your children receive a safe, quality education," Zorn said. "They will continue to do all they can to assure that the remote learning experience we provide is of high quality and responsive to the needs of our students."
Castle Rock Superintendent Ryan Greene said Monday he was hoping to keep K-5 students in class with a waiver from the health department if needed.
"It's worthwhile to keep it going," Greene said, pointing to low transmission rates in schools and the benefit of having students learn in-person.
He said the largest in-person class in Castle Rock has 13 students, and most classes have far fewer students, making social distancing easier. Students have also been consistent with mask-wearing, he said. One elementary student has tested positive for COVID-19 nearly a month after classroom instruction resumed.
In Kelso, Superintendent Mary Beth Tack told families in a Tuesday letter that the current hybrid model, with K-8 and high school seniors in hybrid learning, would continue until at least Nov. 25.
She said the district is "in the process of reevaluating our instructional models" and plans to have a more complete update Thursday, Nov. 19 after working with the Department of Health, Kelso staff and union leaders. Any changes would go into effect Dec. 1, because there is no school Nov. 30.
For now, Internet cafes and special education programs will remain the same, she said.
"As always, student and staff health and well-being remain our top priority," she said. "In addition to maintaining high safety protocols in schools, we continue to closely monitor health conditions and are in constant contact with the Department of Health."
Toutle Lake Superintendent Bob Garrett is out of the office until the end of the week, but a Nov. 16 letter to parents said "we will be in direct consultation with Dr. Krager from our local health department to obtain his latest opinion on our status."
The district has more than 400 students in its hybrid model and over 200 students attending the district's Virtual Academy, he said.
Garrett said it's "possible that we may have to pivot from our hybrid model to 100% remote for some of our students and possibly even for all of our students," but "time will tell and we will notify families as quickly as possible should that be the case."
Kalama and Woodland districts could not be immediately reached for comment.