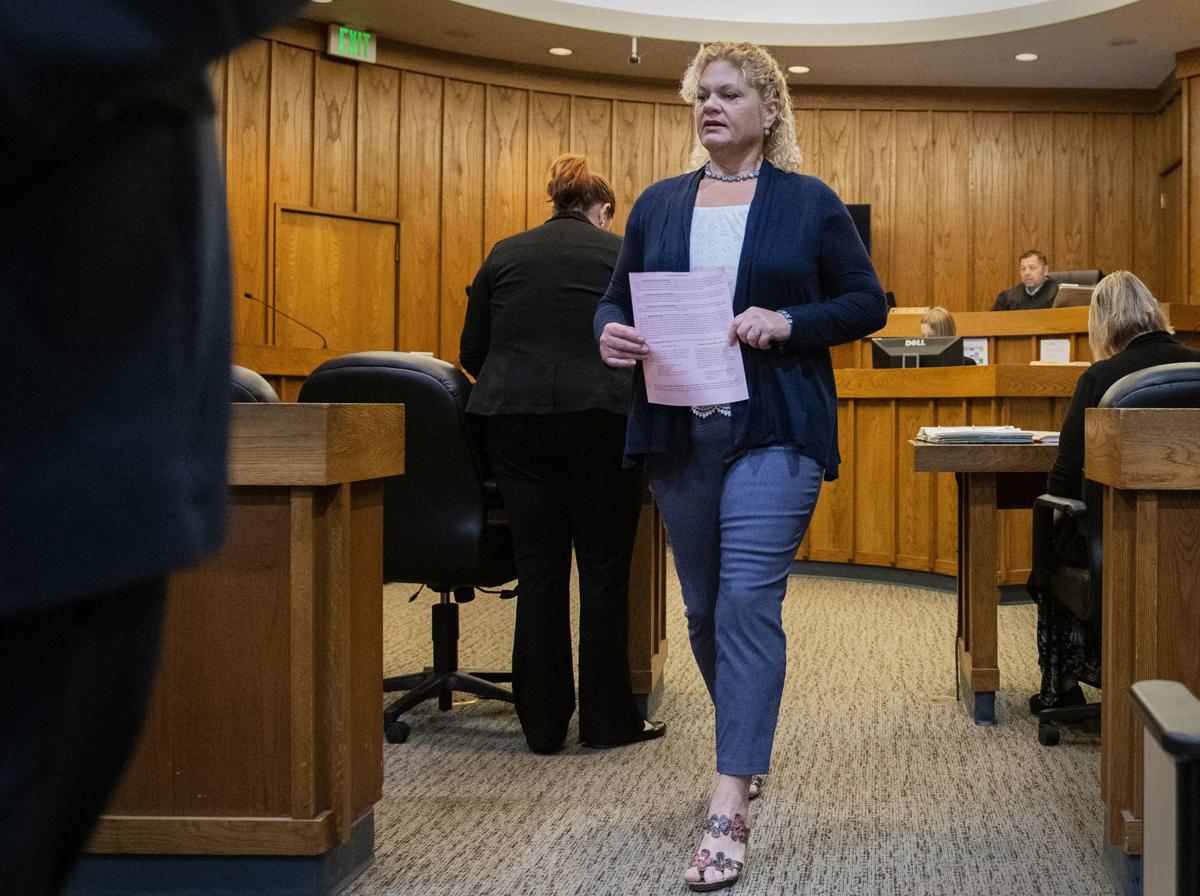 A former Longview school bus driver accused of driving students while intoxicated on Sept. 12 was ordered to complete five years of court-ordered counseling and serve five years of probation under a deferred prosecution order approved in Cowlitz District Court Wednesday morning.
If Catherine Maccarone violates the terms of the court order, she would be found guilty without a trial. The charges against her will carry forward as prior offenses on her record under the deferred prosecution order.
Under state law, misdemeanor defendants have a right to ask the court for deferred prosecution if an approved evaluation finds they have a significant problem with drugs, alcohol or mental illness and are likely to re-offend without treatment.
A Sept. 30 evaluation found that Maccarone qualified for deferred prosecution. District Court Judge Jaime Imboden granted her request, which the city prosecutor's office did not oppose.
Longview city prosecuting attorney Heidi Thompson said she could not discuss Maccarone's case because it remains active during probation. However, she said by phone Wednesday afternoon that deferred prosecutions "are not easy outs. They are not 'get out of jail free' cards" and that prosecutors have only limited grounds to object.
The Legislature created the deferred prosecution option as "an alternative to punishment for persons who will benefit from a treatment program if (it) is provided under circumstances that do not unreasonably endanger public safety," according to the state law on the subject.
"This is the type of case that is frustrating to everyone. ... The city takes the safety of our citizens very seriously and the safety of our children very seriously, but we also have to follow the law," Thompson said. "The Legislature has put a higher priority on rehabilitation than having people sit in jail."
Under Wednesday's order, Maccarone is prohibited from driving a commercial vehicle, must use an ignition interlock device and must attend a DUI victim impact panel. A person is only allowed one deferred prosecution in a lifetime.
Maccarone's attorney, Corey Bradbury, would not comment.
Maccarone, a 48-year-old resident of Sweet Home, Ore. resigned from her job as a bus driver on Sept. 25. She had worked for the district for about one year. Because she now is unemployed, Imboden suspended all fees and fines, which is typical in cases of indigent defendants.
Longview police arrested Maccarone on suspicion of DUI and two counts of reckless endangerment after a 10-year-old student called 911 to report that the bus driver had run three red traffic lights and smelled of alcohol.
A preliminary breath test showed Maccarone had a 0.096% BAC, more than double the 0.04% standard of impairment for driving a school bus or other commercial motor vehicle. However, a commercial driver can be placed out of service if they are found to have any detectable amount of alcohol or THC (the active ingredient in marijuana) in their system.
Attempts to reach the family of the student and Longview school officials were unsuccessful Wednesday.
Get local news delivered to your inbox!
Subscribe to our Daily Headlines newsletter.