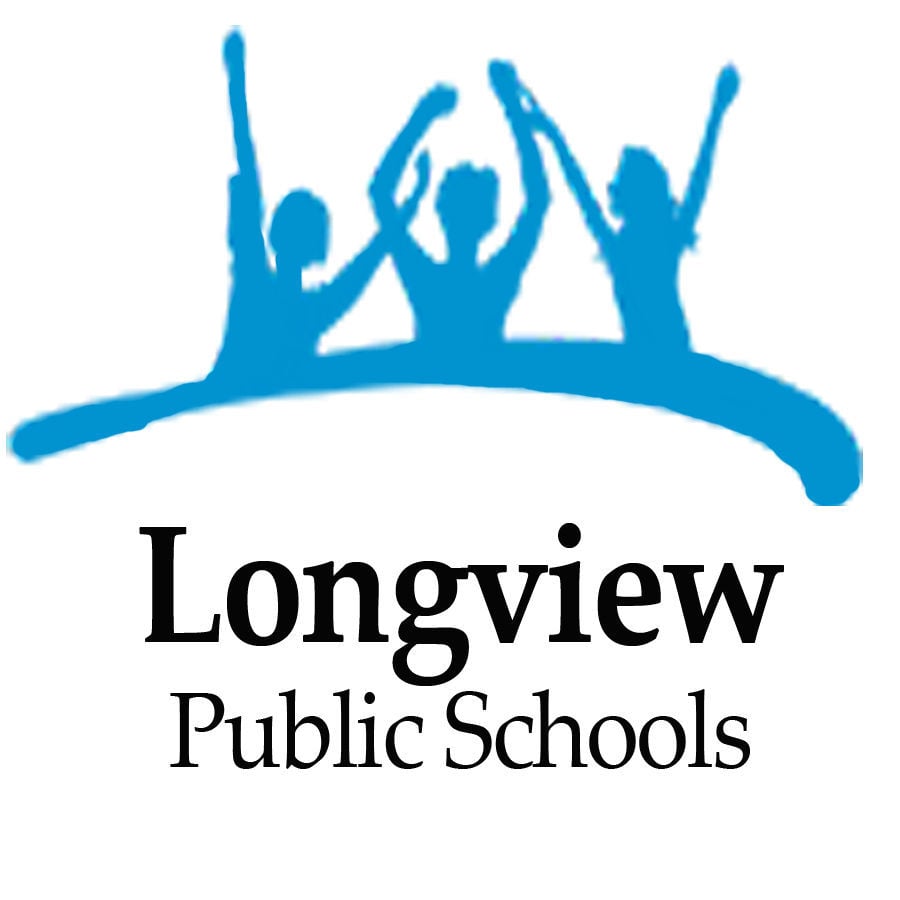 Editor's note: Friday night's Longview School Board meeting extended past press time. A shorter version of this story ran in Saturday's paper, but we are running an expanded version today.
Whenever Longview students return to in-person school, it will be in stages and by grade group, and how fast that occurs will depend on the status of the coronavirus spread, according to a draft reopening plan the district shared Friday.
All students will have to wear a mask in school or learn from home.
However, no decision has been made yet about how school will start in the fall. The choice will be made at Monday's Longview School Board meeting, School Superintendent Dan Zorn said.
About 50 community members tuned into a virtual Friday afternoon board meeting to hear details about the district's school reopening plan.
Zorn explained the draft of the district's plan to transition to full reopening. It includes seven stages, starting from all remote learning to ultimately returning all students to the classroom.
Students will be brought back to school in grade groups under the plan. Pre-kindergarten to second graders would return first, along with all special education students and those needing more academic or emotional support. The first return would be hybrid, with students spending two days in person and three days in remote learning.
By stage 5, all students would be hybrid. Stage 6 would be pre-kindergarten through fifth grades and students needing more support returning to full-time, in-person learning. By the final stage, everyone would be in-person all week.
All state precautions would be followed, Zorn said, including masks, social distancing, and more cleaning. He said the district would also use cohorting, keeping small numbers of students together in a group to reduce spread. That's easier to do at the elementary level, he said, when students don't change classes as much.
"Instead of trying to do it all at once, it allows us to focus and make sure we're doing it right every step of the way," Zorn said of the phase-in plan.
Zorn said twice a month, the district would assess the rate of coronavirus spread to determine if the district should move up, or down, a stage.
Board member CJ Nickerson said he thought the cases should be assessed more often, because "when it hits a place it takes off like crazy."
Zorn said the school district is working closely with the county health department in decisions about what is a safe level of cases, and will continue to work with health experts.
Zorn said he has also asked for a breakdown of case numbers among children under 19 years of age, to better determine which grade levels may be more at risk.
He also said the health department was worried that Labor Day observances and social gatherings would cause a surge in cases.
"I implore people to wear your masks. Please," he said.
Community and board members also had plenty of questions about how school will look in the COVID-19 era.
In response to a question about what would happen if parents refused to have their child wear a mask at school, Zorn said the child would have to learn from home if they refused to wear a mask.
"Masks will be required in any in-person learning. We can't get around that," Zorn said.
And while the district is not qualified to do on-site COVID-19 testing, Zorn said the district was working with PeaceHealth St. John to make testing easier for teachers.
Several people asked about air quality. Zorn said the district was looking into better filters and also an iWave ultraviolet light system that would kill microbes without restricting airflow, but that is an expensive option.
In the meantime, he said teachers are encouraged to use the school gardens and outdoor spaces for lessons when possible.
Ian Thompson, director of Lower Columbia School Gardens, said he and his staff had plenty of lesson plans for teachers who wanted to use the garden to teach.
He said he was looking forward to seeing kids in the gardens again and "teachers using those spaces as an addition to their classrooms to get some fresh air and have some relief from the room."
Kindergarten teacher Allyson Box asked if kids would still get to see specialists for music and gym and if recess was still possible.
The short answer was yes, but Zorn said there is significant scheduling that needs to be done to make sure it happens safely.
"It's important that we find a way to do it. It may be quite a scheduling challenge," he said.
Board member Jennifer Leach asked about internet access for students and support for families who might not speak English.
Zorn said the district was working to get more Chromebooks and hotspots out, and that any students they had not been able to reach in the spring would get priority to come back to in-person learning.
"We will have to make a greater effort to go out and make sure we're engaging the unengaged," he said.
And some changes to online learning, like normal grading systems and more live videos, should help increase engagement as well, he said.
Students in the high-achieving program will still get extra enrichment, Zorn said, but the details are yet to be determined.
And middle and high school students will be discouraged from using lockers, he said in response to another question, because they're too hard to keep clean and distant. Instead, they will carry their backpacks with them.
Jerry Forsman, Longview Education Association president, said he appreciates the plan the district has shard so far, saying that as long as all safety standards laid out are met and class sizes remain small, "I think we might have some possibilities to really do this well."
"But we also need to be careful because there are also some ways to do this very, very badly," he cautioned.
Several people also asked about the role paraeducators would play in the reopening of schools. Zorn said while the district did not have enough paraeducators to assign one permanently to each classroom, the logistics of how to make sure each teacher got lunch and bathroom breaks would be worked out on a building-by-building basis.
"That is one of the logistical problem we'll have to be wrestling with," he said.
And Forsman said he wanted to make sure no classified staff are laid off.
"We should find some creative ways to use those individuals as well and save their jobs. They are in desperate fear for their jobs," he said.
The board will keep discussing reopening schools at its Wednesday retreat. The retreat is open to the public and will be held on Zoom from 10 a.m. to 5 p.m. Visit the district website for log-in information.
Concerned about COVID-19?
Sign up now to get the most recent coronavirus headlines and other important local and national news sent to your email inbox daily.