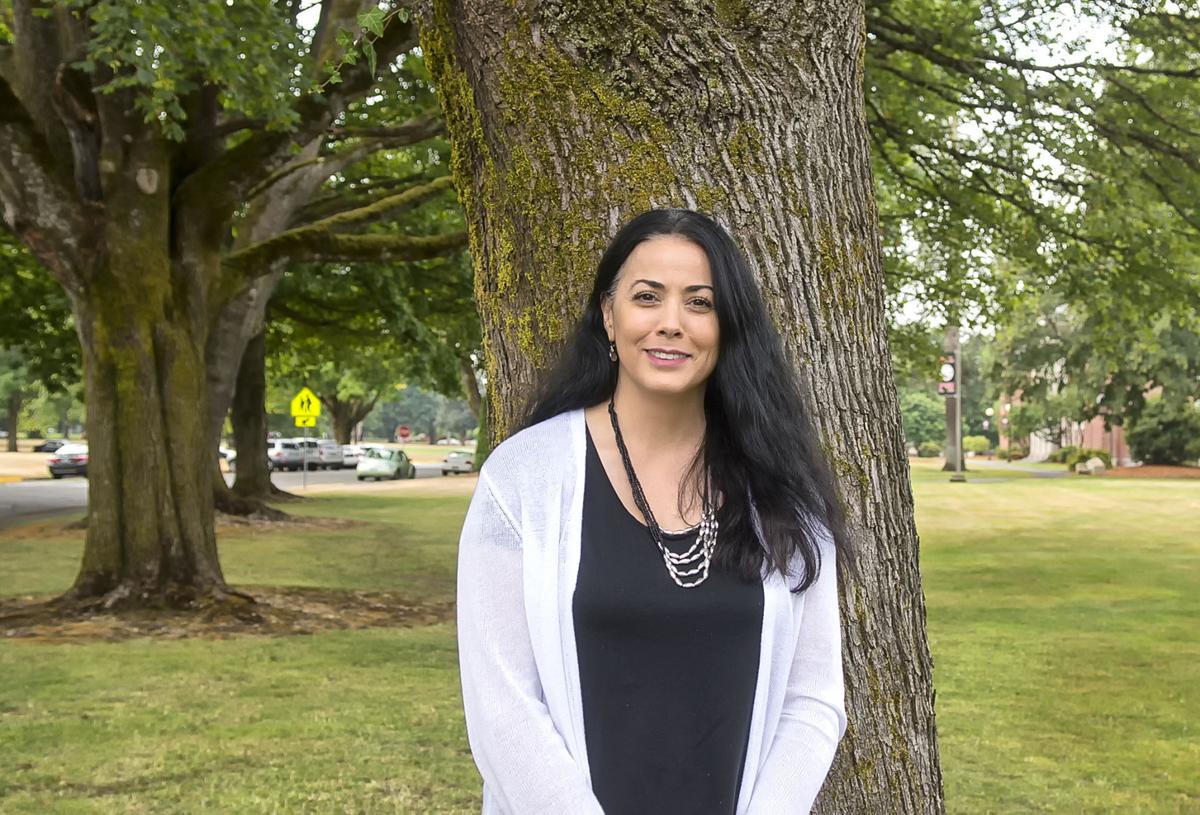 People sometimes ask Elizabeth West, the Longview School District's new special education director, what she's doing here.
Considering her resume, it's a fair question.
West — who's widely viewed as a leader in her field — holds a doctorate from the University of Washington, where she helped run the school's special education teacher training program.
The 50-year old has built an impressive career in higher education. She's authored multiple books, conducted countless hours of research and serves as the director of a national disability advocacy group. Many people with her pedigree would be content to carry on at UW, one of the most prestigious public research universities on the West Coast.
For West, a 1986 Mark Morris High School graduate, it's actually her deep sense of belonging in Longview that brought her home.
"For me, it's that community connection that's so powerful and draws me back," she said in an interview.
West's return represents a boon for a school district that, like the rest of the state, is facing critical challenges when it comes to special education.
"She's getting an opportunity now to use everything she's learned through her research and her higher ed teaching to put support systems in place in a district where knows the community very well," said Carly Roberts, an assistant professor who worked with West at UW. "That's not a situation that most districts ever find themselves in."
Homegrown
During her job interview with Longview School Superintendent Dan Zorn, West was able to point at the boat her father is building in his front yard through one of the windows in the district's administration building. Her parents live right across the street. West's mother graduated from R.A. Long High School and her father graduated from Mark Morris High School.
"She would often talk about her family that still lives there and what that meant to her," said Selma Powell, director of the special education teacher training program at UW.
One of four siblings, West's family connections in Longview run deep.
Her sister, Deborah Johnson, was promoted to captain of the Longview Police Department in 2011. In addition to her regular police duties, Johnson also works with juveniles who have mental health needs, West said.
Her brother, Harold West, works as a chiropractor in town and coaches soccer at Mark Morris High School.
And with 11 nieces and nephews either attending or graduating from Longview schools, it's fair to say West has some skin in the game.
Special ed challenges
West turned down multiple retention offers from UW to take her new job, which will pay $125,341 in 2017-2018. She's replacing longtime district employee Rod McHattie, who made $125,185 in the last academic year. McHattie retired in the spring after spending 29 years with the district.
West is stepping into a new administrative role that comes with a host of challenges.
While one-fifth of Washington teachers leave the profession within the first four years of their career, the problem is especially pronounced in special education.
You have free articles remaining.
According to a 2016 survey by the Office of Superintendent of Public Instruction, 64 percent of principals said they were struggling to find certified special education teachers. That's nearly twice as high as the next most reported staff shortage, elementary school teachers.
"The bottom line is that it's a tough job," West said. "You've got to have the heart for it. I think every district in the United States is experiencing that with special education. We just simply have a massive shortage."
At a national level, the numbers are bleak.
According to the National Coalition on Personnel Shortages in Special Education, 49 states report a shortage of special education teachers. More than 80 percent of special education teachers report that there are not enough professionals to meet the needs of students with disabilities, while 90 percent of high-poverty school districts report difficulty attracting highly qualified special education teachers.
For context, 10 of Longview's 13 schools are considered high poverty based on the percentage of students who qualify for free or reduced-price lunch.
About 14 percent of the district's students receive special education services. That translates to 927 special education students for the 2017-2018 school year.
Teri Nickerson, a special education teacher who's taught in Longview for 33 years, said part of the reason why the district has a higher- than-average special education population may be due to the presence of LifeWorks, a Longview nonprofit that offers services to people with disabilities.
"People come to the community because of their support," she said.
West said one of her biggest challenges as a new administrator will be to devise strategies to attract and retain highly qualified teachers.
West said she's already developed one-year, three-year and five-year plans, which include several audits to ensure teachers have the support they need to be successful.
One of the best ways to retain teachers is to provide excellent coaching and professional development opportunities, which West has spent much of her career doing.
College connection
West's university connections and the personal relationships she's built over the years could make Longview a destination for special educators.
Already, West has leveraged her connections with UW and named the Longview School District as partner with the school on several grants.
West also helped author several additional grant proposals that could lead to additional research partnerships with the University of Washington.
"I think her network of relationships across the state will help inform some of the policies she's able to set in place in Longview," Roberts said. "Beth is really open to keeping that research partnership strong," she said.
But West said she also wants to make sure the special education department has a strong foundation before she starts to scale up.
Fortunately for West, Longview is actually in pretty good shape in terms of special education staff compared with other districts.
At a special education directors meeting a couple of weeks ago, West said that most local districts still had five or six open positions. In comparison, Longview only has one open special education position, which West plans to fill with a long-term substitute she feels good about.
"It's an exciting time to join a district that's establishing a new vision with the new leadership team," West said.
Correction: This story has been updated to reflect Dr. Elizabeth West's correct age.
Get local news delivered to your inbox!
Subscribe to our Daily Headlines newsletter.