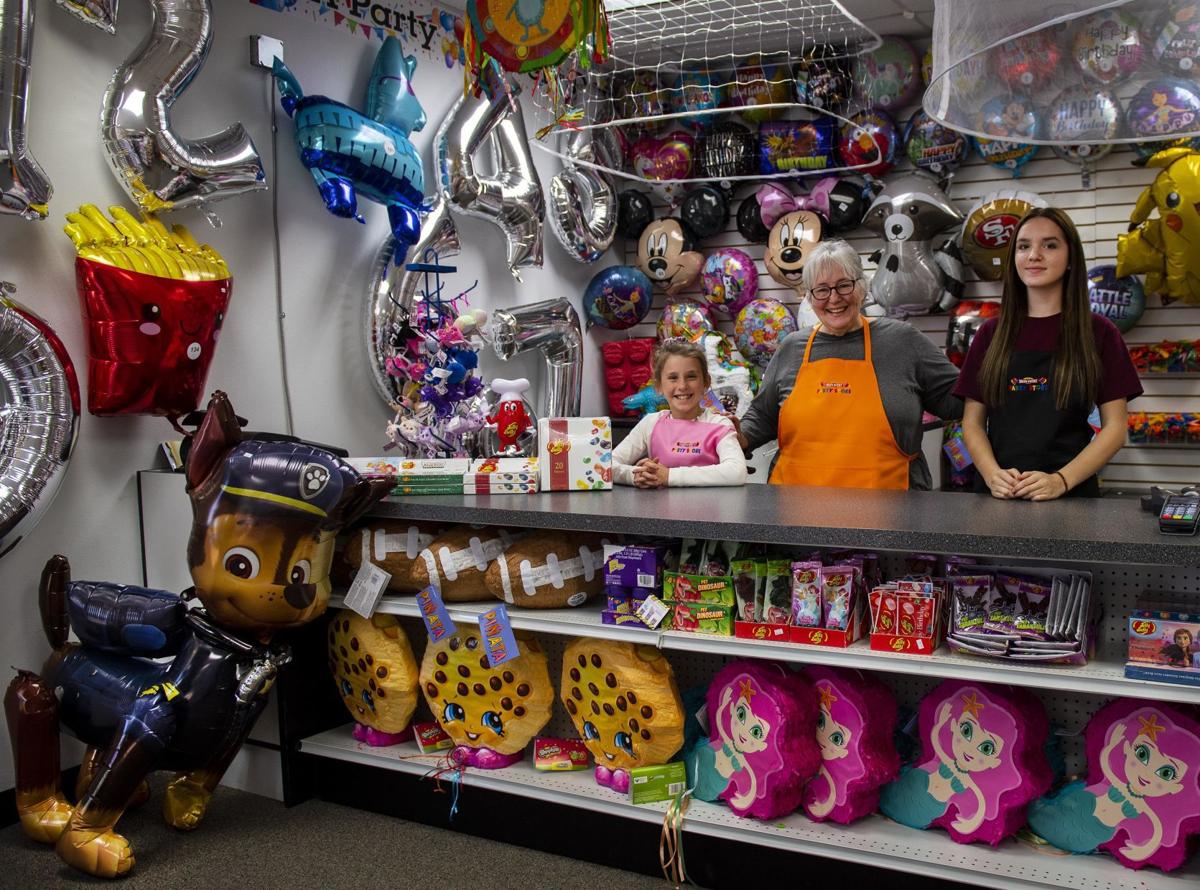 Planning a princess-party?
How about an actor to play the Grinch or Snow White?
A new Longview party store may be the place for you to call. Nancy Doyal and Nikki James opened the Main Event Party Store on Ocean Beach Highway earlier this month as a place "not just to come and buy a balloon."
"I wanted to give people good memories," James said Monday. "I want parents and grandparents to be able to give kids something they will remember."
Main Event sells decorations and party supplies for a number of holidays themes. It rents bouncy houses, karaoke machines, tents and sound systems. It also offers singing telegrams and actors who dress up for theme parties to make the events "as real as possible" for kids, Doyal said.
The store's inventory will change as trends and holidays come and go, Doyal said. James said the store will keep up on the latest fads, and they have fun researching the different themes.
Along with classic party themes such as princess or dinosaurs, the store carries supplies featuring characters from movies and games. Doyal said right now some of the popular themes include include unicorns, rainbows and video games Fortnite and Minecraft.
Doyal said they were surprised when a cardboard cutout of President Donald Trump became one of their popular items.
Products aren't limited to what is in stock, Doyal said, and they can order whatever a customer wants.
Doyal and James are both retired and decided about a year ago to open the shop in Longview after traveling to Vancouver to buy party supplies.
"We could have stayed retired, but how fun of a business is this?" Doyal said. "It's a needed business, but more of a celebration for the kids. We just love it. ... It just brings joy to us."
Doyal said she is the party planner for her family and has organized themed family reunions for years. Family members remember the events years later, and Doyal said she wants to leave everyone in the community with such special moments.
Although it's been open for just a week, the store has received a good response so far, Doyal and James said.
They said they hope to use the store to be part of the community and give back.
"We want to help the community grow in a positive way," James said.
The Main Event will hold a grand opening from noon to 5 p.m. on Saturday, Nov. 23. Staff and volunteers will be in costume as characters available for parties, and there will be free food and drawings, Doyal said.
Get local news delivered to your inbox!
Subscribe to our Daily Headlines newsletter.