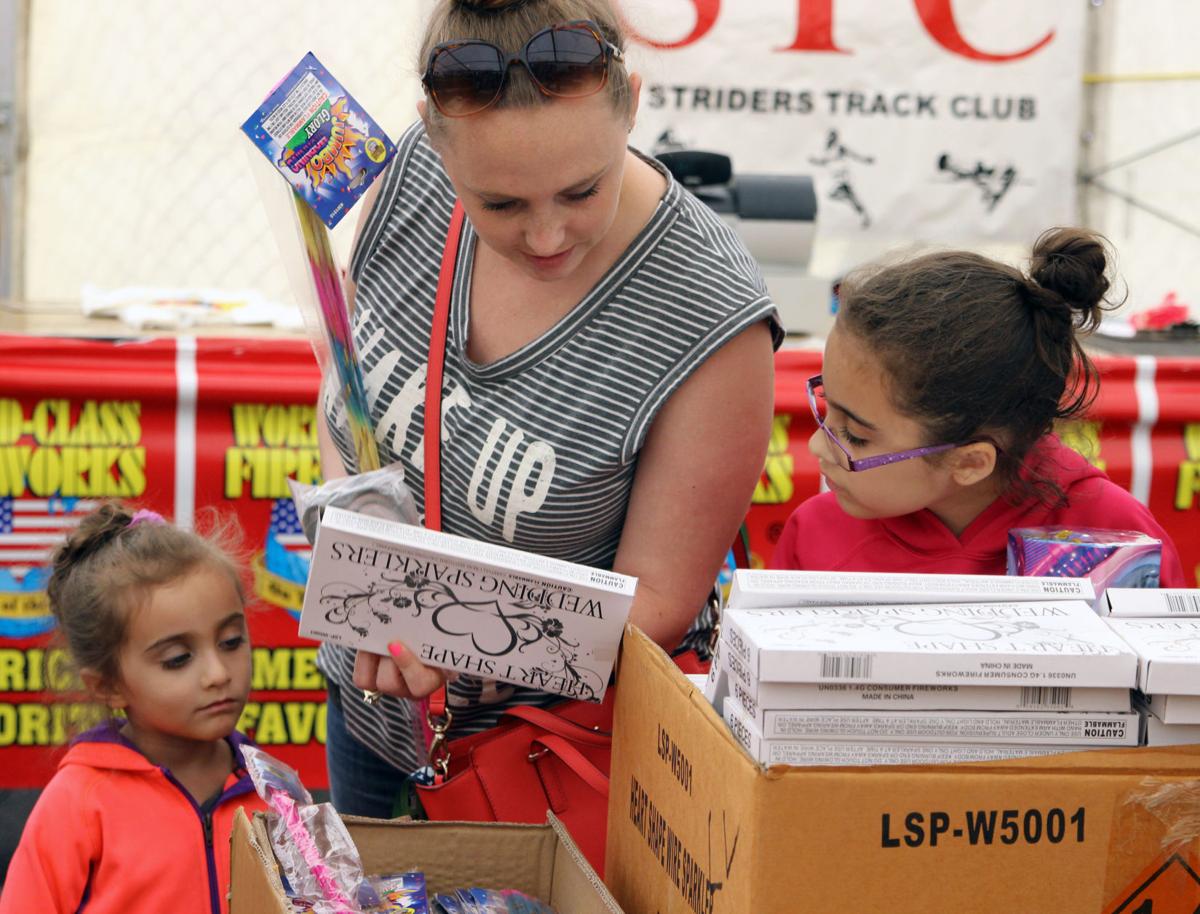 Longview City Council Thursday voted down proposed fireworks restrictions, dealing a second major blow to Kelso Councilman Jill Hill's crusade to cut down the days when they can be sold and used.
Councilwoman Mary Jane Melink brought the proposal to the council. It mirrored the same request Kelso City Council rejected on Tuesday.
The change would have halved the number of days fireworks could be sold or used. They will remain legal from June 28 to July 5.
Melink said her constituents complain each year about fireworks exploding weeks before July 4.
Long-time city activist Bill Kasch said the fireworks create an "uncivilized" environment.
"That's not the purpose of the Fourth of July," Kasch said. "My wife and I can't leave our house. … I can't sleep. We can't go anywhere."
However, Karen Gower, a representative of American Promotional Events, Inc., said it is the illegal fireworks that create the loud concussions that shake houses and hurt people's ears. The nationwide group distributes fireworks to local nonprofits, which sell them to raise money for their causes.
Police Chief Jim Duscha said that his officers must actually see the fireworks go off to make an arrest. And even then, it is impossible to tell if the fireworks were legal or illegal once they have been launched or detonated.
"We could have a police officer on every corner and we still could not enforce this law 100 percent," Duscha said.
Councilman Chet Makinster pointed out that a couple hundred signatures on Hill's petition represents a relatively small portion of the 37,000 people he represents in Longview.
"There's a law in the books," Makinster said. "You can cut it down to four days, but what's changing? … I can't support a law that you can't enforce."
Melink said she recognized that the fireworks laws are difficult to enforce, but she urged the council to consider the motion a compromise.
"Most of the laws on the books are a challenge to enforce 100 percent," Melink said. "I believe this moves us in the right direction to recognize that this is a problem in our community."
Melink and Councilman Ken Botero voted in favor of the proposal, but the other members voted "No."
Get local news delivered to your inbox!
Subscribe to our Daily Headlines newsletter.