Three employees of Lower Columbia Community Action Program, or CAP, and two volunteers dispersed more than 2,000 eggs to hundreds of households in nearly two hours.
Five dozen eggs provided by the United States Department of Agriculture were packed in brown grocery bags and given to each family. Still, people asked for more especially for family members and neighbors who couldn't wait in the line that almost stretched three city blocks.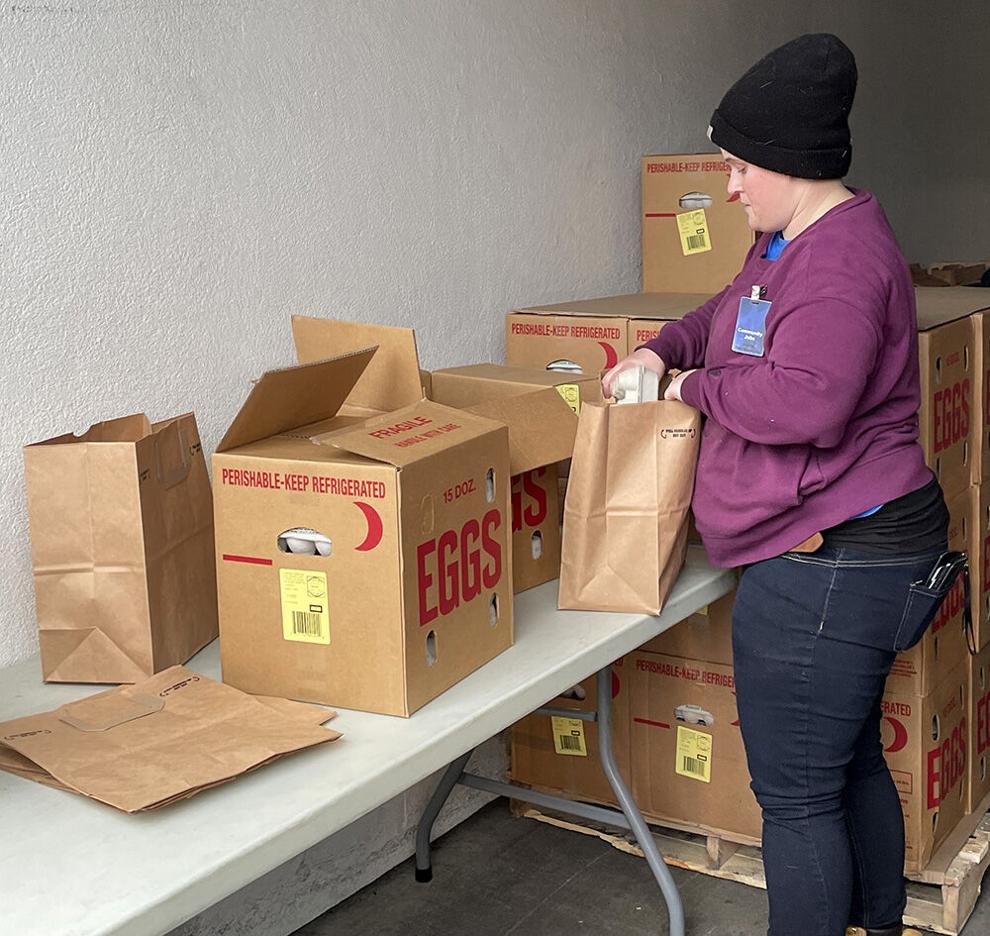 Car after car maneuvered through the parking lot and others walked up to receive their share. One of those appreciative folks was longtime Longview resident Heather Childress.
"We're all in a pretty bad place, but there's help when you need it," said Childress.
Lower Columbia CAP Executive Director Ilona Kerby estimated that about 625 to 700 households received eggs Friday. The 2,600 eggs arrived yesterday, and news of the event spread quickly on Facebook.
"We get weekly deliveries from USDA and the only times we do a special distribution is when perishable items come that will not hold until our next scheduled commodities day or if we don't have the capacity to properly store them until a regular distribution day," she said.
According to the Bureau of Labor Statistics, the price of eggs rose 59.9% from December 2021 to December 2022 — about 11% higher than in November.
The cost of eggs has gotten so out of hand, people have smuggled eggs from Mexico into the United States.
According to a U.S. Customs and Border Protection press release, Operations Director Jennifer De La O said, "There has been a large increase in the volume of prohibited food items, such as raw eggs and raw poultry meat, brought by travelers from Mexico."
POLL: Are you eating fewer eggs?
The price of eggs has risen almost 60% over a year. Is the increase causing you to eat fewer eggs?
You voted:
However, organizations like the farmer-led advocacy group Farm Action point fingers at "a handful of powerful corporations" who they claim are price-gouging the public.
Childress said she appreciates CAP and is hoping for a quick end to the hard times.
"With all the support and the people around town that do the donations and put on events like this," she said, "I think we'll be back to a place where so many people don't need that much help."
Editor's note: This story has been updated to include the correction street where cars were lined to receive donations.