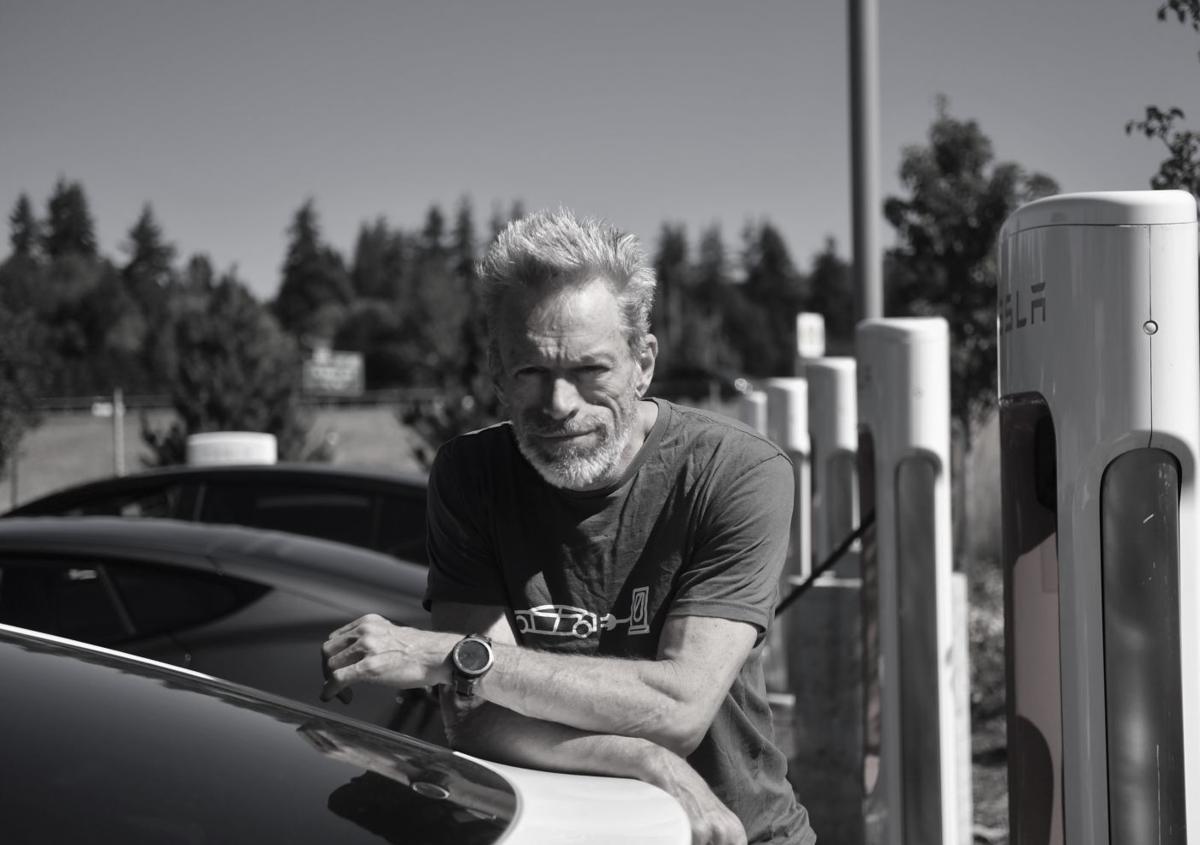 Brian Thompson can more or less count his major auditions on one hand.
He played a lead villain in the Sylvester Stallone action film "Cobra" and a supporting villain in "The Three Amigos." On the television side, he's likely best known for a recurring alien role on "The X-Files" or for popping up across multiple Star Trek series.
The Longview native's next role will have a different kind of high-profile attention. Thompson plays an assassin in "The Tragedy of Macbeth," a black-and-white Shakespeare adaptation directed by Joel Coen of the Coen Brothers, starring Denzel Washington and Frances McDormand, and premiering on opening night of the New York Film Festival.
"These are people whose work I revered for decades. It was a pinch yourself moment," Thompson said.
Thompson began acting while at Mark Morris High School, but his experience with Shakespeare largely came during college. Two years before landing his first on-screen role in 1984's "The Terminator," he appeared at the Colorado Shakespeare Festival playing supporting roles in "Macbeth" and "As You Like It."
Even before COVID required many auditions to be done remotely, Thompson preferred the pre-recorded option for most auditions. Thompson said he'd battled nerves about auditioning since his career began in the early 1980s and often worried his best performances happened while he prepared at home. Getting multiple takes on his home video setup made the process much easier.
His taped audition for "The Tragedy of Macbeth" went well enough to land him an in-person audition. Thompson arrived at the Hollywood studio to find himself in a room with Coen and McDormand, who had recently won her second Academy Award for Best Actress. McDormand played Lord Macbeth as they went through a scene together.
"I'm about four lines into the audition and I'm looking at Fran and going, "Holy smokes, this is the best Macbeth I've ever seen," Thompson said.
He landed the role as one of the assassins recruited by Macbeth in his violent scramble for power. Thompson and the other cast members went through an extensive set of rehearsals and practices before the movie began shooting in February 2020.
The scale of the preparations was a change of pace for Thompson, who has more often appeared in independent films or single episodes of television shows this decade. Thompson said it was also the quietest set he'd been on, as many of the actors and crew were eager to hear what Coen had to say.
The movie was just over halfway through filming when COVID shut everything down in March. Thompson's best point of comparison for the upheaval that followed was seeing Mount St. Helens erupt back in 1980.
"Everybody at Warner Brothers was packing up and cars were streaming out of the studio in the middle of the day. It was get the heck out of Dodge time, and it was eerie," Thompson said.
Filming didn't resume until July, when protections behind the scenes had ramped up considerably. The actors and crew were regularly given rapid COVID tests to screen for the virus. Thompson said to limit possible exposures, they were often the only production allowed near the soundstage.
"The Tragedy of Macbeth" makes its debut on Sept. 24 at the New York Film Festival. The film is being distributed by Apple and A24, so it will be widely available for home viewing on Apple TV+ in the near future. Thompson said he wasn't sure if the movie would be available in movie theaters near Longview as part of its rollout, or how many people would end up seeing the movie through the streaming service.
"I want everyone to see it, but I know the reality of Shakespeare, especially shot in black and white. That's a tough sell," Thompson said.
Thompson lives with his wife on a farm in northern Oregon and still regularly comes through Longview to see high school friends and former coaches when he isn't taking on roles.