A 67-year-old Longview man was found alive in the woods Friday morning after enduring five nights of freezing temperatures with nothing to eat but a Snickers bar and a water bottle, according to authorities and the man's family.
But the improbable turn of events came with a bitter discovery: Doctors at St. John Medical Center found late Friday that Richard Sturm has a brain tumor, which is very likely the reason he became disoriented and lost, said his family said.
Sturm had been missing since Sunday evening, when he left his daughter's house in Castle Rock to return to his home in West Longview. Until Friday, Sturm had been hunkered down inside his disabled truck, wrapped in blankets and scraping ice off the truck's hood for drinking water.
Throughout the week, temperatures plunged into the teens in what became the region's most frigid cold snap in four years. Still, Sturm's daughter Julie Nelson said she never gave up on finding her father alive.
"I know he's out there and I know I can bring him home," she recalled thinking.
A hunter found Sturm Friday ditched off a small logging spur several miles from the end of Germany Creek Road, high in the Willapa Hills northwest of Longview. An ambulance whisked Sturm, cold but alert, off to St. John Medical Center, where he was treated for hypothermia and dehydration.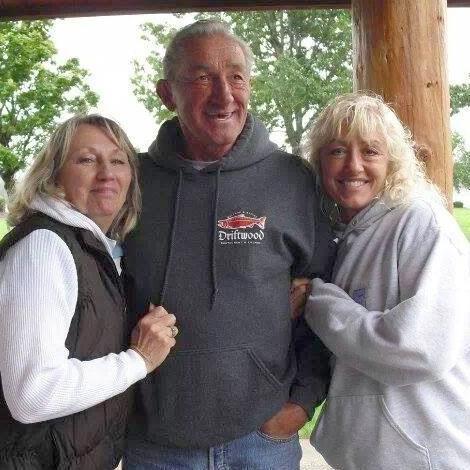 Nelson learned of her father's rescue at about 10:20 a.m. Friday and announced the rescue on Facebook: "Thank you to everyone who has been helping get the word out, doing the searches and also praying — Please help us SCREAM the GOOD NEWS!" read her Facebook post. "WE FOUND HIM! He is ALIVE! More news will be posted, but for now, we need to take care of him."
Nelson said in an interview Friday that, in recent weeks, her father has been disoriented and confused. The confusion came and went, she said. After Sturm's rescue, doctors at St. John performed a CT scan and discovered a brain tumor, she said. By early Friday evening, an ambulance was taking Sturm to Oregon Health & Science University in Portland, where a neurologist would examine Sturm.
Despite the diagnosis, Nelson was jubilant Friday evening, saying she had not yet fully absorbed all that had happened. She said she wishes her father had never gotten lost. But she also called the ordeal "a blessing in disguise" because it may have otherwise taken months to diagnose the tumor.
Nelson said she spent the last five frantic days doing everything she could to find her father. She called the sheriff's office, the newspaper and the local radio station and posted alerts on Facebook.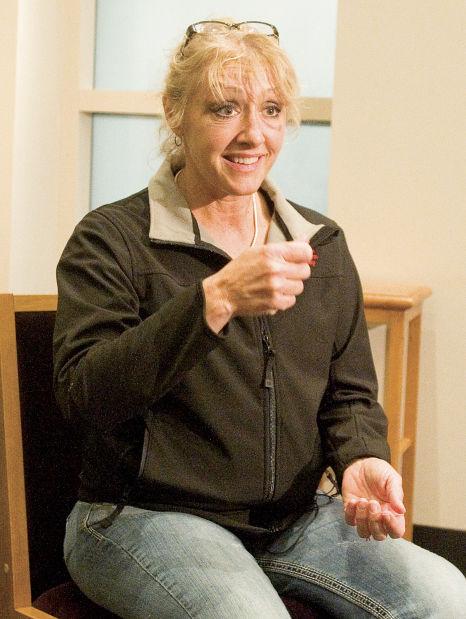 Scores of volunteers, many of them strangers, responded and began to scour the woods. Sturm, a retired paving company supervisor, is well known in the community, and his friends and family eagerly took up the search. On Tuesday morning, his family members spread a map across a dining room table, divided it into sectors and began sending out volunteer search squads. In all, about 75 people participated, Nelson said.
"Social media was huge, huge," she said. "We have a very strong community here. Everybody stepped up."
She monitored Sturm's bank account and even took out a credit report to see if he had any accounts the family didn't know about. On Thursday, Nelson and her family rented a plane and pilot and recruited another volunteer pilot in a second aircraft to fly over the area, but the tree canopy prevented them from spotting Sturm's pickup.
Deputies and others searched for Sturm, but given the number of days and the cold weather, authorities started to fear the worst, said Cowlitz County Sheriff Mark Nelson — no relation to Julie Nelson. Deputies heard a report that Sturm had turned toward Castle Rock from the Four Corners area, so most of the search Friday morning had concentrated on the east side of Interstate 5, he said.
Sturm had left his daughter's house in Castle Rock Sunday evening. As Nelson had suspected, Sturm intended to use Delameter Road, Woodside Drive and Coal Creek to return to his home. But he decided to visit this cousin in the Germany Creek area to show him a newly mounted deer's head. He turned off on a logging road, got lost and eventually ditched his trucked down an embankment.
The pickup's battery died, and Sturm did not have any heat for most of the ordeal. Sturm, an experienced hunter, donned three sweatshirts and a jacket, wrapped himself in several blankets that were kept in the truck, and stayed put.
"It was probably a very wise thing with the weather being what it was," Sheriff Nelson said. "Staying in the vehicle keeps you out of the wind and keeps you dry."
The hunter who found Sturm had been searching for him Friday morning on a logging road that Nelson described as "a spur of a spur." She said the family and other volunteer searchers had scoured the same area, but Sturm's truck was too far off the road to be seen.
In October, Sturm and his family began using an iPhone app called Life360 that allows family members to track each other's locations using satellite signals, Julie Nelson said. But it did little good. On the night he vanished, Sturm had left his phone at Nelson's house.
She waited about an hour for him to call to let her know he was home safe, then drove to his house to check on him. He wasn't home. Nelson called his friends and other family members, but nobody had heard from him.
By Friday, her birthday, Nelson said she could no longer bear her father's absence. Her family has a Friday tradition of buying pizzas and gathering at Sturm's house for drinks, she said.
Nelson said she screamed with joy when she got a call explaining her father had been found alive. She immediately drove out to Germany Creek Road to meet her dad. A Cowlitz 2 Fire & Rescue crew was bringing Sturm down to State Route 4, where he was to be loaded into an ambulance. Nelson said she became so emotional on the way to the rendezvous that she had to jerk her car to the road's shoulder and stop.
"I am elated. No. I'm ecstatic. I cannot express the gratitude we have for everyone that helped," she said during a phone interview while riding to the hospital in her father's ambulance. "The whole community was involved in this."
Nelson said her father is lucid and understands his diagnosis and everything that lead up to it.
Asked what he told her about his ordeal, she said, "He said he did a lot of praying. He did a lot of thinking."
"He's really quiet since he came out of the woods," she said. "He's in good spirits, but he's not real talkative. ... Can you imagine being alone for five days?"