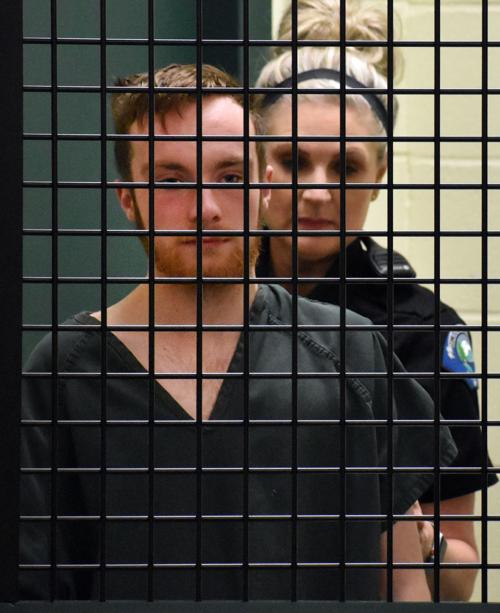 Longview police Tuesday arrested a 20-year-old resident of the Community House homeless shelter who is suspected of kidnapping and raping an eight-year-old child who also lived there.
A police report in William Hummels' arresting documents said he has been investigated as a suspect in five separate cases since 2010 involving reported "sexual deviancy type behavior (and) assault with sexual motivation."
He was never charged. Otherwise, Hummels has no prior criminal history, according to both defense and prosecution lawyers.
Community House Executive Director Frank Morrison declined comment on most aspects of the investigation Wednesday, but said the suspect was a single man who had been living in the facility since Dec. 9.
Morrison said Community House performed a background check which did not flag the man as a sex offender.
Cowlitz Superior Court judge Gary Bashor Wednesday set bail at $500,000, as prosecutors had requested.
The Longview shelter houses hundreds of children over the course of the year.
According to court documents, Community House Director Holly Von Roch contacted Longview police Tuesday morning after Hummels came to her office and admitted to molesting another resident's child.
This was the second incident in one week in which Hummels had allegedly made sexual contact with a child, an investigating Longview officer determined.
Hummels agreed to an interview with an officer at Community House and admitted to having sexual contact with the child. He was then arrested and taken to Longview PD for further questioning.
In that interview, he said he had also been "talked to" before for behavior such as putting his arm around and grabbing the child. Court documents do not specify who warned him.
Hummels then admitted that within two days of meeting the child, he made a plan to take him to the public restroom at Lake Sacajawea by St. John Medical Center (the bathrooms are on the opposite side of the lake, near a playground and picnic shelter). He admitted to having sexual conversations with the child that made the child uncomfortable.
He told detectives that he didn't know it was against Community House policy to be alone with a non-family child, but a detective later learned he manipulated the child's parents by telling them that Von Roch said it was okay.
Hummels said that on Feb. 22, he took the child to the park, again having a sexual conversation along the way, according to court documents. The child began to cry and asked to go home during the walk, Hummels admitted. Hummels admitted that he refused to take the child home and instead "picked him up" and carried him toward the park. The child screamed "about three times" asking to go home, Hummels admitted.
Hummels said he then pushed the child into a park bathroom, locked the door and forced the boy to have oral sex. He told the child to not say anything about the incident and promised to take him to McDonald's for dinner, according to court documents.
In an interview with detectives, the child also said Hummels sexually assaulted him.
Hummels was arrested Tuesday on suspicion of rape, child rape and kidnapping, all in the first degree.
During its last two-year contract with Cowlitz County, the Community House program served 167 families, including 306 children, County officials said in November. About 60% left the shelter for permanent housing.
The shelter was founded in 1988 and depends on a combination of public funding and private donations.
Get local news delivered to your inbox!
Subscribe to our Daily Headlines newsletter.