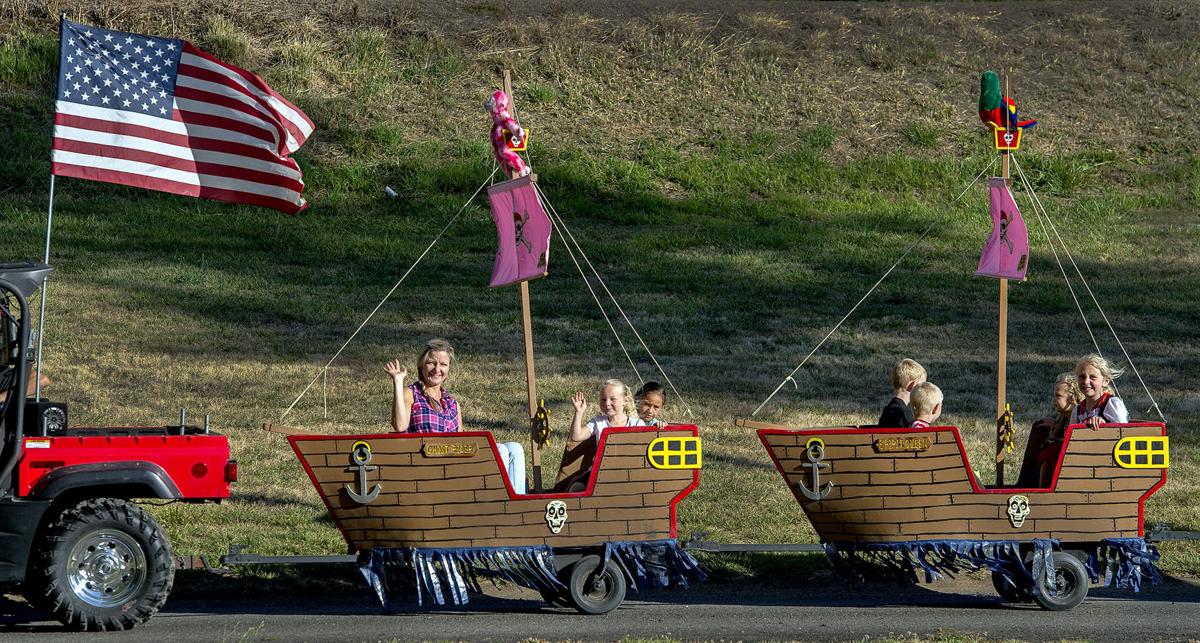 Three local police departments are hosting celebrations Tuesday as part of a national annual event to bring law enforcement and citizens together.
Outdoor events in Longview, Kelso and Rainier will be hosted by the city's officers in honor of National Night Out.
For nearly 37 years, millions across the country have participated in National Night Out where officers throw gatherings — from minor cookouts to large festivals — on the first Tuesday in August to promote local police programs, like neighborhood watches and drug prevention efforts.
CASTLE ROCK — For the first time, a smaller local police agency has joined the countywide SWAT team, which has historically been comprised of …
Cowlitz County Sheriff Brad Thurman called the celebration "a going away party for crime." The event helps locals build trust with police to report crimes and "create a safer community," he said.
"It sends a message to the community to come and hang out with law enforcement in a relaxed setting," Thurman said.
Sheriff's office deputies — including the K-9 unit — will be at the Longview and Kelso events, he added.
Grab free hot dogs, chips and drinks 5-8 p.m., Tuesday, at Archie Anderson Park in the Highlands neighborhood with the Longview Police Department. Other groups, including the Longview Fire Department, and the nonprofits Youth and Family Link and Longview's Highlands Association, will also join.
The Rainier Police Department will host its event across the river 5:30-7:30 p.m., Tuesday, at Rainier City Park, featuring sack races, sidewalk chalk, hot dogs, chips and cotton candy. Safety items like bike helmets and smoke detectors will be handed out and the local fire department will offer COVID-19 vaccines.
The Kelso Police Department's event runs 6-8 p.m., Tuesday, at the Tam O'Shanter Park in Kelso. The celebration will include hot dogs donated from Kelso's Foster Farms, as well as chips and water from local grocery stores, said Kelso Police Chief Darr Kirk.
Local car clubs will display classic vehicles, and other organizations, like the National Guard, will join. The city council will hold its meeting at 6 p.m. at the park. Kirk said the department "always looks forward" to National Night Out, their largest annual event, where roughly 1,000 people attend.
Last year, the roughly 15-year-old celebration was canceled due to the pandemic. This year, kids can grab popsicles, climb a rock wall and learn they can count on the police to keep them safe, he added.
"I think its just one more way to improve partnerships with everyone," Kirk said. "It lets them know we are there to help them and they can talk to us."