Longview firefighters rescued four dogs and four cats from a house fire Monday afternoon after neighbors reported smoke coming from the roof.
Both residents of the home were gone when the fire started, but several family pets were inside the home, according to a Longview Fire Department news release. Firefighters arrived around 2:30 p.m. to the house in the 500 block of 15th Avenue and found the neighbors trying to rescue the pets — an action the department warns against, according to the release.
"If a fire breaks out in your home, get out and stay out, and don't re-enter until after the fire department advises it's safe to do so," the release says. "There is no pet or personal belonging worth risking your life."
Firefighters got the neighbors out of the house and quickly extinguished the blaze. Then, crews searched the home for humans and animals.
"The fire was declared under control approximately 10 minutes after firefighters arrived. However, the search and rescue operations took much longer as the animals were spread throughout the (one-and-a-half) story home, many hiding," the release says.
You have free articles remaining.
Firefighters found four cats and four dogs in the house. All of the cats were in critical condition from smoke inhalation, and crews "aggressively resuscitated" the cats with oxygen until county animal control arrived to take and further treat the cats, the release says. None of the dogs needed medical care, the release says.
Animal Control later told firefighters that all the cats are improving and are expected to survive. The cats will stay in protective custody until the family can pick them up. (The dogs were left in the family's care.)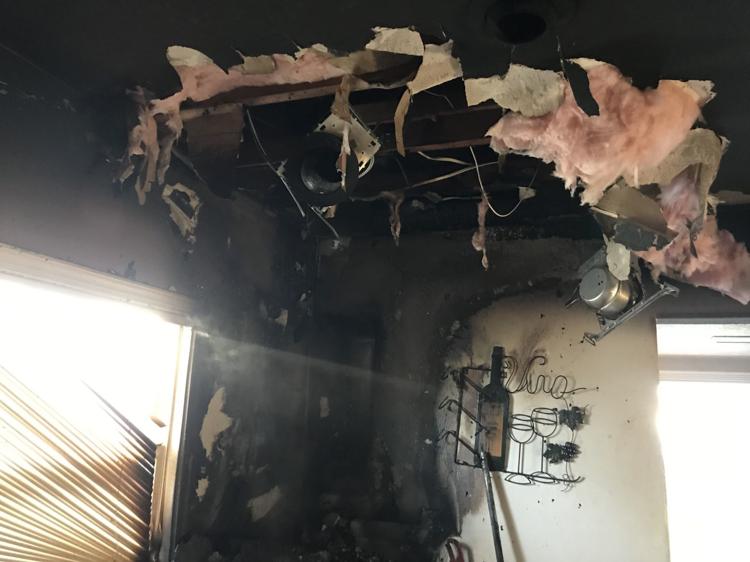 Investigators think the fire started in the kitchen, though the exact cause has yet to be determined, according to the release. Damage to the house could exceed $40,000, the release says.
The American Red Cross will provide short-term assistance for the homeowners, according to the release.