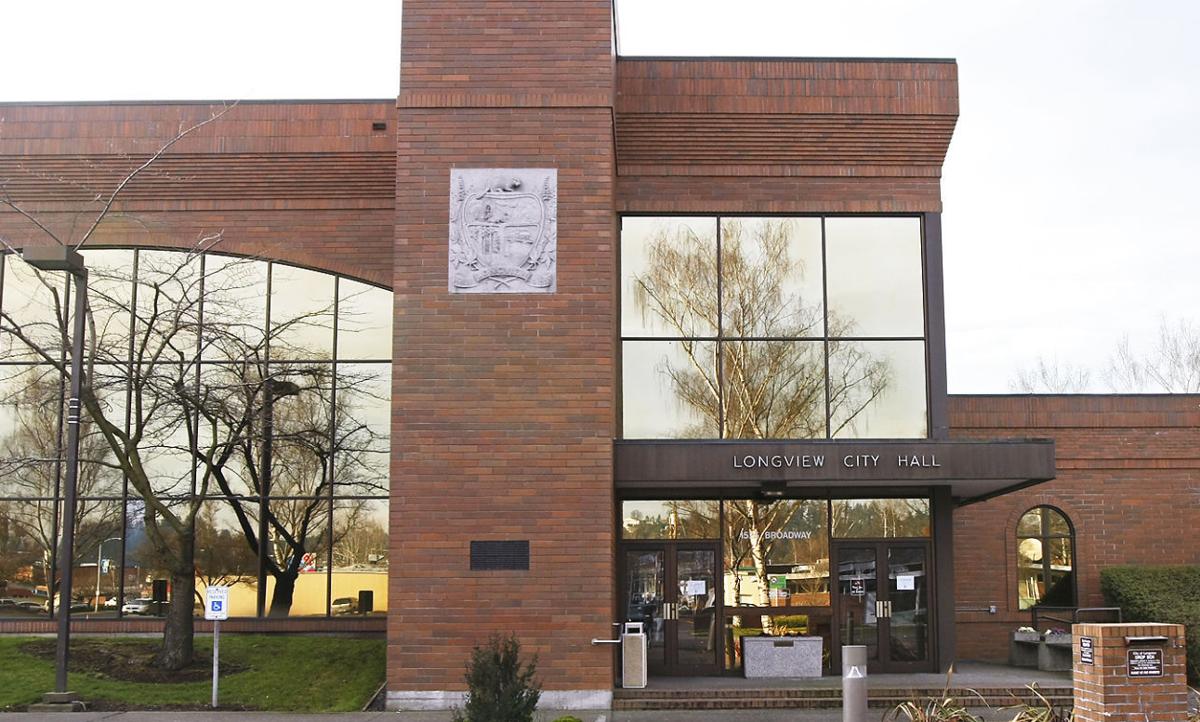 Longview Council member Ruth Kendall and Longview Mayor MaryAlice Wallis pulled a proposed resolution that would have canceled or fined any unpermitted events in Longview during the pandemic from the council agenda at the start of Thursday's meeting, saying it was redundant.
However, the public comment portion of the meeting was dominated by voices both for and against the planned July Fourth "We the People" event, which the resolution named. Sixteen people commented Thursday night, the majority against the event. The council extended the half-hour limit on public comment to accommodate everyone who wanted to speak.
Event organizer Larry Wood said he believed that as a first amendment gathering, his event, which he said would draw 10,000 people and include food carts, live music and children's games, was not subject to applications or fees.
"I feel like I'm not being dealt with fairly," he said.
But Marilyn Melville-Irvine told the council she applauded the resolution even though it was stricken from the agenda.
"Being around this area and seeing how many people don't wear masks and then having a three-day event seems pretty inappropriate at this time," she said.
Longview resident Hollie, who did not give her last name, said she was worried because she saw security jobs advertised online for the event.
The posting on Indeed.com asks for experience as a security guard, law enforcement office or member of the military for a one-day job. It says the job might include watching entrances or maintaining integrity of a perimeter.
"They want military-trained security guards for this event paying $15 an hour. It does not say if they will be armed security guards, but it is my fear they will be armed," she said.
She added that she thought fines for unpermitted events should be stiffer, because "this a pandemic. This is not normal times."
Lori Bashor said it seemed that the event was "much more than a first amendment expression" and said she was disappointed that the resolution had been removed.
"It's not necessarily a protest. It's an entertainment event," she said. "I would therefore suggest that this event be strongly discouraged because if a lot of people become exposed and infected it will keep our county in Phase 2 and we will not be able to move forward."
However, Landon Wood said it was a protest, albeit an nontraditional one.
"It's a protest, but its not an conventional protest. Frankly, we're not going to be holding signs on the side of the road because we're not trying to express that. We're trying to express that we disagree with the closures and we're going to do that by going about our traditional lives that we would," he said.
He said he guaranteed that everyone planning to attend was fully aware of the risks of COVID-19.
"There's a lot of people who disagree, and they don't need to be at the event that day," he said.
But Teresa Purcell of Longview said it would affect more than just those who chose to attend.
"We're seeing the highest number of COVID cases we've seen, and for the city of Longview to have a large event ... we will be paying the price for this for months to come," she said. "This is going to actually slow our reopening. We're very anxious to get the community reopen."
She said while she loves the Fourth of July in Longview, "we are in unprecedented times."
"I would really encourage you to be courageous to standing up to this," she told the council.
Wallis said at the start of the meeting that she and Kendall had decided to remove the resolution because it was redundant, as those rules are already in effect in the municipal codes.
"We want staff to know we support their efforts to uphold the city code. As councilors we honor and uphold our oaths to protect the public safety of the citizens of our city," she said.
Kendall added that she proposed the resolution after hearing from many constituents "expressing their concerns about the event and asking for action by the council."
After the resolution was added to the agenda Wednesday, council member Mike Wallin emailed the council a counter resolution Thursday evening before the meeting that removed mention of fines and called for events to be canceled, postponed and rescheduled. He did not introduce it as Wallis and Kendall pulled the resolution.
In response to questions about the timing of the resolution, City Attorney Jim McNamara said there was "no impropriety at all in how this resolution was brought forward."
"The mayor has the right pursuant to council rules to add an item to the agenda at any time," he said, adding that he wanted to "just lay that question to rest."
McNamara also clarified that the city is not prohibiting people from going to the park to celebrate the Fourth of July.
"Nothing is further from the truth. The city has no intention of being the mask police or the social distancing police," he said.
However, he said the city was concerned by the unpermitted event and wanted to make sure the public knew it was not city-condoned.
"We did not really know until fairly recently that Mr. Wood intended to have this event contrary to city ordinance. That's when it became apparent that maybe council would want to take a more forceful stance to notify the public that this is not a permitted event," he said.
In other business, the council:
Approved the rezoning of the St. Helens Market lot to high-density residential to build three-story apartments.
Adopted the six-year transportation improvement program, a priority listing of federally-funded or proposed transportation-related projects.
Re-approved an agreement to install and operate a small cellular telecommunications system with Cellco Partnership, which operates as Verizon.
Adopted another agreement to install and operate a small cellular telecommunications system with Woden LLC.
Get local news delivered to your inbox!
Subscribe to our Daily Headlines newsletter.