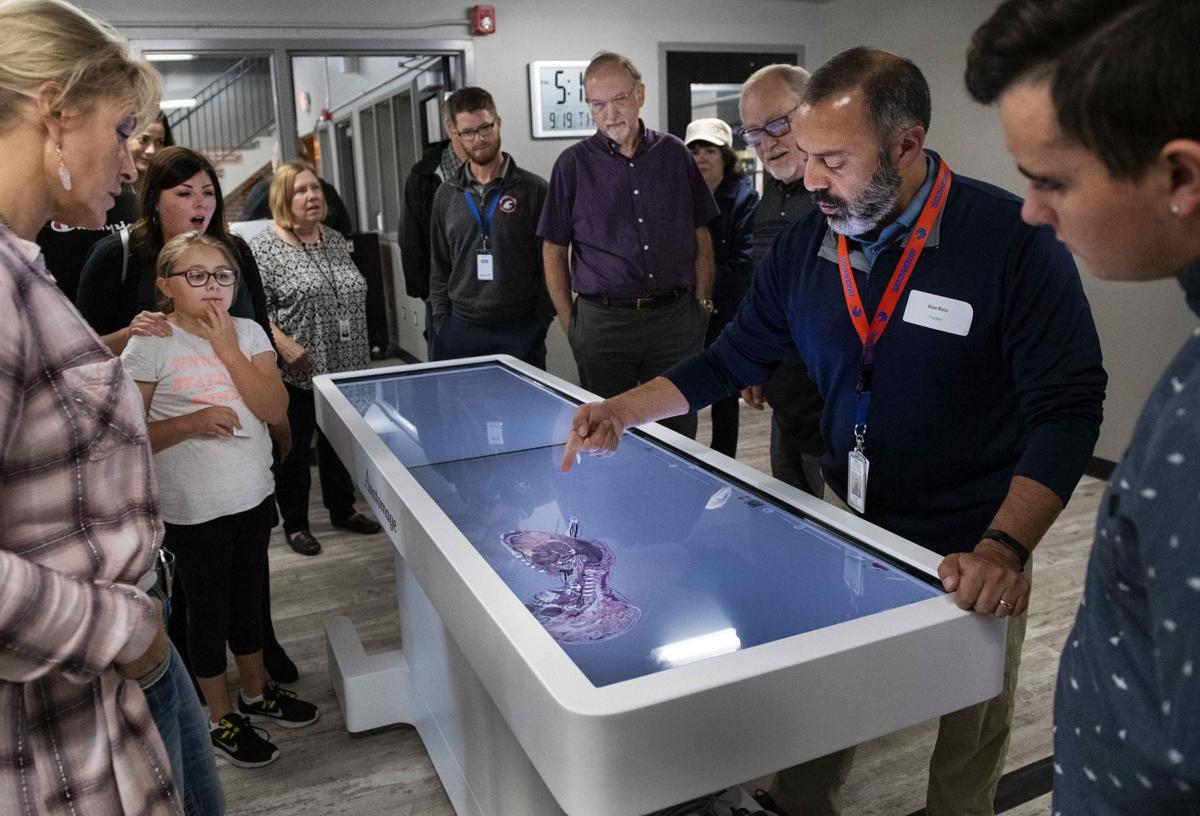 Future Longview students will have more career and technical education options in the coming years after the school board approved a proposed 2021-2025 five-year plan at its Monday meeting.
Director of Career and Technical Education Bill Ofstun proposed adding professional development opportunities for teachers, expanding the culinary arts program to a district catering model, adding agriculture classes at Discovery High School, offering more middle school level options and strengthening internship options through local partnerships in the 2021-2022 school year.
"Partnerships are the growth area for the future," he said, because COVID-19 had limited those opportunities this year.
He said facility updates and upgrades also are on the books for the next five years, including adding more soundproofing between the STEM lab at R.A. Long and the metal shop, which share neighboring spaces.
The district currently has 40 two-credit sequence applications awaiting approval from the state superintended of public instruction, covering 23 program area combinations. The options are a new way for students to meet graduation requirements, recently approved by the Legislature.
Ofstun said to create the sequences, the district both paired courses that could make good job pathways and also reviewed what other school districts had submitted to see if there were similar classes in Longview that could be paired.
Due to COVID-19, 14% of grades in the second semester were failing grades, according to board documents, but lab-intensive courses represented only 4% of all failing grades.
"I imagine this is in part due to the high interest level," Ofstun said. "If students are passionate about the work they're engaged in they're more likely to complete the work in that class."
Ofstun said the success was also from extensive planning over the summer to make sure lessons that would not work remotely were replaced.
"The challenge is that kids many be successful in the work that they've done but may not be along as far in skills as usual," he said.
Ofstun said to help correct that, CTE labs are open extended hours and may be included in this summer school's offerings.
Early learning numbers down
The board also heard an annual early learning report that enrollment was down at the district early learning centers, Broadway Learning Center President Megan Shea-Bates told the board. There are about 75 spots not filled as of January 2021, she said.
"I really want to draw the board's attention to we are seeing a drop in early learning enrollment and parents participating in early learning intervention," she said.
However, Broadway has served all its students in person since Jan. 11, Shea-Bates said, and was one of the first schools that offered in-person services in August to screen children.
"I expect we will see a rapid increase once things start to open back up again," Shea-Bates said.
Superintendent Dan Zorn shared that last week the district started testing students and staff onsite and so far has not had any positive tests. This week, Zorn said the district will roll out access to rapid testing.
He added that "anyone who has not been vaccinated at his point in time has probably chosen to be not vaccinated" because "we've worked real hard over the last two weeks" to get everyone the opportunity.
Parent Sean Turpin again told the board he believes the board and district was "continuing to fail the students" by inaction on moving to the Centers for Disease Control and Prevention's revised guidance allowing students to be three feet apart instead of six.
Earlier in the meeting, Zorn explained that the district has to wait for direction from the state, which he expects soon, to move to the three-foot rule. Turpin said it was "absolutely ridiculous" the school board refused to move forward without state approval.
Support local news coverage and the people who report it by subscribing to The Daily News.
Board President Don Wiitala cut off Turpin's comments after Turpin called for all board members to resign their positions to "let someone take over who knows how to do the job and actually get something accomplished."
Board member Crystal Moldenhauer asked the board to pre-emptively set a special meeting in case the state doesn't adopt the three-foot guidelines so members could assess if they wished to move forward without state adoption.
Zorn recommended waiting until the end of day Wednesday before setting a meeting, and board member Jennifer Leach said she is seeing a lot of advocacy to adopt the new space ruling from the Washington Association of School Administrators and she hopes the state acts.