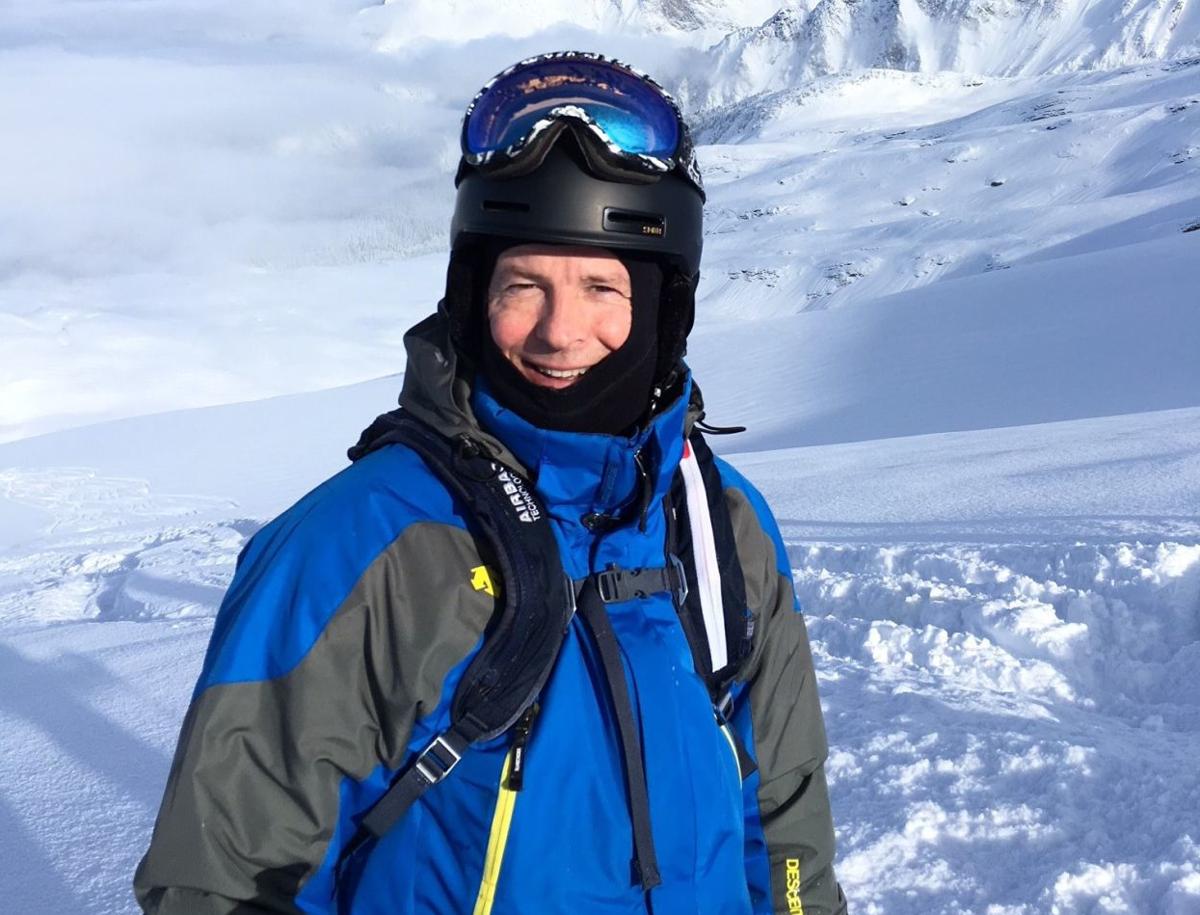 A freak skiing accident Thursday afternoon on Mount Hood took the life of Patrick Kubin, a long-time Longview lawyer, advocate for disadvantaged children, community booster and member of the Sandbaggers social club.
Kubin, 58, was on his last run of the day at Mount Hood Meadows when his ski bindings inexplicably released and he flipped into a hole in the snow, his son Will Johanson-Kubin said Saturday. He was never responsive even though one of his ski partners and ski patrol workers conducted CPR at the accident site and as he was taken off the slopes. No autopsy is planned, so the exact cause of his death was not available.
Kubin was an expert, lifelong skier. Recently he had gone helicopter skiing near Revelstoke in the Canadian Rockies. He was a longtime-member of Longview Ski and Outdoors Club.
He was skiing Thursday with a group of three friends, including retired former Longview Fibre Co. President Rick Wollenberg, who witnessed the accident and was first to Kubin's side to administer CPR, Johanson-Kubin said. The other companions were longtime friends Murray McDowell and Don Clark.
His father was "very much an optimist and very fun to be around," said Johanson-Kubin, 28. "He had a great deal of pride in the community."
"If there was a community event that could be worked on, he was right in the middle of it. He was very much a supporter of all things community," said Twylla Corrie, who knew Kubin through his work in the Democractic Party.
Kubin is the husband of Jill Johanson, a state court of appeals judge. They met as law students at University of Willamette College of Law in Salem, where Kubin graduated in 1986. That same year the couple moved to Longview, where Kubin practiced as a defense attorney and, more recently, served as a Cowlitz County court commissioner.
Besides his enthusiasm for skiing and the outdoors, Kubin enjoyed writing novels and short stories and was involved in Wordfest, a gathering of writers. He was a member of the Sandbaggers group, which sponsors Longview's annual Squirrel Fest and is known for its red seersucker suits and playful appearances at community events. He also was president of the Children's Community Resources, which helps get health care for low-income children.
Kubin and Johanson have three other grown children: daughter Jessica Johanson-Kubin, 24, a student at the University of Washington Law School, and twins Jacob and Joshua Johanson-Kubin, 25, both of Longview. His parents adopted the three boys, Will Kubin said, "because they wanted to make the world a better place for children," said Will Johanson-Kubin, a U.S. Army sergeant based in Kansas.
He was especially fond of his grandchildren. 
Kubin also was a dedicated Democrat who was engaged in many local and regional election campaigns, including those for his wife and now-retired Cowlitz prosecutor and Superior Court Judge Jim Stonier. He currently was working on the 3rd Congressional District campaign of Carolyn Long.
"Pat was an amazing man. He lived his life with passion, and one of the last things he said to me was that skiing was his passion. So I guess the circumstance of his death is even more poignant, I suppose," said Corrie, chairwoman of the Cowlitz Democratic Party.
"Pat and Jill are very, very prominent in our community," said Longview City Councilman Ken Botero, a fellow Sandbagger. "Pat was very outright on his thoughts and on his ideas. He was very, very involved in the (community), especially in Squirrel Fest. Pat has left a huge hole in the community for his friendship, his guidance … he was a very dedicated citizen."
Rick Johnson, another Sandbagger, said "no matter what the silly ideas we had, he always kept us from falling off the cliff. He was a great spokesperson for our organization and Longview Ski Club. ... He was just an overall nice guy, very intelligent."
A memorial service will be held at 1 p.m. Saturday at the Monticello Hotel in Longview.
Get local news delivered to your inbox!
Subscribe to our Daily Headlines newsletter.